Routine lawn care is the key to a healthy, beautiful lawn. Certain services, such as aeration and overseeding, are highly beneficial and when applied during the fall, help prepare your lawn for the upcoming winter months. Aeration provides grass roots with greater access to nutrients they need to last the winter and grow strong and healthy when the spring returns.
Here is why your lawn needs aeration and overseeding in the fall in Des Moines, West Des Moines, Ankeny, and the surrounding areas.
---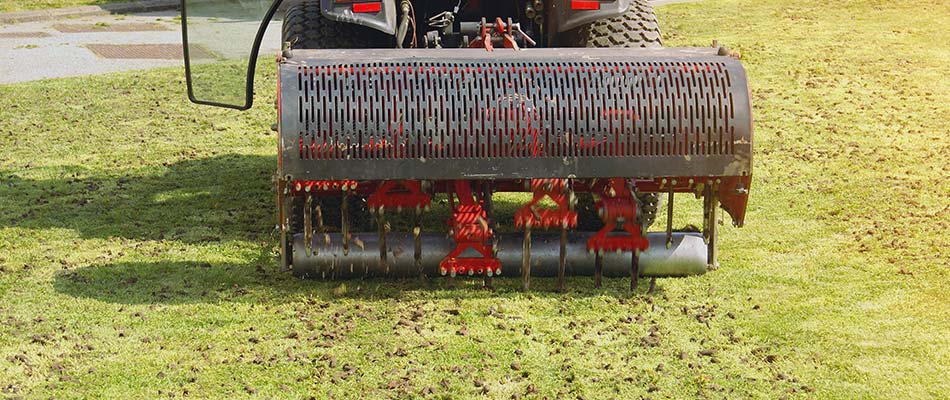 Increases Your Lawn's Health & Prepares it for the Winter
Aerating and overseeding your lawn in the fall promotes its health and prepares it for the upcoming winter months. In order for your lawn to survive the harsh winter and return full and strong in the spring, it needs to be at its best, and aeration and overseeding ensure your lawn has the necessary nutrients and seeds needed to do just that.
Over time your soil becomes compacted due to foot traffic and weather, inhibiting the flow of nutrients to your lawn's roots. When your grass doesn't get the nutrients it needs to grow strong and healthy, it weakens and becomes more susceptible to pests, diseases, and the harsh winter weather. A healthy lawn can withstand the cold and elements much better than a weak, nutrient-deficient lawn. Provided with proper aeration and overseeding, your lawn will return in the spring thick, green, and healthy.
---
Helps Seeds Germinate When Spring ...