If you are thinking about adding a hardscaping project to your home, then you have many decisions to make, such as what types of hardscaping to add, where to build it, and what materials to use when you do build it. Adding a patio, walkway, or even a driveway is a big choice, and we can help you with these decisions.
At A+ Lawn & Landscape, we often build patios, walkways, and other hardscapes with pavers and flagstone. Learn about these materials and decide which one may be best for your home in central Iowa areas like Des Moines, West Des Moines, Ankeny, and the surrounding cities.
---
Flagstone has an almost infinite lifespan, but costs more upfront.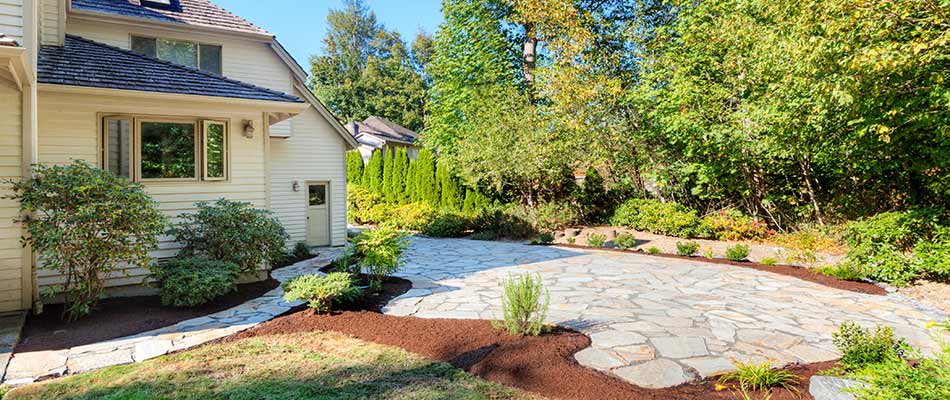 Considering flagstone? It is a beautiful choice, but do keep in mind that it does come with a higher upfront cost. It is harder to install, as the pieces are delivered straight from a quarry and will require shaping by our expert stoneworkers. Due to this, flagstone hardscaping also uses more labor for installation.
The term flagstone is actually inclusive of all types of natural stone, and we can use various types for your property. Since natural stone has an almost infinite lifespan, we do recommend you pick a color that will complement the outside of your home and that you know you will love for years to come. Types of natural stone we work with include:
Limestone
Bluestone
Granite
Fieldstone
Slate
Natural stone will not require as much maintenance as pavers, so if maintenance is a...