Irrigation and sprinkler services are offered to central Iowa cities such as West Des Moines, Des Moines, and other nearby areas.
Our irrigation contractors will create a system that efficiently and accurately waters your lawn and landscaping.
An irrigation system is one of the most beneficial things you can install in your yard. When your lawn and landscaping are accurately watered, they will grow and flourish. Too much or not enough water will negatively affect their health.
Our irrigation contractors can create, install, repair, or maintain irrigation and sprinkler systems throughout central Iowa, including Ankeny, West Des Moines, Des Moines, and nearby cities.
---
Irrigation Design, Repair, & Maintenance Services for Homes & Businesses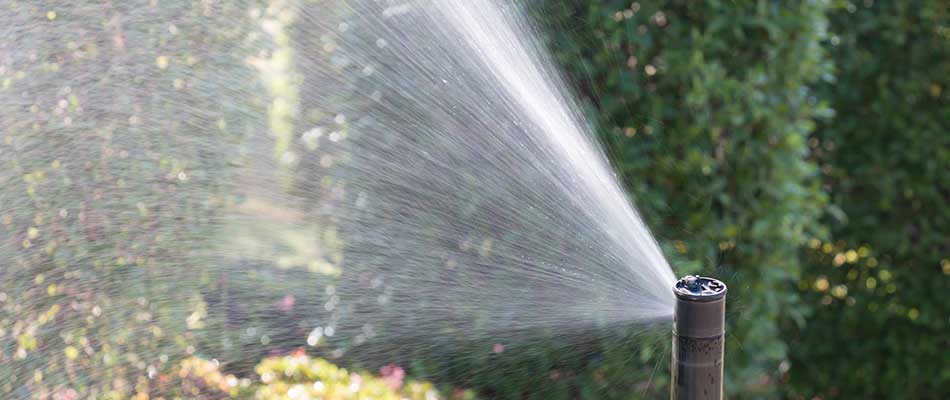 We offer expert irrigation and sprinkler services for homes and businesses. With more than 30 years of experience, we know the best ways to plan out an irrigation system that will properly water your yard and how to assess a system that needs maintenance or repairs. Our irrigation services include:
---
---
Our licensed and trained irrigation contractors are ready to help with anything you need at your central Iowa property. Call us!
If you need a new irrigation system installed, a repair of a broken sprinkler head, or spring startup services, our trained and licensed irrigation contractors have the knowledge to handle it all. We help with any irrigation-related issues at central Iowa properties in Ankeny, Des Moines, West Des Moines, and the nearby communities. Call us today at (515) 289-2020.