If you have ever walked around your property after a heavy rain and found that soil had washed away or your lawn looked different afterward, it is possible that you have erosion issues in your yard, especially if you do not have trees or shrubs with strong root systems to hold dirt in place.
Fixing erosion may not be simple, but it can be adjusted with proper grading and retaining wall installations. If you own a home or business in Des Moines, West Des Moines, Ankeny, or other central Iowa areas, learn how a retaining wall can help eliminate erosion in your yard.
---
Common signs of erosion include losing mulch, dirt, or grass from your yard.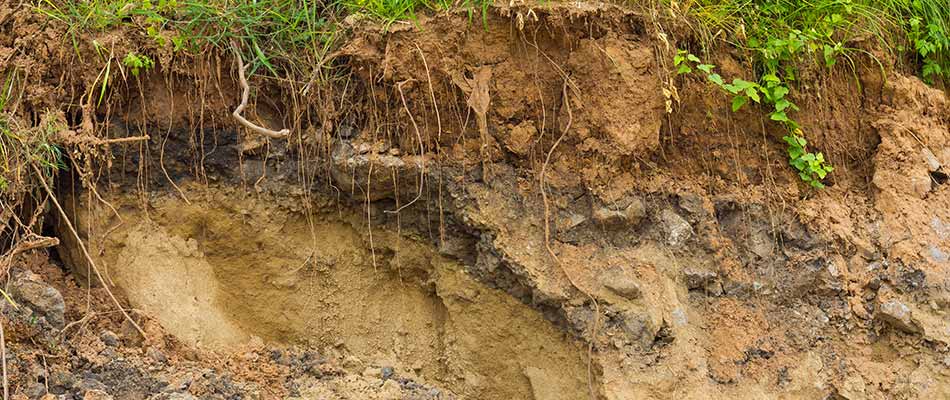 If you are concerned about possible erosion on your property, check for some common signs of erosion, such as:
Losing mulch or rock ground cover: This is a tell-tale sign of an erosion issue in your landscape beds. If mulch and rock are washing away, then the landscape is not protected enough from rainwater.
Dirt washing away: If dirt is washing away from your yard, then you have erosion issues that need to be addressed.
Patches of bare soil or dead grass: If there is a part of the yard that will not support grass growth, then it is highly likely that the nutrients that were in the soil have been washed away.
Exposed tree or plant roots: Exposed roots mean that soil and dirt are eroding away from the property. This can end up causing the plants and trees to die off since they are not getting proper...