Invest in our tree, shrub, and ornamental plant health services for your Des Moines, West Des Moines, or Ankeny, IA commercial or residential property.
The spring and fall fertilization, mulching, scheduled inspections, and other elements of our ongoing tree and shrub health services will positively impact the health of your landscape plants.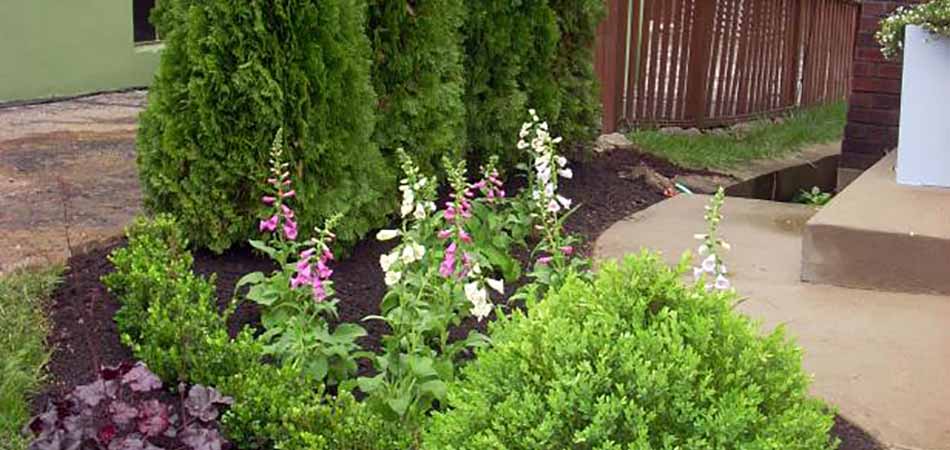 At A+ Lawn & Landscape, we know your landscaping trees, shrubs, and ornamental plants are an investment that enhances your property. As with any investment, you need to take care of it, and that is where we come in. Our experts provide scheduled inspections and treatments that make a positive impact on your tree and shrub health.
Our ongoing services for your tree and shrub health on your commercial or residential properties in Des Moines, West Des Moines, and Ankeny include:
Spring & Fall Fertilization
Pruning & Trimming
Insect & Disease Control
Mulching
---
Spring & Fall Fertilization for Your Landscape Tree & Shrub Longevity & Growth
Fertilizing your trees and shrubs, just like fertilizing your lawn, promotes healthy growth and the longevity of the plants. When they are fertilized, your vegetation is able to receive all the nutrients they need to perform better and grow stronger.
It is best to fertilize your plants while they are dormant, just as it is best to trim and prune during this time. Fertilizing in late fall or early spring is the best option for positive results on your landscaping trees and shrubs. In addition, fertilizing during this time helps your trees and shrubs stimulate growth in the springtime.
---
Details About Our Fertilization Applications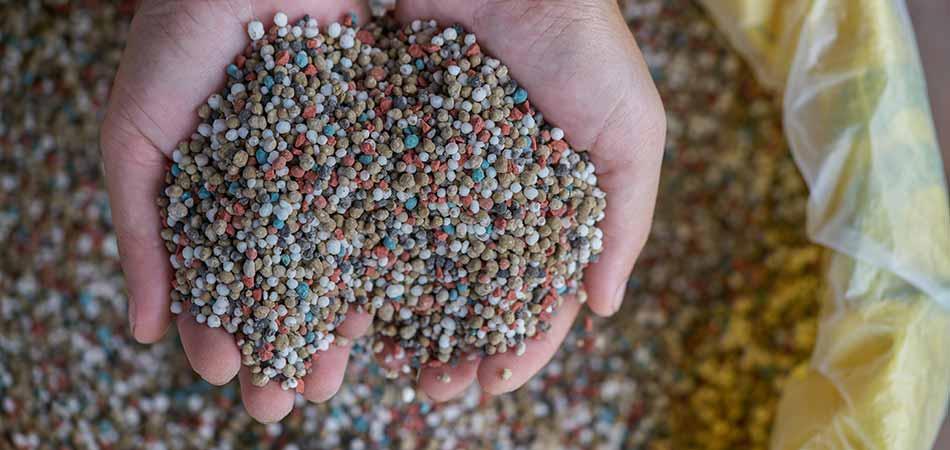 The fertilizer we use is specifically formulated for trees and shrubs. These fertilizers have a specific blend of nitrogen, phosphorus, and potassium meant to nourish the growth of your shrubs and trees.
When applying fertilizer to your landscaping plants, we always apply to the roots. This ensures your trees, shrubs, and bushes are getting all the nutrients they need from the roots up. Routine fertilization on your vegetation will help maintain its health and encourage ongoing growth.
---
The Benefits of Pruning & Trimming
Pruning and trimming enhance the beauty and health of your landscaping trees, shrubs, and plants. When we trim, we give your vegetation a well-needed "haircut", using specific and professional quality tools. Pruning helps to maintain the plant's health and restricts growth so that it grows in the appropriate direction.
Properly done pruning also enhances the quality of flowers, fruit, foliage, and stems on the plant, which results in a beautiful landscape. Pruning utilizes special equipment that allows us to get rid of any dead, dying, or diseased branches properly.
With over 25 years of experience in the Central IA region of Des Moines, West Des Moines, and Ankeny, we are familiar with the local plants, trees, and shrubs, and know when to prune them and how much to remove.
---
Common Insects & Diseases & How Our Licensed Staff Controls Either Issue Before Damage or Plant Loss Happens
We keep your landscape trees and shrubs free and clear of insect and diseases through routine inspections. There are hundreds of insects and diseases that can attack your property. The best way of protecting against both insect infestation and plant diseases is by being proactive in caring for your plants.
Through proper pruning, trimming, and fertilizing, you keep your plants healthy. The healthier the plant, the more unlikely it is to become affected by either disease or insect issues. If your plants do become infected, our trained and licensed staff is able to easily identify and control the problem before damage or plant loss happens.
Some of the most common plant diseases in the area are:
Oak Wilt
Pine Wilt
Fire Blight
Girdling Root System
Chlorosis
Some of the most common insect infestations that occur in the area are:
Emerald Ash Borer
Bagworms
Japanese Beetles
---
Mulching for Trees & Shrubs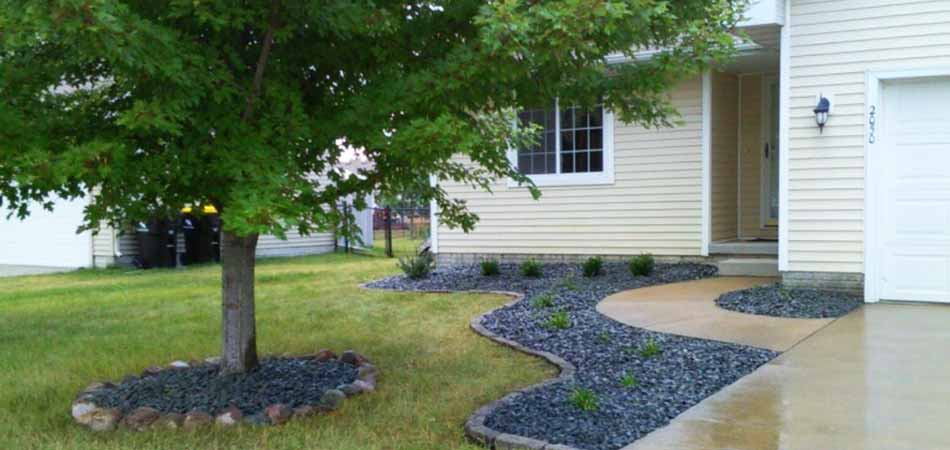 Mulching around trees and shrubs is just as important as mulching in your landscaping beds. We mulch around your trees in a 2-3" thick barrier, keeping the bottom of the trunk a bit thinner. Mulching crowds out weeds, which leaves extra resources for the plant's roots.
Additionally, mulching keeps the roots cool during periods of hot weather and prevents soil erosion from occurring. Mulch should be checked annually and replenished as needed to maintain a good, even thickness.
---
Call for a quote on tree and shrub health services that includes routine checks and ongoing plant maintenance.
At A+ Lawn & Landscape, we are here to protect the investment you placed in your landscaping. Caring for your trees, shrubs, and bushes properly will ensure they last for years and enhance your curb appeal. Our experts work on properties in and around Des Moines, West Des Moines, and Ankeny, IA to keep all of your greenery healthy and thriving. For routine checks and ongoing plant maintenance, call us at (515) 777-7846 for a quote on our specialized tree and shrub health services.