Published on Sunday, June 19, 2022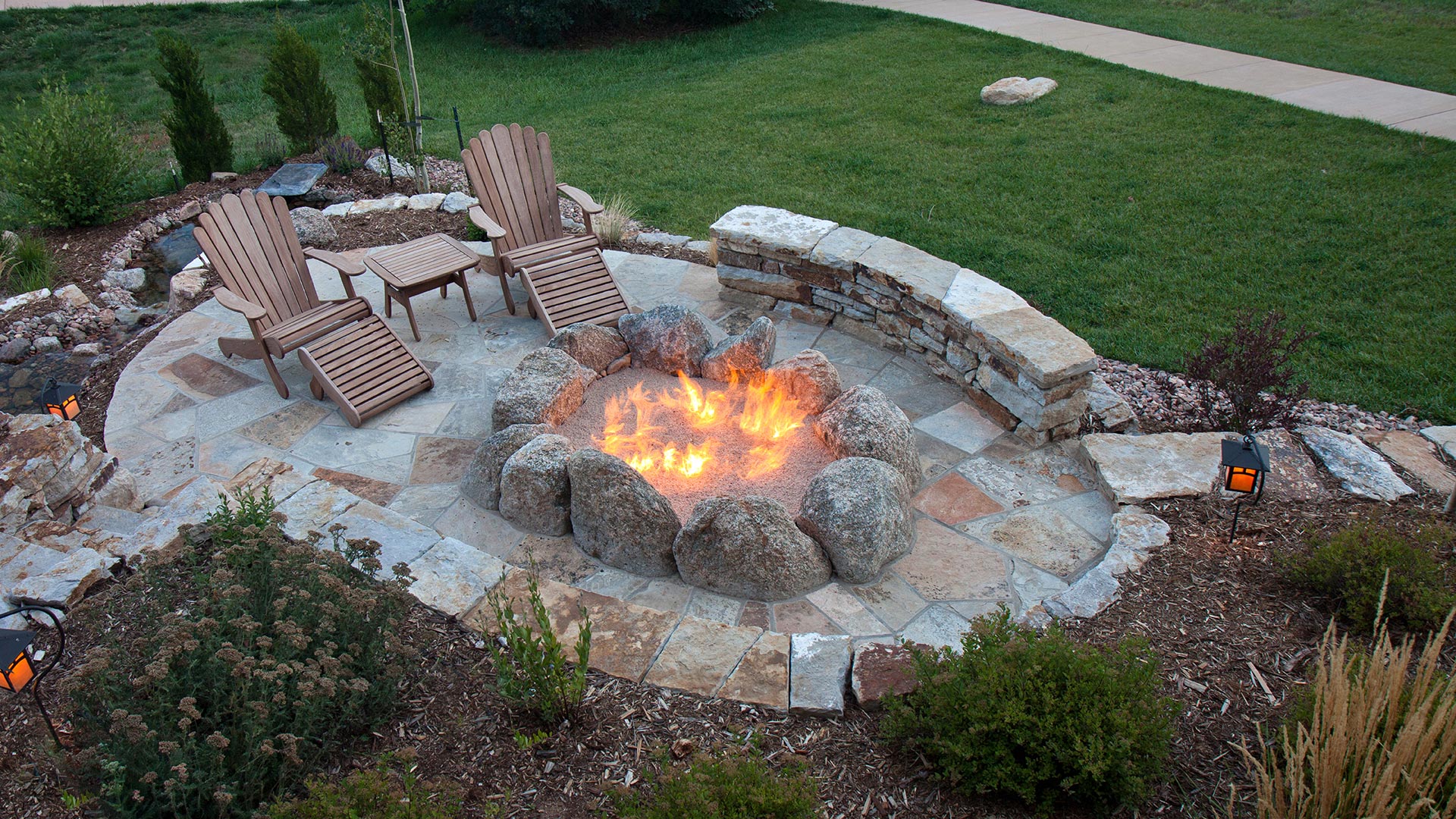 A fire pit is a great addition to any home, especially in the Des Moines, IA area, where we experience chilly spring and fall seasons. Not only are they great additions for your personal use, but they also increase the value of your property. While fire pits alone will increase your property value, there are additional features that you can add to the design that will maximize your ROI. First, you can install a seating wall. A seating wall is a fantastic upgrade as it gives your...
---
Published on Wednesday, May 04, 2022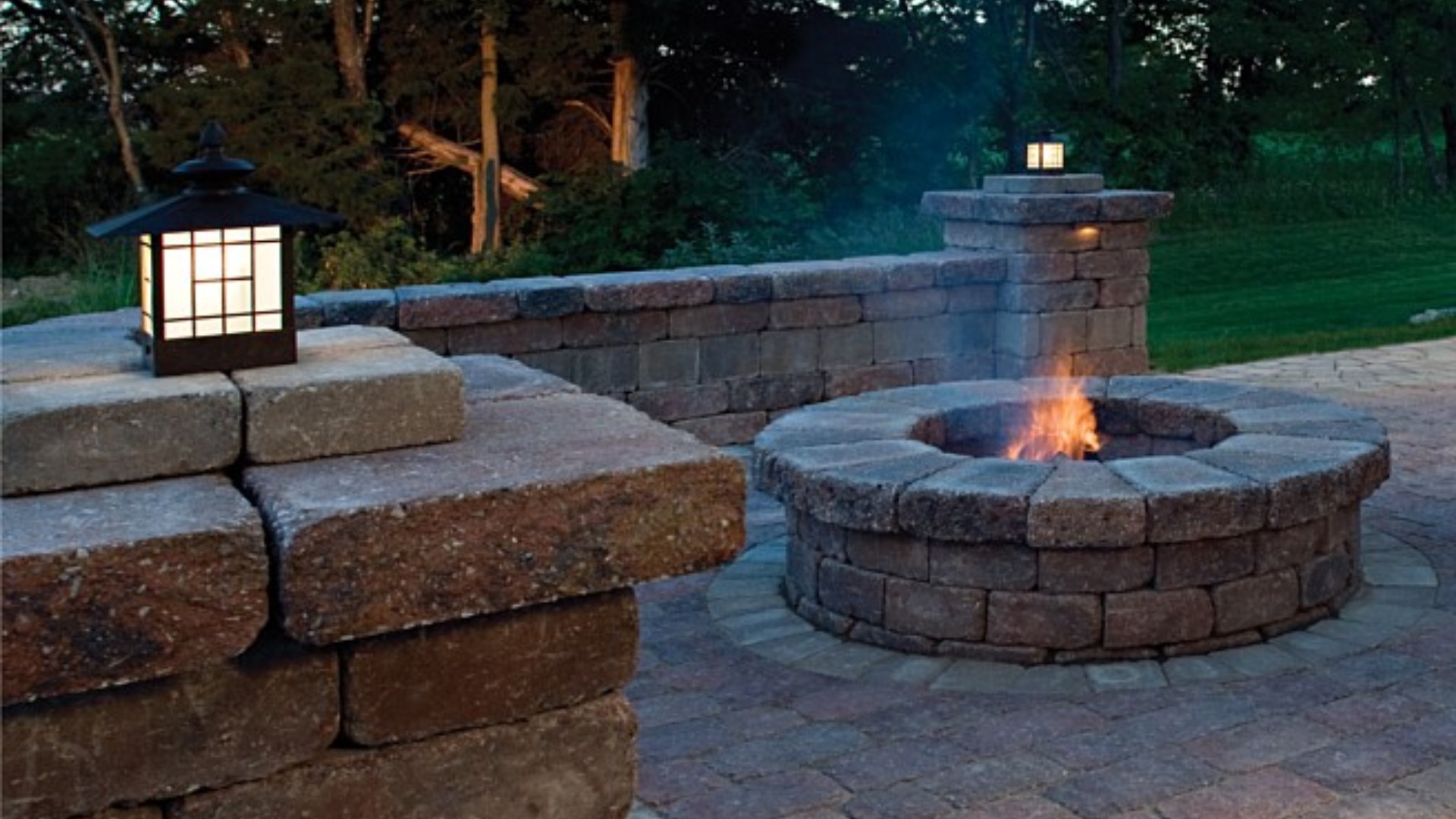 A fire pit is a wonderful addition to any outdoor living space. It can provide warmth during those chilly nights, and you can continue to entertain your house guests outside even after the sun has gone down. However, you do want to be aware of several important factors when designing and building a fire pit on your landscape. Local codes and ordinances are different depending on where you're located, and you need to be aware of these before designing your fire pit. In Des Moines,...
---
Published on Thursday, April 07, 2022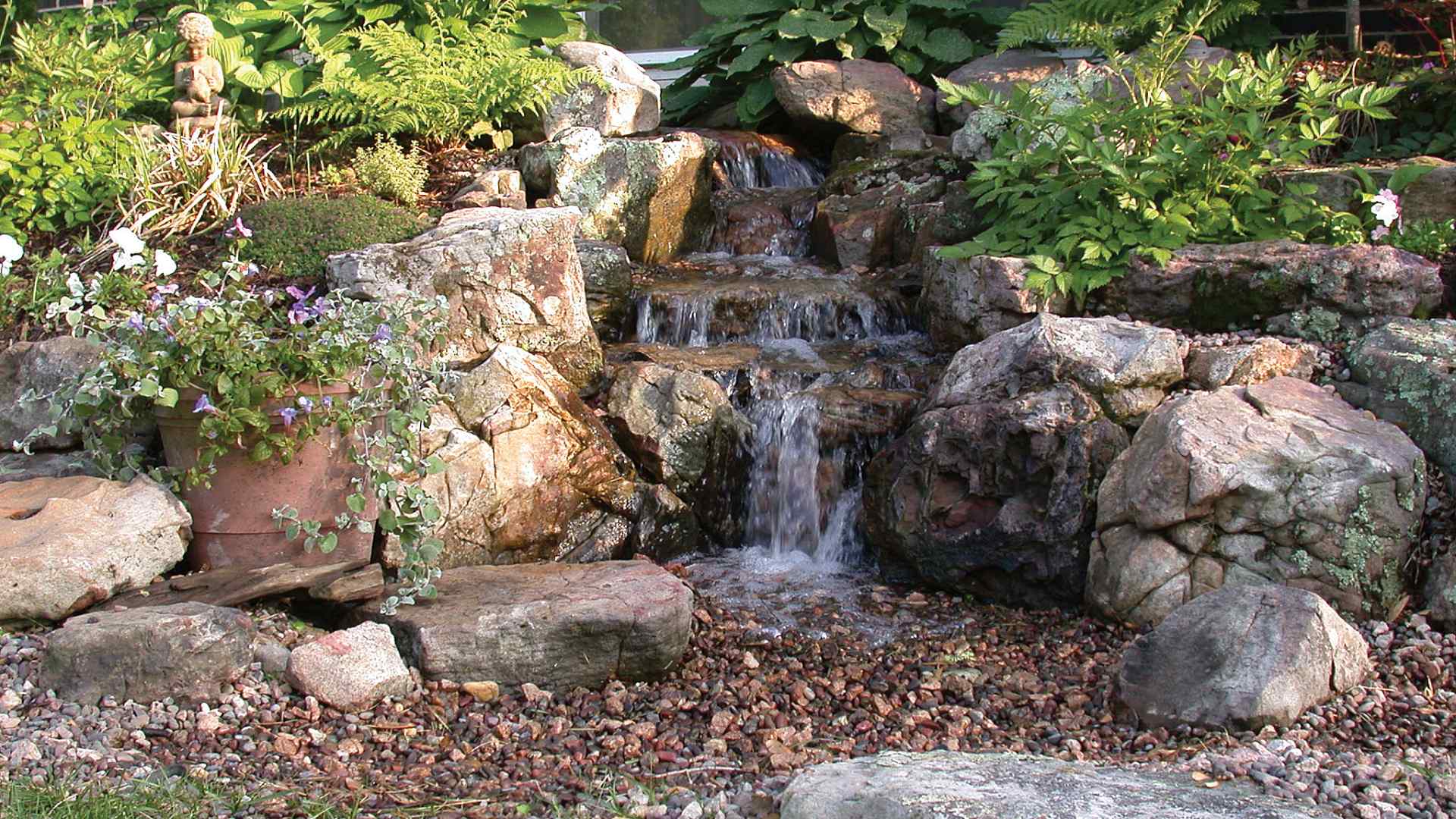 In business, presenting your products and services to your customers in a good way is a must. However, if you are a brick-and-mortar business, your establishment and its surroundings should look good as well. A well-planned landscape design with bursts of colors from landscape beds can be your starting point to improve your establishment's appearance. Your customers will also value the time they spend on your establishment if it has elements of nature from water features and fire pits....
---
Published on Tuesday, November 30, 2021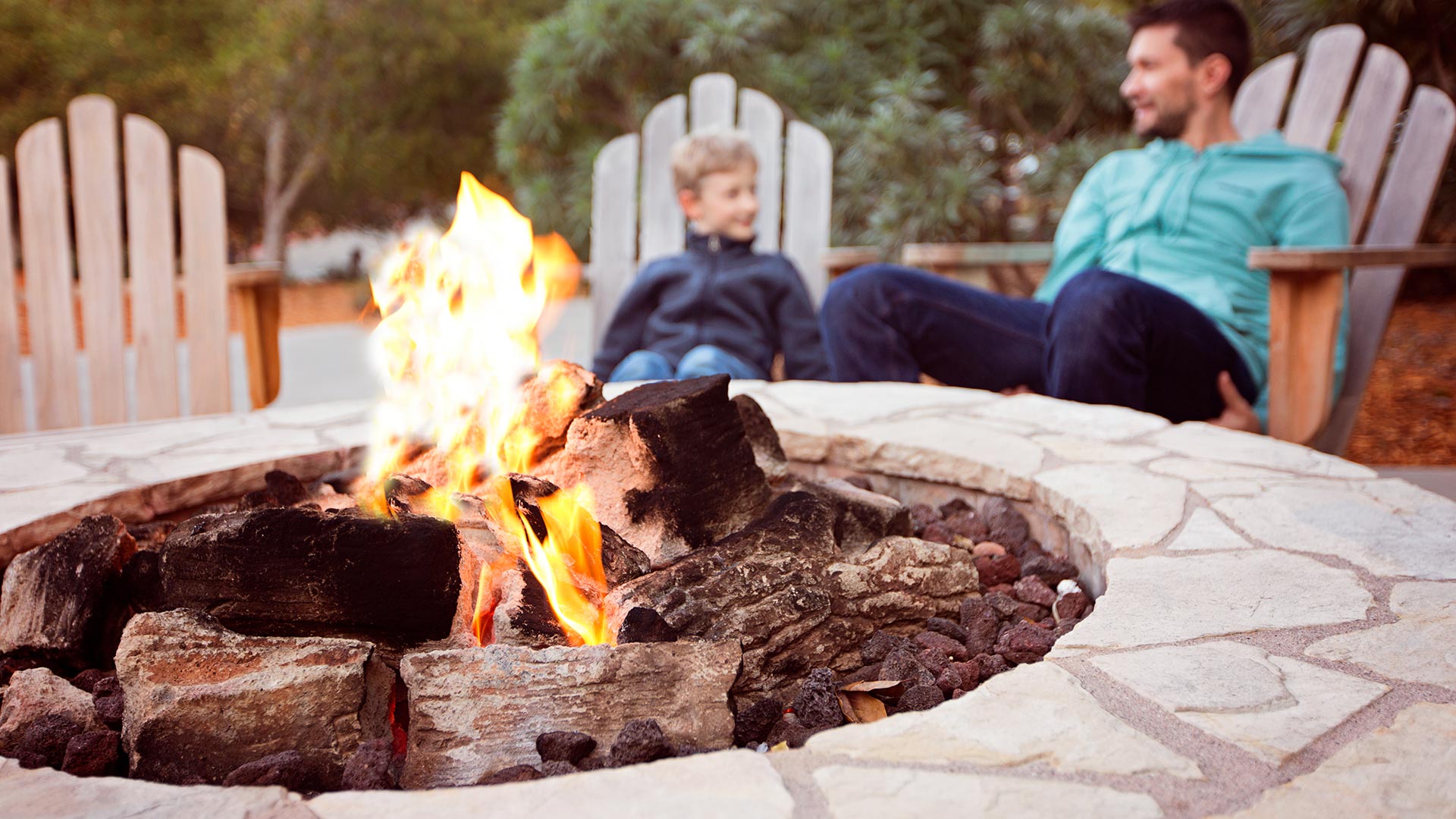 Almost nothing is better than gathering with your friends and family around a warm fire pit during a chilly night in Iowa! If you're ready to start designing your dream fire pit, we're here to help you choose the perfect material. Because there are so many options, it can quickly get overwhelming and hard to know which material is the right choice; each one has its own pros and cons to think about. From stone to stucco to tile, there is a range of colors and styles to choose...
---
Published on Monday, March 22, 2021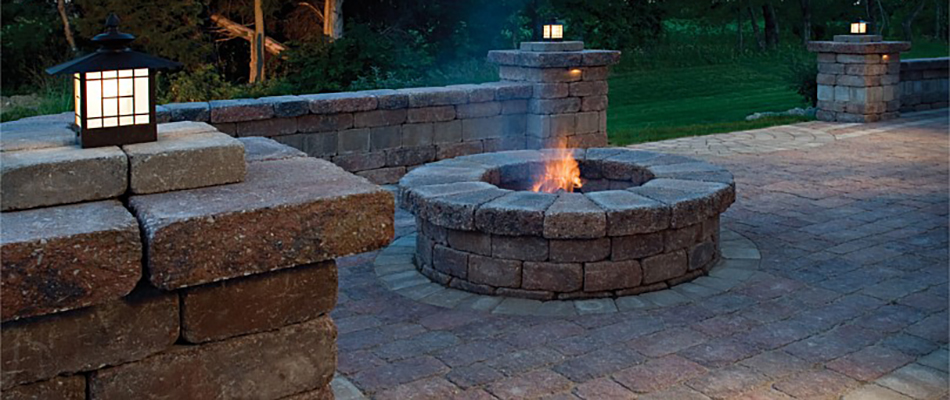 A great fire pit can be the focal point of your backyard, becoming a place for relaxing after a hard day, cooking s'mores with the kids, or providing ambiance for a gathering of friends and family. Versatile and customizable to suit your needs, you can choose from either a wood-burning or gas-burning fire pit. At A+ Lawn & Landscape, we install both options throughout the Des Moines, Iowa area. Choosing between a gas or a wood-burning fire pit all comes down to your personal...
---
Published on Wednesday, November 04, 2020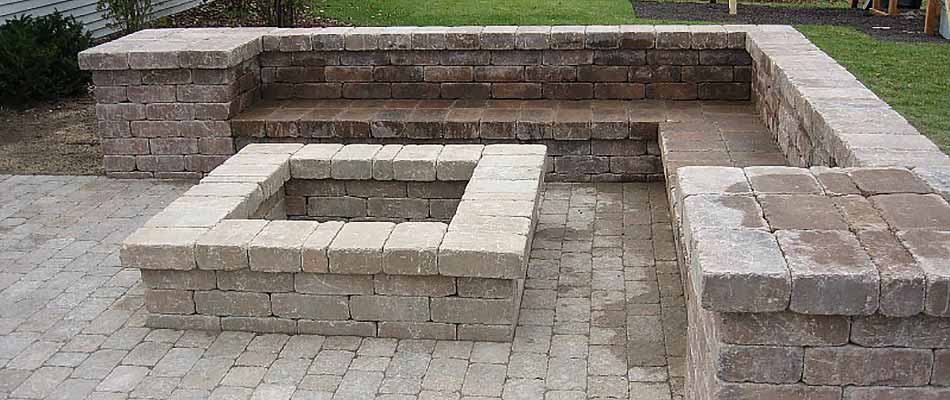 Having a fire pit or outdoor fireplace can be a great feature to have for the winter season in Iowa. They let you enjoy the beautiful weather without completely freezing through! When it comes to factors like cost, style, and overall maintenance, both options have their advantages and disadvantages. The choice ultimately comes down to which hardscape best meets your needs and personal preference. Here are some key points to keep in mind when deciding on whether you'd like a fire pit...
---
Published on Friday, April 26, 2019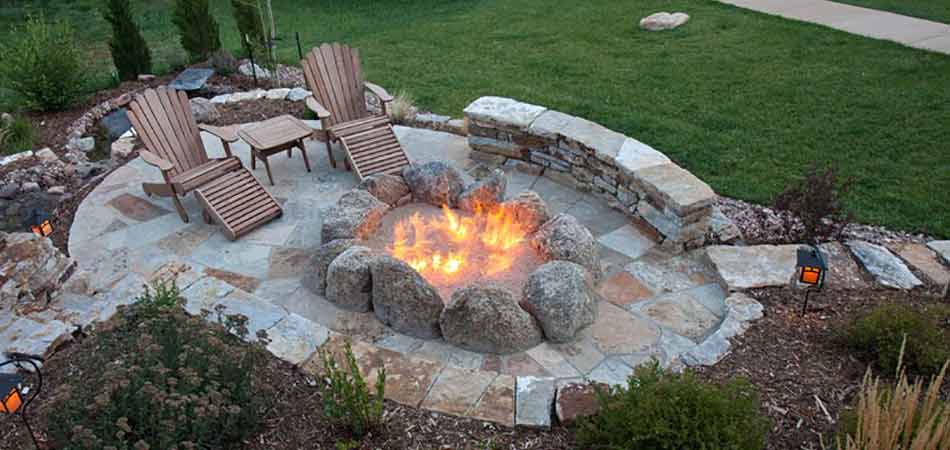 Creating an outdoor space that is functional, attractive—and most importantly amazing—takes planning and experience. At A+ Lawn & Landscape, we specialize in creating fantastic hardscape additions to homes that bring family and friends together to soak up the natural beauty of our region. But there are some important considerations for homeowners who want something beyond the norm when it comes to creating a beautiful outdoor living area. Here are the three things you need to have to...
---