We Offer Top-Rated Commercial Property Services in Des Moines, West Des Moines, Ankeny, & Surrounding Areas in Central Iowa.
Our commercial property services include lawn maintenance, lawn care, landscaping, and snow and ice removal.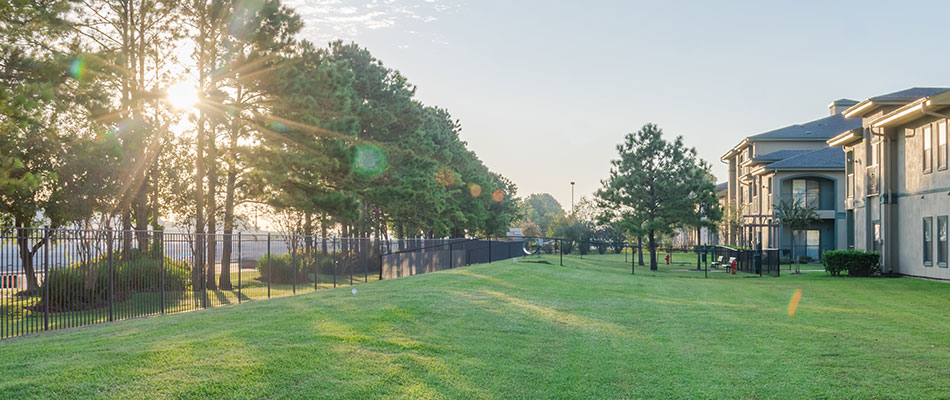 Owning your own business comes with a long list of duties, one of which is maintaining the building that your customers see every single day. It's no secret that a run-down walkway or unkept lawn might drive away potential customers.
It's one thing to understand the importance of commercial property maintenance, but it's another thing to actually find the time to do it. Let our top-rated commercial property services help make your lawn look pristine and feel welcoming to your new and returning customers.
We offer HOA maintenance, snow and ice removal, and landscaping/lawn care to commercial properties in Des Moines, West Des Moines, Ankeny, and surrounding Central Iowa areas.
---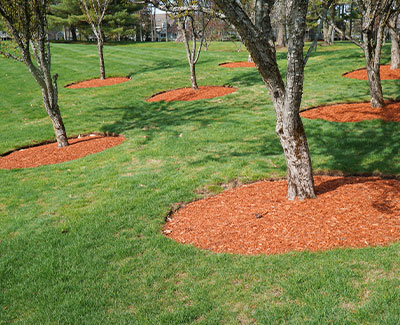 HOA Maintenance
Our experts have served hundreds of HOAs in the Central Iowa area. Homeowners in your community see this property every day, so taking care of it lets them know that they are getting what they pay for. Ensuring that all lawns are uniform and cared for is a large part of the HOA experience.
Our team can tailor our services to meet your specific needs - this could include mowing, landscape installation, or planting annual flowers We want to help you make your HOA property a place that your homeowners never want to leave.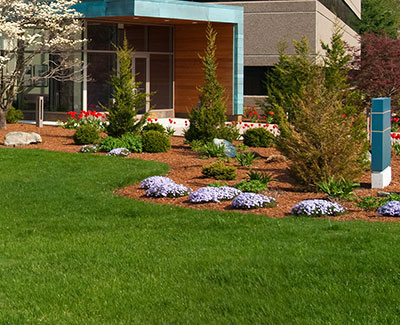 Commercial Landscape & Lawn
All of our commercial landscape and lawn care services are customizable. There are many options that you can choose from to make your property look its best for your customer's first impressions.
Our 30+ years of experience makes it easy to trust our professionals for your commercial landscaping installations. Some of our softscape options include annual flowers, mulch, trees, and shrubs.
We offer both organic and chemical-based lawn care treatments to protect against insects and lawn disease and give your grass the nutrients it needs to grow lush and green.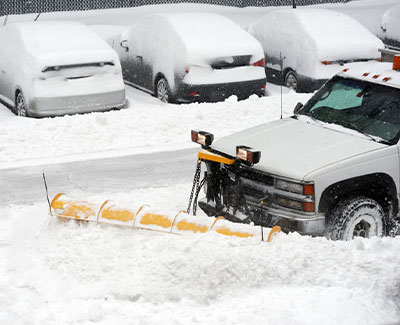 Snow & Ice Removal
We offer contracts to our commercial clients for snow removal. We will show up weekly, or even daily, to plow your parking lots, sidewalks, and steps to ensure the safety of you, your employees, and your customers. Once we remove the snow, we will apply a deicing treatment to prevent your parking lots, sidewalks, and steps from freezing over. This will significantly reduce the chance of somebody falling and hurting themselves.
---
Looking for Additional Services for Your Business?
A+ Lawn & Landscape is truly your one-stop-shop for your commercial property needs. Additional services include installing hardscapes such as patios, spraying mosquito control, and even constructing retaining walls. We want to help you make your business look its best. If you don't see the service that you're looking for, just ask!
---
Sign up for Our Commercial Lawn & Landscape Services
As business owners ourselves, we understand that things like property maintenance can quickly get away from you while you're focusing on other aspects of your business. Let us help take your lawn and landscaping maintenance off of your hands.
With 30+ years of experience and over 500 five-star reviews, our professionals have the skills and know-how to take your commercial property to the next level. We offer our services to areas in Central Iowa such as Des Moines, West Des Moines, and Ankeny. Give us a call at (515) 289-2020 to sign up for our commercial lawn and landscape services.