We provide lawn and landscaping services in Indianola, IA!
Insect and pest control, irrigation system installation, and ongoing lawn maintenance are among the professional services we provide for your property.
At just 30 minutes south, Indianola is a community that is part of the Des Moines metro area and part of the Warren County area. At A+ Lawn & Landscape, we are available to provide lawn, landscaping, and more to the population of approximately 15,000 people in this area.
If you are in need of professional services for your property, such as insect and pest control, installation of an irrigation system, ongoing lawn maintenance, or more, we are the ones to bring it to you!
---
Lawn Care Services for Commercial & Residential Customers

It is crucial that your Indianola lawn is properly cared for throughout the entire year. When people think of lawn care, most think of mowing, but that typically falls under the maintenance category. When we talk about lawn care, we refer to making positive improvements on your soil, turf, and vegetation.
Our lawn care services for both commercial and residential customers include:
Disease control
Insect and pest control
---
Design, Installation, Repair, & Maintenance of Irrigation Systems by Our Certified Landscapers
Watering your plants and lawn with just the right amount of water is important for growth and for keeping your lawn from being over or under-watered. When lawns are improperly watered, it can lead to disease and insect issues.
At A+ Lawn & Landscape, we provide expert irrigation services to the communities around central Iowa like Indianola. Our landscapers are trained and certified to design, install, repair, and maintain your irrigation system.
Though some homeowners may desire to take on irrigation repair or installation as a DIY project, this is highly ill-advised. By having a certified professional handle these tasks, you will avoid pitfalls that ultimately can cause more damage to your irrigation system.
---
Routine Lawn & Landscape Maintenance, One-Time Distressed Mowing Services & Ongoing Shrub & Tree Care
Your exterior space is just as important as your interior space. Our routine services make sure your exterior shines throughout the growing seasons. Take advantage of lawn and landscaping maintenance from April through October with mowing, edging, trimming, and blowing services from edge to edge on your property.
Indianola residents and business property owners can also take advantage of our one-time distressed mowing services as well as ongoing shrub and tree care.
---
Customized Hardscaping and Landscaping Design and Install for Homes and Businesses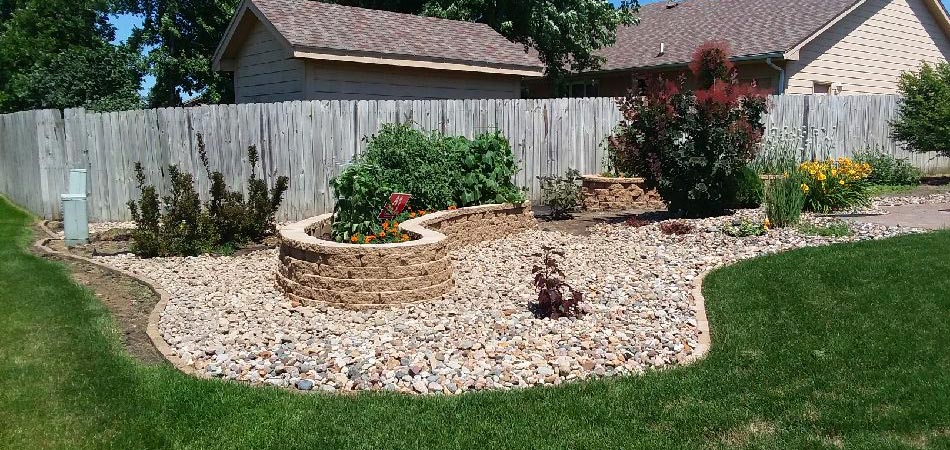 Bring out the small town charm of your Indianola property by collaborating with us to create an outdoor living space that is everything you hoped and dreamed! At A+ Lawn & Landscape, we work with homeowners and business owners to transform their exterior space into an oasis of landscaping and hardscaping features that bring joy and entertainment for years.
Our design and build services come with a free estimate, design services, full customization of your hardscaping and landscaping, and installation of both.
---
Holiday Lighting, Snow Removal, & Other Additional Services
At A+ Lawn & Landscape, we really try to offer our customers everything they could need for their homes and businesses. The communities of central Iowa, including Indianola, have access to our knowledgeable staff who are trained to provide such additional services as:
Additionally, all customers are encouraged to come and visit our garden center in Des Moines! Choose from the largest selection of premium Midwestern plants and products. Get design help right from our experts and purchase everything you need for a DIY project or have our professionals handle it for you!
---
Call us for a consultation on lawn or landscaping services for your Indianola property.
At A+ Lawn & Landscape, we offer competitive pricing, financing options, and warranties on our garden center products. We have over 25 years in the industry and have established ourselves as experts in the central Iowa region.
Work with our professional staff today on your next lawn or landscaping project or seek us out for ongoing services! Request a consultation and get your personalized quote for your Indianola property by calling us at (515) 289-2020.