Our services for your Grimes and Dallas Center home or business include professional lawn care, landscape maintenance, and hardscape design and installation.
Decades of experience serving the local communities has allowed us to grow into an authority on lawn care and landscaping.
At A+ Lawn & Landscape, our decades of experience in lawn and landscaping have allowed us to grow and develop into an authority on lawn care and landscaping services in the Des Moines, IA metro area.
We service homes and businesses in many of the local communities, including Grimes and Dallas Center, with lawn care, landscaping, hardscaping design and installation, and other exterior services. Our landscaping crew can be at your Grimes residential or commercial property in about 20 minutes.
---
Find Shrubs, Trees, & More at Our Garden Center
A+ Lawn & Landscape is not only your leading lawn and landscaping company but also home to a garden center for all of your landscaping needs! Customers will find plants that are hardy enough to survive the Midwest climate. We offer a variety of shrubs, trees, flowers, and gardening materials for your property's needs.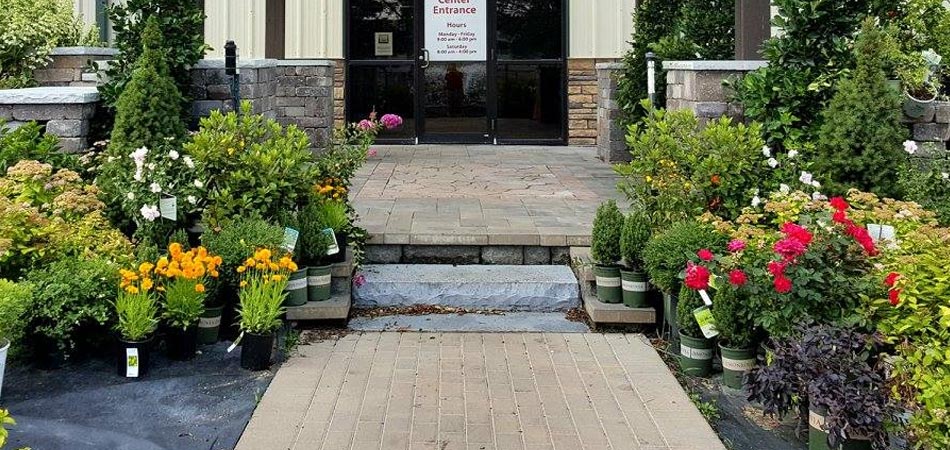 At the garden center, our experienced professionals are available and ready to help you select your landscaping plants and help you develop a design that fits your home or business.
---
Our Popular Lawn & Landscaping Services
A+ Lawn & Landscape has over 25 years of dedicated service in the lawn and landscaping sector, which offers commercial and residential customers access to our trained, licensed, and certified professionals to handle everything your property needs.
Some of the most popular services we have to offer include:
Landscape bed maintenance
Residents of Grimes and Dallas Center can also take advantage of some specialty services offered by our company! We offer holiday light setup and take down, 12-point mower tune-ups, and water treatment services for your property's lakes or ponds.
---
Testing, Protection Against Pests, & Other Services to Ensure Your Lawn & Landscaping Grows Healthy
Central Iowa lawns in areas like Grimes are comprised of mostly cool season grasses. These lawns should be cared for and mowed according to their specific needs. At A+ Lawn & Landscape, we are well versed in knowing exactly what your lawn needs, based on the type of grass it is and the condition of your soil.
For complete care of your lawn, we offer protection against pests, moles or voles, lawn diseases, and grubs. Our professionals can offer complete soil testing and organic lawn care based on the needs of your soil.
Additionally, our aeration and seeding services ensure your lawn is growing thick and healthy, with services taking place annually in the fall. Other lawn care services include routine mowing and maintenance, irrigation installation and services, and yard cleanups.
---
Professional Landscaping & Hardscaping Design for Commercial Spaces & Homes

At A+ Lawn & Landscape, we are experts in creating an outdoor oasis on your property. Whether you are looking for a place to spend more time outside of your home or your commercial space needs to be more attractive, our professional designers are the key to making that happen.
We offer landscaping design that includes both softscaping and hardscaping services. We create unique, custom styles based on your preferences and space. Our goal is to enhance your landscape while improving both curb appeal and value.
Our hardscaping services offer residents from Grimes and surrounding communities like Dallas Center, the opportunity to have our experts design and build anything from walkways and patios to fireplaces, water features, and retaining walls.
---
Call for a free estimate on our property maintenance services for homes and businesses!
Let the professionals at A+ Lawn & Landscape take care of your property maintenance and make a positive impact on your outdoor living space. Our company is here to bring positive changes to Grimes area homes and businesses with routine landscaping and lawn services that are sure to make you the envy of everyone on the block.
You can rely on us for competitive pricing, free estimates, and follow up support on all services provided. Let us get started on your property! Call (515) 289-2020 for a consultation and to create your custom care package. We offer quotes on all services and can answer all of your lawn and landscaping questions!