Professional Irrigation Start-Ups in Des Moines, West Des Moines, Ankeny, & Neighboring Cities in IA
Have your irrigation system scheduled for a professional start-up service so leaks, broken sensors, and malfunctioning parts don't go undetected!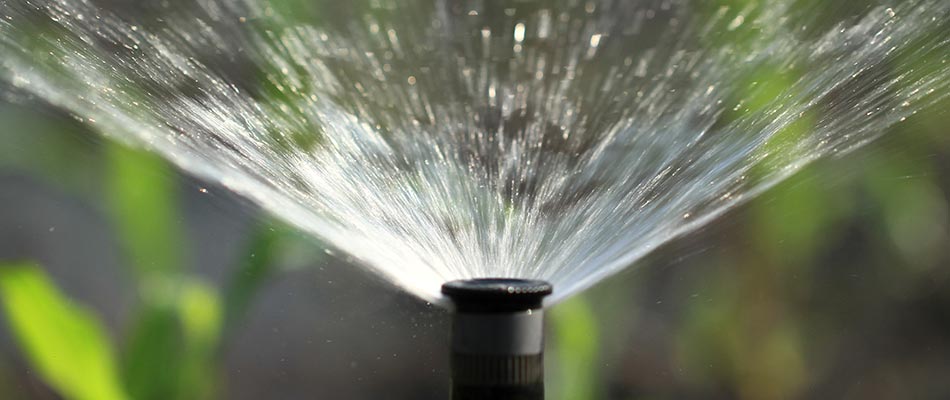 An irrigation startup is the process of activating a lawn sprinkler system after winterization. The system's pipes need winterization to prevent water from freezing in the line and to make sure all parts of the system stay intact. An irrigation system startup happens in early spring and will safely restore the sprinklers to operational standards, preparing your grass for the growing season. During an irrigation system startup, we check for potential leaks, broken rain sensors, and malfunctioning sprinkler heads.
At the beginning of the spring season, a quality irrigation startup will ensure that your lawn and landscape plants will receive regular watering from a fully functional sprinkler system. Locally owned and operated, we are the top-rated lawn care and landscaping company serving Des Moines, West Des Moines, Ankeny, and nearby cities in IA.
---
Our Irrigation Startup Process
Irrigation startup occurs in April, May, or June for Iowa residents. The process reverses the system's winterization and the steps include:
Closing the drain valves and performing a pressure test on the main water line to check for leaks
Reviewing each irrigation zone and lateral line for potential leaks
Inspecting and adjusting every sprinkler head to make sure each one has adequate functionality and provides optimal lawn coverage
Making sure the rain sensor works
Programming the controller to operate the sprinkler system's settings throughout the spring and summer
We include backflow testing as part of our startup process. The annual test is mandatory by the state. It's a way to protect clean water sources by testing the property's plumbing system to ensure contaminants are not present in the supply.
As a sprinkler system installation company, our technicians will thoroughly inspect and test the backflow prevention device by slowly increasing pressure within the system. The slow pressurization prevents water surges and pipe damages.
We will also visually inspect backflow connections and the device's covering. If replacements or resealing are necessary, our team will complete the job and make sure that the system is fully operational. We will also take care of the required documentation when the test is complete before faxing the results to the city on your behalf.
Our company offers irrigation startup and winterization services starting at just $70!
---
When is the ideal time for an irrigation startup in Iowa?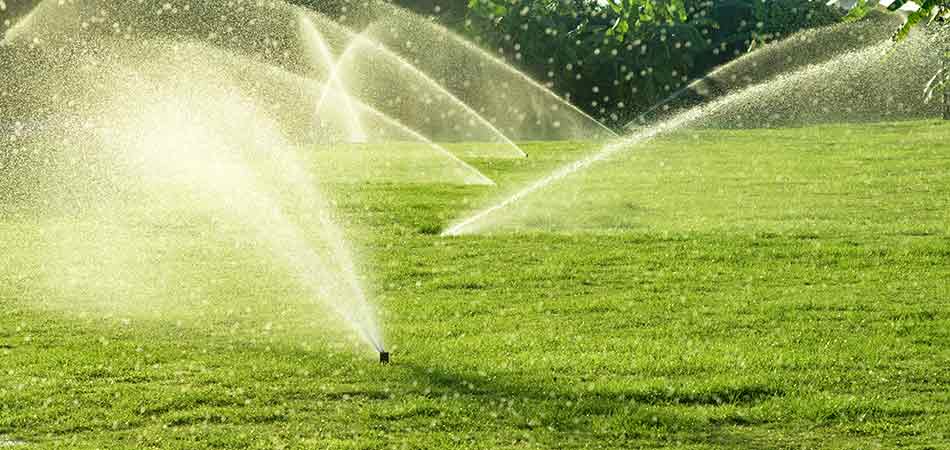 Your grass and landscape plants go dormant in the winter which is why they no longer need to be watered. During this time, you'll need a winterization service to safely turn your sprinkler system off and protect it from the frigid winter weather. However, once the winter season is over and your lawn transitions out of dormancy, your irrigation system should be professionally turned back on to prepare your grass and plants for the growing season.
We begin offering irrigation start-up services between April and June because that's when lawns in Iowa begin coming out of dormancy. A professional start-up will ensure that your system is in great working condition in time for summer!
---
Call Us To Schedule an Irrigation Startup Service Today
As a BBB-accredited lawn care company, A+ Lawn & Landscape has the tools and expertise to provide exceptional service to residents throughout Polk County, including Des Moines, West Des Moines, and Ankeny. We specialize in drip irrigation system design, installation, winterization, and startups. Call us at (515) 289-2020 to request a quote today!