If your home or business is within the central Iowa region, come check out the garden center at A+ Lawn & Landscape!
Our knowledgeable staff helps customers in local communities select the right landscaping plants, potted plants, and hard goods to enhance their property.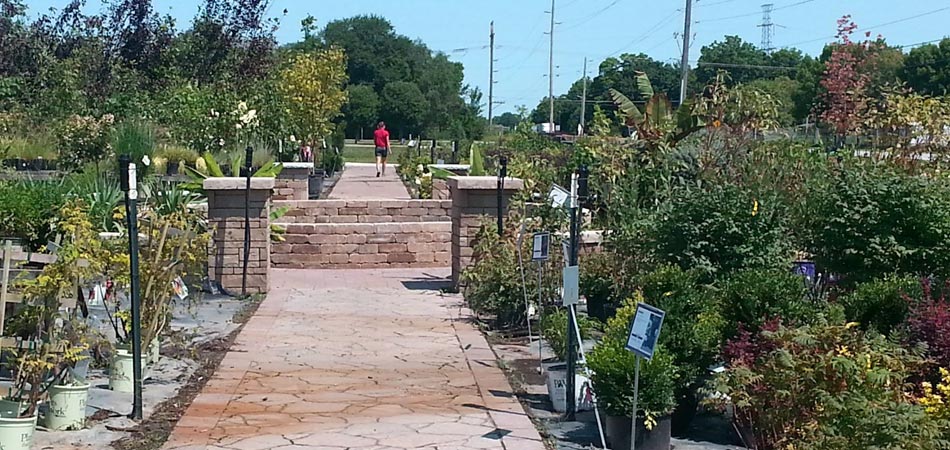 Our garden center is the place for customers in our local communities of Des Moines, West Des Moines, and Ankeny, IA to find hardy Midwest plants that will enhance their property. Whether you are looking for landscaping plants, potted plants, hard goods, or assistance in selecting the right vegetation and flowers for your landscaping needs, our knowledgeable staff is here to help!
---
Grasses, Shrubs, & Other Greenery Available at the A+ Lawn & Landscape Garden Center
At the garden center, customers will be able to find the best mix of greenery from all around central Iowa, including different varieties of:
Trees
Shrubs
Perennials
Grasses
All plant material sold on-site at our garden center comes with warranties regardless of you choosing us to install it or not. We stand behind our garden center products 100%!
---
Low-Maintenance Perennials & Shrubs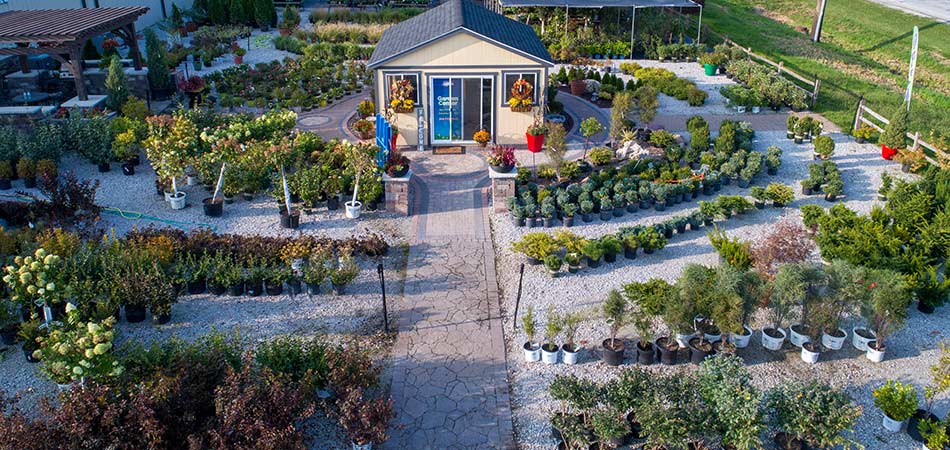 There are many low-maintenance perennials and shrubs to choose from. These are ideal for someone who is short on time, but still wants beautiful landscaping around their property. These plant types are often drought-tolerant, produce beautiful blooms and are a reliable choice for busy home and business owners. Here are just a few of the options that are available in our garden:
Popular Low-Maintenance Perennials
Blanket Flower
Daylily
Poppy
Hosta
Peony
Switchgrass
Goldenrod
Geranium
Russian Sage
Little Bluestem
Coneflower
---
Add Color to Your Property With Flowering Trees
Flower trees are a great choice when looking to spruce up your landscaping and add some color to your property because they are very aesthetically pleasing. Here are a few popular flowering trees you might want to consider:
Red Buckeye
Redbud
Crabapple
Flowering Dogwood
Witchazel
Lilac
---
Different Types of Ornamental Grasses in Our Gardens
Ornamental grasses are beautiful perennials that can add texture, color, and movement to your landscaping beds. They are known for their resilience to colder temperatures while adding visual appeal throughout the fall and winter seasons. When visiting our garden, you will find these different types of ornamental grasses:
Fountain Grass
Blue Fescue
Blue Oat Grass
Feather Reed Grass
Ravenna Grass
Hair Grass
---
Perennials That Thrive in Full Sunshine
There are several perennials that are sun lovers and can tolerate 3-4 hours of sun, or even a full day of sunshine. A few perennials that you will find in our garden that are guaranteed to thrive in the sun are:
Creeping Phlox
Daisies
Black Eyed Susan
Blue Sage
Daylilies
---
Bleeding Hearts, Columbines, Coral Bells, and Other Perennials that Thrive in Shade
Every property has a shady spot in their landscaping beds or around their yard. Those spots don't have to stay bare. There are several options for perennials that will thrive without the sun, come back year after year, and some will even produce colorful flowers or foliage.
Hostas
Bleeding Heart
Columbine
Coral Bells
Lily of the Valley
Goats Beard
Ferns
---
Contact our friendly staff members about any specific native plants or to create a cohesive landscape design.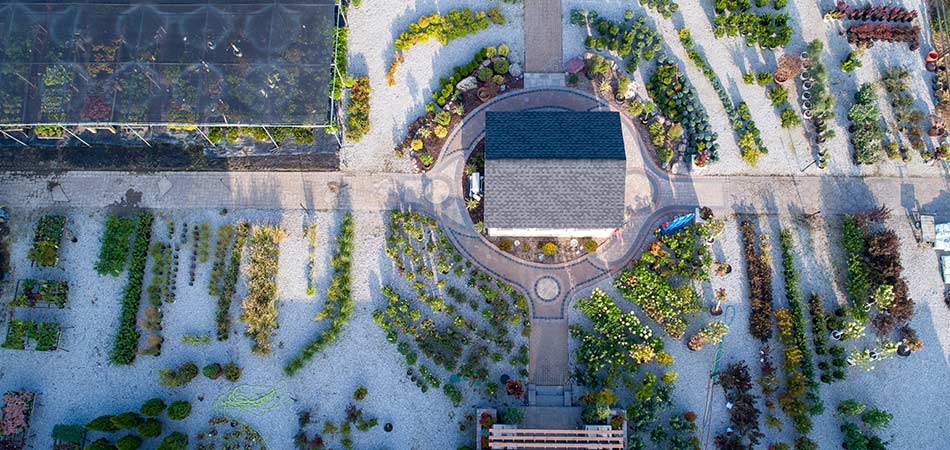 The garden center truly has it all! Customers are able to work one on one with a friendly staff member to select items that work well together and create cohesive designs for their landscaping needs. Everything your home and landscaping needs can easily be found here. If you are looking for a specific native plant, chances are we have it here!
For more details on hours of operation or specific plants, you can contact us at (515) 777-7845. Our garden center is the place to visit in central Iowa communities such as Des Moines, West Des Moines, and Ankeny for all your outdoor needs!
---
Recent Garden Center Articles
Read more garden center articles on our blog.