Routine lawn care is the key to a healthy, beautiful lawn. Certain services, such as aeration and overseeding, are highly beneficial and when applied during the fall, help prepare your lawn for the upcoming winter months. Aeration provides grass roots with greater access to nutrients they need to last the winter and grow strong and healthy when the spring returns.
Here is why your lawn needs aeration and overseeding in the fall in Des Moines, West Des Moines, Ankeny, and the surrounding areas.
---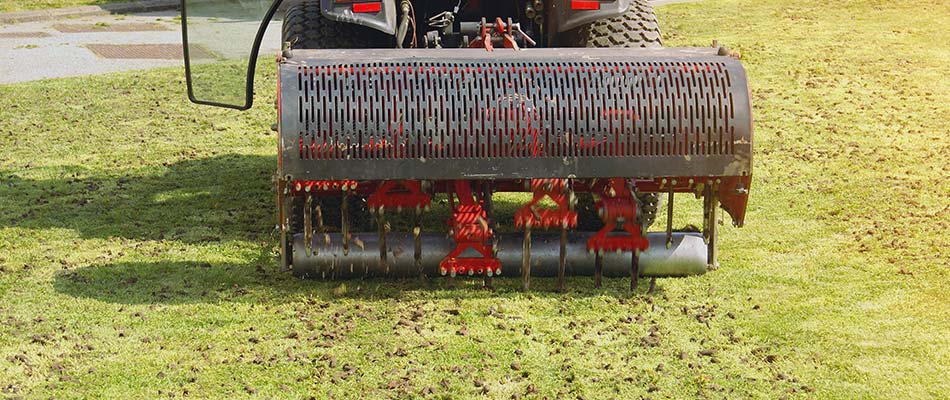 Increases Your Lawn's Health & Prepares it for the Winter
Aerating and overseeding your lawn in the fall promotes its health and prepares it for the upcoming winter months. In order for your lawn to survive the harsh winter and return full and strong in the spring, it needs to be at its best, and aeration and overseeding ensure your lawn has the necessary nutrients and seeds needed to do just that.
Over time your soil becomes compacted due to foot traffic and weather, inhibiting the flow of nutrients to your lawn's roots. When your grass doesn't get the nutrients it needs to grow strong and healthy, it weakens and becomes more susceptible to pests, diseases, and the harsh winter weather. A healthy lawn can withstand the cold and elements much better than a weak, nutrient-deficient lawn. Provided with proper aeration and overseeding, your lawn will return in the spring thick, green, and healthy.
---
Helps Seeds Germinate When Spring Returns
Aeration improves seed germination by providing your seeds from overseeding with deep pockets to sink down into. These holes and pockets provide your seeds with a safe hiding place away from pests, lawn traffic, wind, and frost, allowing them to successfully take root and germinate when spring arrives. When you overseed without aerating, the seeds are exposed to snow, frost, rain, and intense cold, all of which decrease their chances of germinating successfully.
Neglecting to aerate and overseed in the fall can lead to a barren lawn that may struggle to grow once the spring returns. To guarantee a thick green lawn in the spring, we always recommend to aerate and overseed your lawn every fall.
---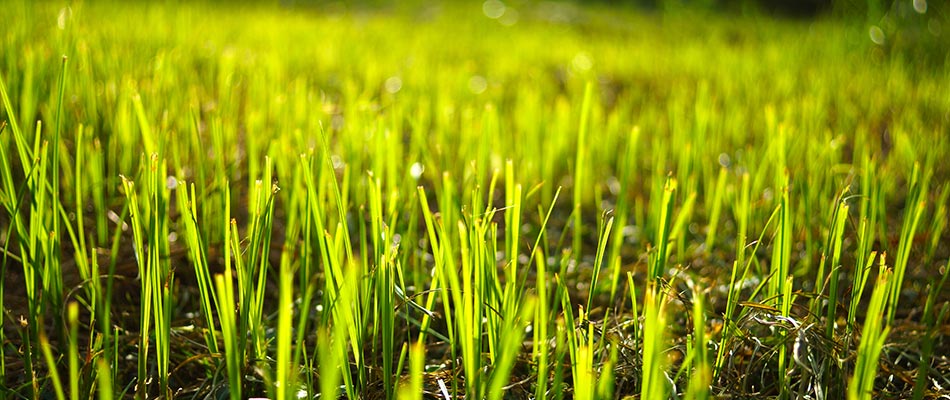 Improves Your Lawn's Appearance for the Spring
When your lawn is healthy, strong, and free of pests and diseases, it looks its best. Core aeration delivers the necessary nutrition to your grass to keep it looking lush, thick, and green. Because aeration allows grass seeds to sink deeper into your soil and germinate undisturbed, your lawn benefits from a fuller and more vibrant appearance once it begins to grow in the spring. Aeration and overseeding also help to crowd out weeds, further increasing the health and beauty of your lawn.
Core aeration and overseeding your lawn during the fall gives your lawn the boost of health it needs to survive the winter and grow strong and vibrant for next spring.
---
Prepare your lawn for the winter with our core aeration and overseeding services.
At A+ Lawn & Landscape, we know what it takes to keep your lawn healthy throughout the winter and prepare it to grow in thick and strong when spring returns. Our lawn maintenance specialists are highly experienced and ready to help prepare your lawn for the cold winter months. Call us today at (515) 289-2020 to learn more about our core aeration and overseeding services for your lawn in Des Moines, West Des Moines, Ankeny, and the surrounding central Iowa areas.