All winter long, your grass is storing up energy and biding its time, waiting to break dormancy and thrive in the warmer months. Finally, the time is here in Iowa – but over winter, your lawn has compiled some debris and clutter along the way. A spring yard cleanup will get your lawn back into tip-top shape, removing debris and preventing your grass from being smothered. Adding in weed control will prevent weeds from establishing themselves in your lawn and sapping much-needed resources from your grass. On a similar note, fertilization will bolster your lawn by providing your grass with the nutrients it needs to grow strong. With all three of these bases covered, your lawn will have everything it needs to emerge rejuvenated from winter dormancy, ready for anything spring and summer has to offer!
---
Scheduling a Spring Yard Cleanup Will Jumpstart Your Lawn's Growth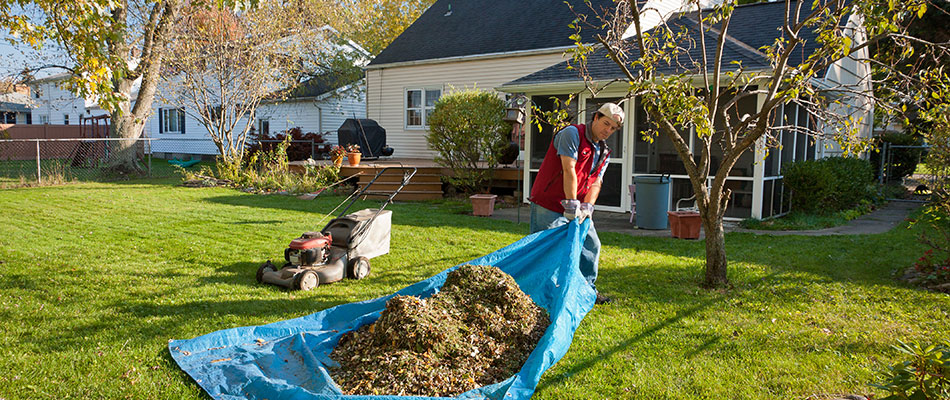 Come spring, your lawn is gearing up to break dormancy and thrive in the warmer months. However, piles of debris and clutter that gather over the winter months can be a thorn in the side of your lawn. Debris can smother your grass and block sunlight from your plants.
This is why scheduling a spring yard cleanup is so important to jumpstart your lawn's growth! Ridding your yard of any lingering debris will give your grass room to breathe, so the blades can soak up much-needed sunlight. Additionally, it will prevent lawn disease or pest infestation from forming in the debris piles and then transferring to the lawn as a whole.
---
Weed Control Will Prevent Weeds from Overthrowing Your Lawn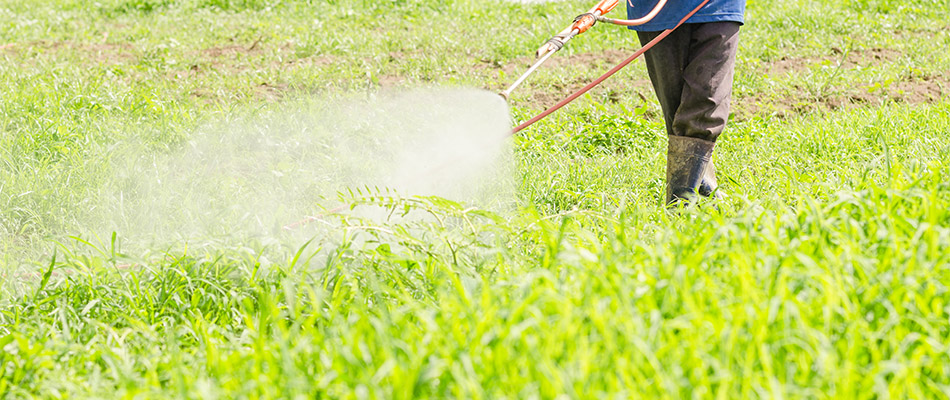 Weeds will always be around, waiting for their opportunity to strike and overthrow your lawn. By laying down a weed control treatment in early spring, you're ensuring weeds never get a foothold in your lawn. Putting off weed control may only result in a bigger headache once summer rolls around. Once established, weeds will be competing with your grass, stealing away soil space, water, sunlight, and nutrients. To ensure you are attacking weeds at all angles, you'll want to utilize both pre-emergent and post-emergent weed control to not only get rid of current weeds but also to prevent new ones from growing!
---
Fertilizer Will Supplement Your Lawn With the Nutrients It Needs to Thrive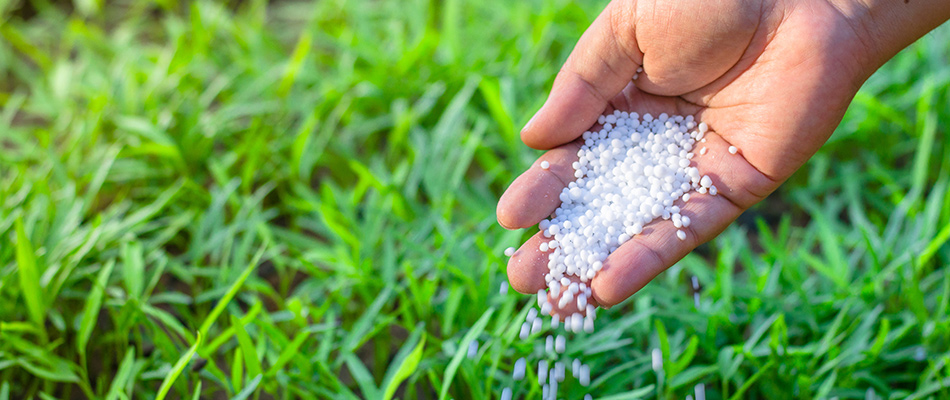 After a long winter, your grass will be yearning for nutrients so that it can start growing again. Often, standard soil is lacking in the broad range of nutrients that grasses need to thrive – but you can supplement the soil with fertilizer to ensure your lawn has everything it needs to thrive.
Most fertilizers include three key nutrients, nitrogen, phosphorus, and potassium. Nitrogen will help give your grass a rich color, phosphorus stimulates root establishment and deep growth, and potassium helps bolster your grass for improved survivability in times of stress. What balance of these nutrients your lawn will need depends on your lawn's grass type, age, soil type, and other factors.
Generally speaking, spring fertilizer will call for one pound of nitrogen per 1000 square feet of turf.
---
Call our experts today to get your lawn into shape for spring!
With over 35 years of experience in caring for lawns and landscapes in Des Moines, West Des Moines, Ankeny, and nearby cities in Iowa, A+ Lawn & Landscape can give your lawn everything it needs to not only survive, but thrive in the coming months. We believe in using only the highest quality products and providing exceptional services to rejuvenate your property. We offer nearly every landscaping service you could dream of. We're ready to get started – are you? Call our experts today at (515) 289-2020 to get your lawn into shape this spring.