Expert mosquito control services in Des Moines, Ankeny, and surrounding central Iowa cities.
We apply four treatments throughout the mosquito season to keep them at bay and away from you and your loved ones.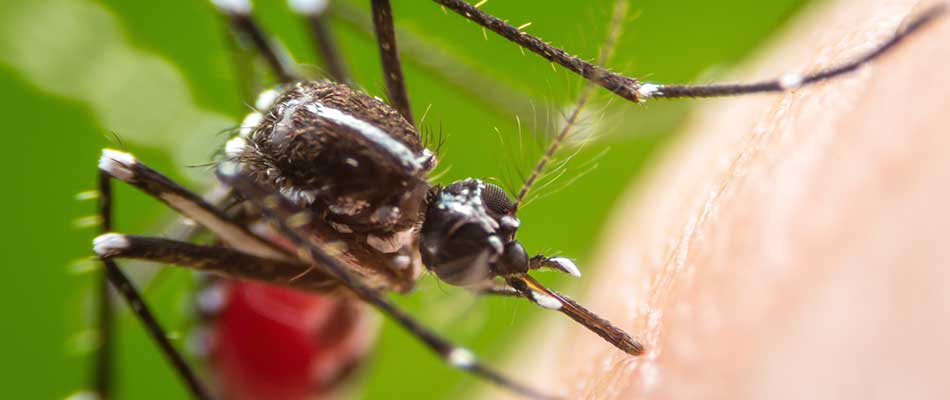 Spending time outside is something that we all enjoy, but when that time gets ruined by pesky mosquitoes and their itchy, painful bites, it can put a damper on that enjoyment. In order to control mosquitoes on your property and protect you and your loved ones, we offer expert mosquito control services.
Throughout the mosquito season, we apply four treatments to help prevent them from being on your central Iowa property in West Des Moines, Des Moines, Ankeny, and the surrounding cities.
---
Mosquitoes & the Health Issues They Can Cause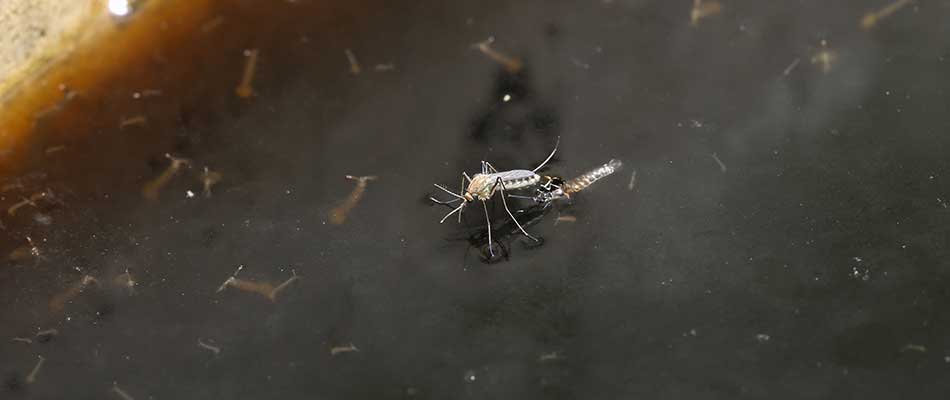 Mosquitoes are some of the most annoying and bothersome pests and are around mostly between May and October. Damp and humid conditions can also cause a rise in mosquito populations, as they tend to gravitate toward standing water near homes during this time. Heavy rainfall and flooding can see a huge increase in mosquitoes on your Des Moines, West Des Moines, or Ankeny property.
Along with mosquito season comes the threat of more insect-borne illnesses that can affect you, your family, and your pets. Mosquitoes carry diseases that can cause serious health issues. Some of the most common diseases spread through mosquito bites or saliva include:
Zika Virus: This virus is serious for pregnant women, as it has been known to cause birth defects.
West Nile: Symptoms of West Nile include fever, headache, body aches, skin rash, and more.
Eastern Equine Encephalitis: More serious cases of this can lead to brain swelling and can also end up being fatal.
Heartworm: A parasite carried through mosquito bites, heartworm affects the hearts of dogs and cats and can often cause long-lasting damage.
---
How We Prevent Mosquitoes from Being on Your Property
We use a backpack fogger and a lawn applicator to treat your residential or commercial property. Our mosquito prevention treatments are applied starting in late April or early May, with approximately 5-6 weeks in between each treatment. We apply a total of four treatments. If you need extra treatments, let our professional pest control providers know so we can schedule another one for you.
The treatments are sprayed all around your home or office, along with any dark or shaded areas in your landscape beds. We also spray around areas where mosquitoes are known to breed, such as ponds, lakes, or the woods.
By treating your lawn before the beginning of the season, we can be proactive to control and prevent the mosquito population on your property.
---
Looking for mosquito control services for your central Iowa residential or commercial property? Call us.
Our mosquito control crews are ready to help you with the population on your property if you are having issues with these pesky insects. We provide mosquito prevention and blocking services to residential and commercial properties in central Iowa areas such as Des Moines, Ankeny, West Des Moines, and surrounding cities. Call us today at (515) 289-2020 for more details.