Top-rated flea and tick control treatments provided in West Des Moines, Des Moines, and surrounding central Iowa communities.
We apply pest control treatments routinely throughout flea and tick season to keep them away from you and your family.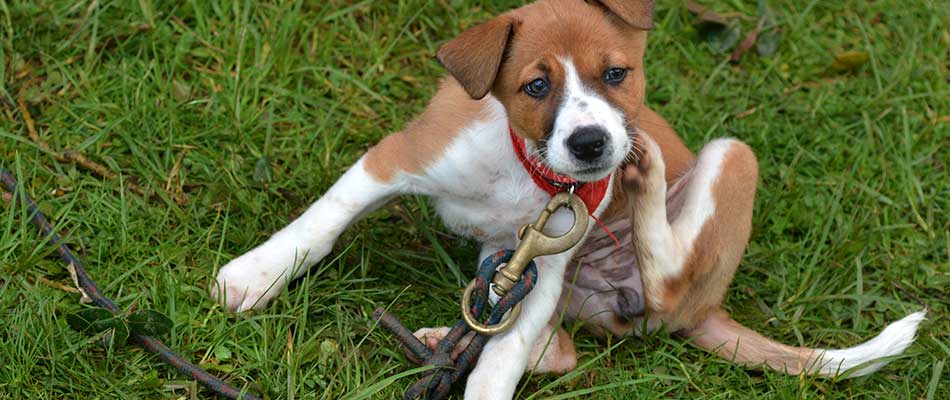 When flea and tick season starts, you are at danger of contracting harmful diseases that these pests transmit with their bites. They carry a number of diseases, and the best way to reduce your risk is by applying routine pest control treatments throughout the peak season.
Our top-rated flea and tick prevention services are offered to central Iowa properties in Des Moines, Ankeny, West Des Moines, and the surrounding communities.
---
Our Treatments Are Applied Every 6 Weeks
Starting in May, we begin applying flea and tick control treatments at your property. During the season, we administer these every 6 weeks. During each treatment, we create a perimeter by applying the treatments around your home or building, landscaping, wooded areas, and any standing water. If you need any additional treatments to help with flea and tick prevention, just let us know.
---
Fleas & Diseases They Transmit
If fleas are infesting your lawn, it is only a matter of time before they hop a ride on a pet or child into your home. Fleas are tiny insects that carry a number of diseases that can be harmful to both animals and humans. Additionally, having a flea infestation in your yard is one thing, but it is much harder to get rid of an infestation in your home. Tackle the problem outdoors before it becomes an even bigger problem!
Some of the most common diseases transmitted by fleas include:
Tularemia
Bubonic Plague
Murine Typhus
Allergies caused by flea saliva
Parasites such as tapeworm to animals
---
Why Ticks Can Be a Major Issue & Common Types Found in Central Iowa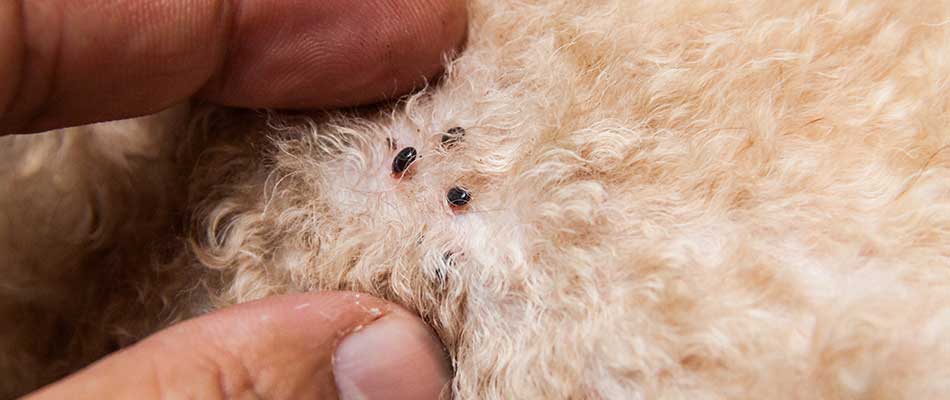 Across central Iowa, ticks can be a major issue on either commercial or residential properties that are comprised of woody, bushy, or high grass areas. Ticks can cause and transfer many diseases that can be harmful to our health. Some of the most common diseases transmitted from ticks are Lyme disease, Ehrlichiosis, and Rocky Mountain spotted fever.
In our area of Iowa, the most common types of ticks found are:
American dog tick (wood tick)
Lone star tick
Deer tick (black-legged tick)
Ticks are most active between April and September and generally have a two-year lifespan in Iowa.
---
Are you seeing an increase in fleas and ticks on your central Iowa property? Contact our pest control pros today.
If you have fleas and ticks on your property, we can help. An increase in these pests can be prevented and blocked with our professional pest control treatments. We service residential and commercial properties in central Iowa, including Des Moines, Ankeny, West Des Moines, and other nearby cities. Contact us today at (515) 289-2020 to set up routine flea and tick control treatments.