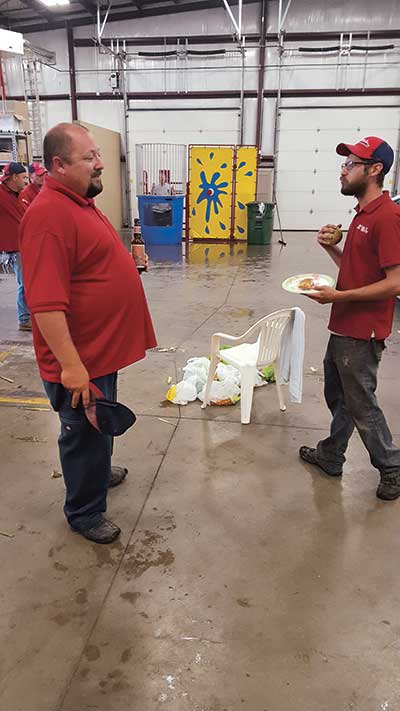 Why one landscape company turned a one-time thing into a monthly event.
What started as a one-time celebration to reward the team for a job well done has turned into a monthly event for A+ Lawn & Landscape, headquartered in Des Moines, Iowa.
A few years ago after a good month, management rewarded the team with a barbecue. It was a hit—more well-received than anyone anticipated.
According to Shawn Edwards, managing partner, the feedback was, "I wish we did this every month," which prompted the company to make team dinners a recurring event.
That was five years ago. Edwards says the monthly tradition continues, but now it's more about showing thanks than giving a reward.
"After the success of the first dinner, we started doing it as a monthly event but for no reason—just to show our appreciation," Edwards says. "When you start tying it to numbers or having to hit a certain mark, we decided it loses something. It's not the same as just showing appreciation. We wanted show them how much we care."
Each month A+ has a theme dinner—it could be hot dog night, soup night or something else—cooked and served by management for the rest of the team. When the company tried Mexican night, Edwards says they decided to have it catered since it would be complicated. Surprisingly, despite the delicious food, bringing in a caterer all but ruined the event, Edwards says.
"That was something we...