Qualified specialists will maintain and repair your irrigation and sprinkler system in Des Moines, West Des Moines, Ankeny, and the surrounding central Iowa communities.
We inspect and resolve problems with your irrigation system, no matter what brand you have installed on your property.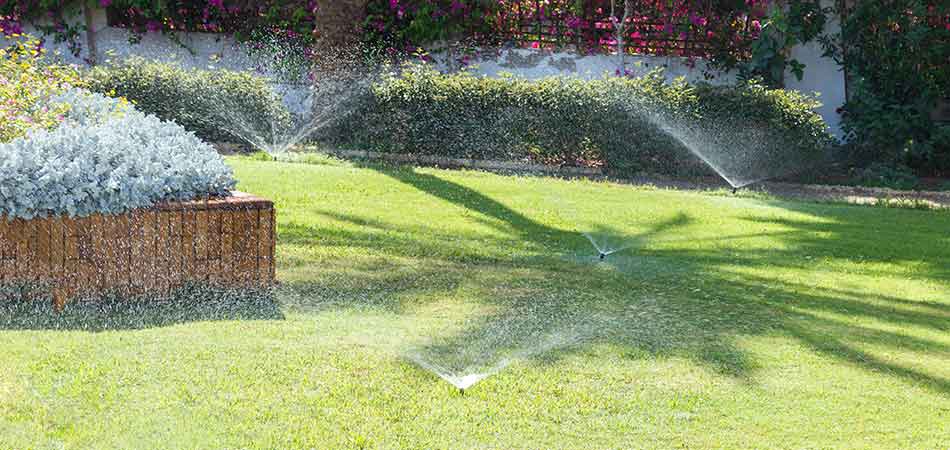 Along with being a leading irrigation contractor in the central Iowa region, our team of qualified specialists can take care of your irrigation and sprinkler maintenance and repairs, no matter what brand you have on your property.
At A+ Lawn & Landscape, we listen to the concerns, needs, and questions of our customers to better service their property. If you are experiencing abnormal watering on your lawn or suspect there are problems with your irrigation system, calling us would be a great first step! We have the ability to inspect and resolve your irrigation issues and get your sprinkler system working like new.
Our services are provided to Des Moines, West Des Moines, Ankeny, and other nearby communities.
---
The 3 Most Common Irrigation Issues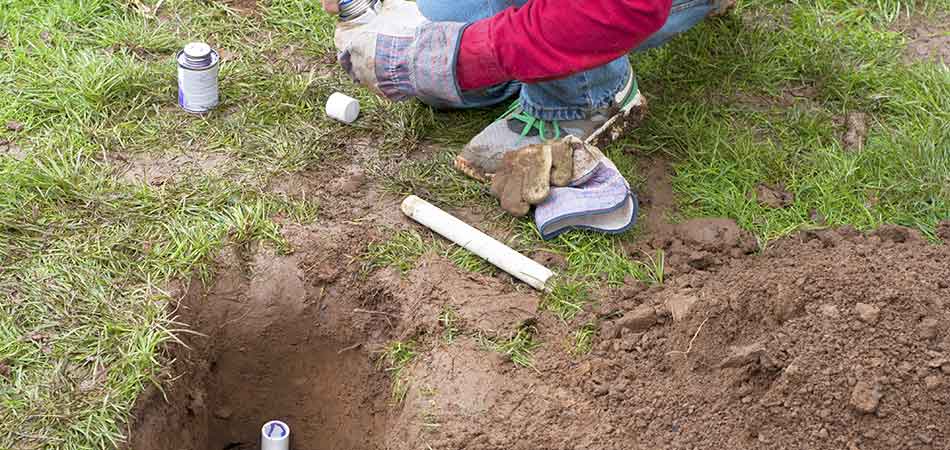 Investing in routine maintenance for your property will ensure your irrigation system stays in working order all year long. While some irrigation issues occur by accident, others occur because most parts need to be replaced eventually.
These are three of the most common irrigation issues our team comes across in the Des Moines, West Des Moines, and Ankeny, IA area, that requires their professional assistance in repairing.
1. Damaged Pipes
Due to many factors, your irrigation pipes can crack or break over time. Most irrigation systems are created with PVC pipes, which will crack when they are exposed to regular pressure. How does this happen? Extreme heat and cold can cause the soil to expand and contract, which can affect the pipes and cause them to crack.
The good news is that fixing damaged pipes is simple for us. We will identify the problem spot, dig the area up, cut out the broken pipe, and replace it with a new one. Your irrigation system will be up and running in no time.
Heavy machinery constantly moving across the soil over your underground pipes can cause added pressure that will crack your irrigation pipes.
2. Blocked or Broken Sprinkler Head
An indication that you may have a blocked or broken sprinkler head would be growing puddles of water around them or irregular wet and dry patches in your lawn. These can be caused by cracked, blocked, jammed, or loose sprinkler heads in your system.
If these go unnoticed, your lawn can suffer from minimal, irregular, or no watering at all. At A+ Lawn & Landscape, we can solve this problem quickly by locating the sprinkler heads that are having issues and replace, readjust, or clean them. Once they are fixed, normal watering patterns will resume on your lawn.
3. Low Water Pressure
Low water pressure can occur when there is a faulty valve in the system, a broken pipe, or a problem with the pump. To determine the cause of the low pressure, we check your valves with the system on. We open and close the entry and exit valve to see the effect on the sprinkler output.
Next, we can check for a broken pipe in the system. These are easily replaced by us and can be fixed in no time.
Last, if the problem is with the pump, our expert can take time to do the necessary repairs or replacements to get your water pressure back to where it should be.
---
Your Lawn & Landscaping Will Get the Watering They Need Through Our Routine Maintenance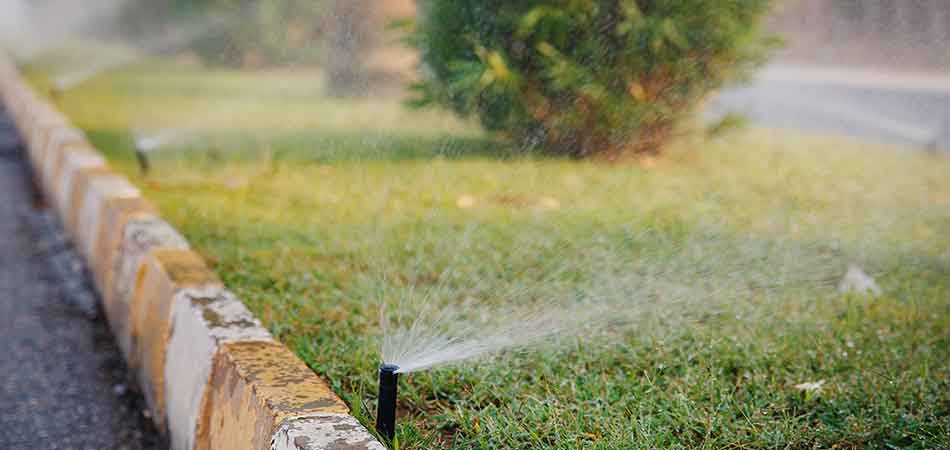 Routine maintenance on your sprinkler system is necessary to ensure everything remains in pristine condition. It also makes sure your lawn and landscaping get the watering they need. On a routine basis, our team will check for:
Valve issues
Debris blocking the sprinklers
Faulty wiring
Rotor heads that need to be replaced
Clogged or blocked nozzles
---
Call us to maintain, repair, and service your irrigation system!
We help homeowners and businesses through regular maintenance and repairs. Your system is only as good as the preservation plan you have in place. At A+ Lawn & Landscape, we can make sure your lawn gets the watering it needs, when it needs it, without faltering.
Call us at (515) 289-2020 if you ever notice a significant change in your lawn or your sprinklers that is negatively impacting your property. Our experts will come, assess, and address the problem in no time! We maintain, repair, and service irrigation systems for Des Moines, West Des Moines, Ankeny, and neighboring communities in central Iowa.
---
Recent Irrigation Articles
Read more irrigation articles on our blog.