Lawn insect control is offered to property owners in Des Moines, Ankeny, and nearby areas of central Iowa.
Eliminate insects that kill off your grass such as sod webworms, aphids, chinch bugs, and more.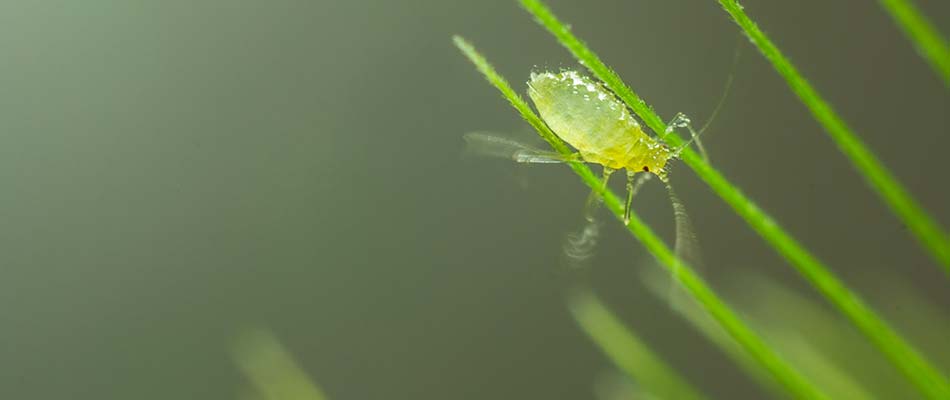 Seeing a mysterious brown patch show up in your lawn is always disconcerting, but it's usually easy to determine the cause. Many times, dead or dying grass is caused by problematic lawn insects that feed on various parts of the grass blade and roots.
Our lawn insect control helps to eliminate insects like chinch bugs, aphids, sod webworms, and more. We provide lawn insect control services to central Iowa properties in Des Moines, Ankeny, West Des Moines, and nearby communities.
---
Lawn Insects Eat Grass Blades & Roots
Keeping certain insects away from your lawn is crucial to your grass' overall health. These insects will attack your grass and if their invasion isn't controlled, they will often destroy an entire lawn. Our company treats lawns for problem pests like:
If you're not certain what's caused your lawn damage, our lawn care experts will evaluate your situation and help create a treatment plan.
---
Are you concerned about lawn insects attacking your grass? Call us to come help.
With decades of lawn care experience, we have the knowledge necessary to help you with any concerns you may have about lawn insects. We'll help you get rid of them and stop them from attacking your grass. Give us a call today at (515) 777-7846 to learn more!