No one wants to walk out and see a brown patch developing in their lawn, especially when they have invested a lot of money into making sure their grass looks green and healthy.
There are many reasons why your lawn could have a brown patch, including fungal disease, improper watering, or insect infestation. If you live in central Iowa areas such as Des Moines, West Des Moines, or Ankeny, then take a look to see what could be causing your lawn's brown patch.
---
Fungal Diseases Can Cause Brown Patches, Dead Grass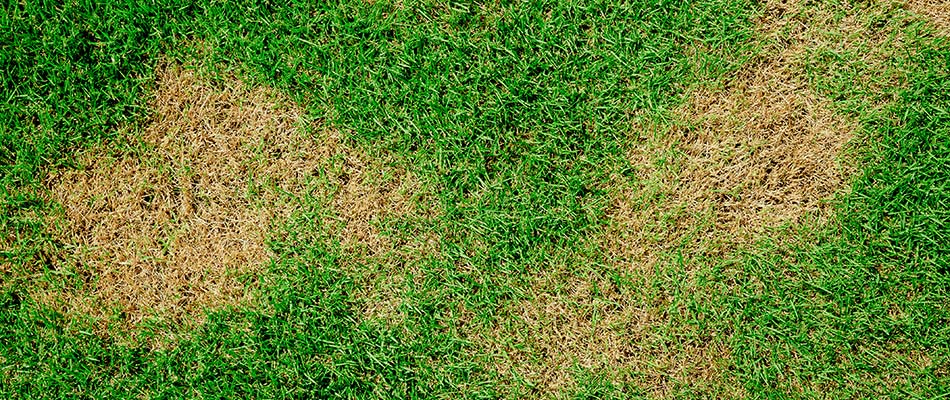 Many fungal diseases can spring up under moist conditions and spread quickly. One common disease is actually called brown patch disease. It begins to form at temperatures in the 60s but really begins to show once temperatures climb into the 80s. The patches show up as circular brown areas with an outer darker brown ring.
The patches can be just a few inches or several feet wide, and the affected grass ends up dying. Preventing these diseases requires regular fertilizer treatments along with making sure your lawn is being watered at proper times. If these don't work, then your lawn will need fungicide treatments applied to it to control this disease.
---
Improper Watering Leads to Imbalance of Grass Growth
When irrigation systems aren't set up with the correct zones and timing, it can cause some areas of your lawn to not get the water they need to grow. If your grass isn't getting the right amount of water, it can cause an imbalance of growth in your lawn and even result in brown patches where there isn't enough water.
This can be avoided by making sure your irrigation system is designed and installed by a professional crew with the right experience.
At A+ Lawn & Landscape, we are certified irrigation contractors and can make sure your lawn has the best irrigation system possible.
---
Brown Patches Can Be a Result of Insect Infestations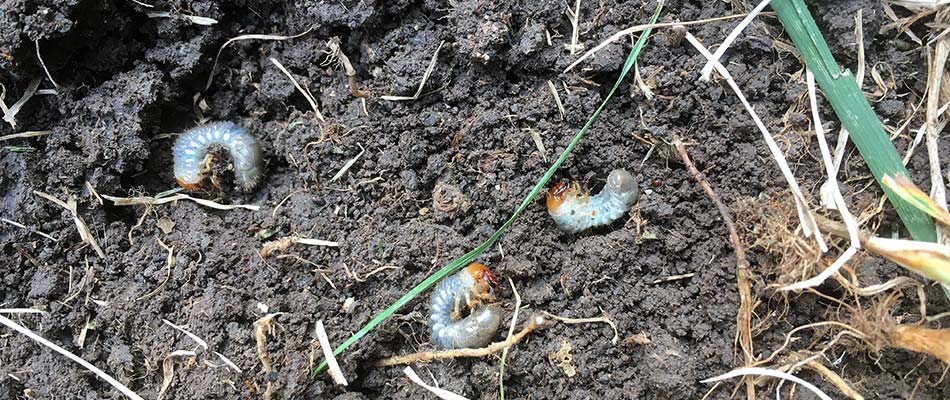 Check the brown patch in your yard. If it can lift up and roll up like a piece of carpet, then it's likely that the brown patch is caused by grub infestations. These insects feed on the roots of your grass and cause it to die off in the areas where they are living. You may also see signs of wildlife rooting through your grass, as many common species like birds, raccoons, skunks, and more feed on grubs.
To prevent grub infestations, it is necessary to apply insecticide treatments—both preventative and post-grub treatments. Mid to late summer is one of the best times to control grubs, as this is when the grubs are young and more susceptible to the treatments.
---
Do you have a brown patch in your lawn?
If you are seeing brown patches pop up in your lawn, these reasons are the most likely culprits. At A+ Lawn & Landscape, we have over 30 years of experience dealing with these issues and can create a treatment plan to address fungal diseases and insect infestations. We can also help you adjust your irrigation system.
Give us a call today at (515) 289-2020 to set up an initial consultation!