Regular fertilizer service is an important way to keep your lawn well fed and strong enough to resist weeds and plant disease. Recently, many homeowners have become concerned with how fertilizer can affect the environment and have sought out more natural ways to feed their lawns.
There is a distinct difference between organic fertilizer vs. chemical fertilizer, including how it performs and how it is delivered to your lawn. Our experts know the ins and outs of the process and the products that are available and can answer any questions you may have.
---
Main Ingredients of Fertilizer Include Phosphorus, Nitrogen, & Potassium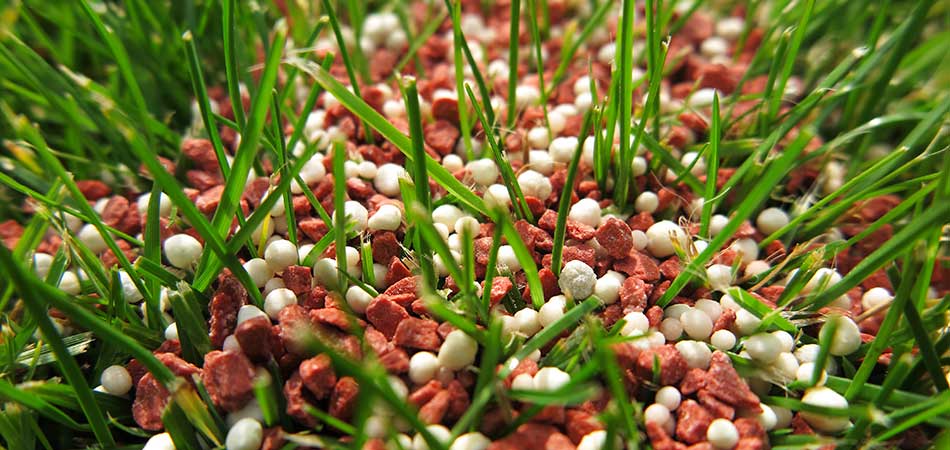 Most fertilizer contains three main ingredients: phosphorus, nitrogen, and potassium. They are often mixed to different ratios for the time of year and type of grass. For example, starter fertilizer is often high in nitrogen to help promote a healthy root system.
Here is a quick breakdown of the main ingredients:
Phosphorus - All plants need phosphorus to produce flowers and fruit. Adequate amounts of phosphorus also aid in root development.
Nitrogen - Helps plants to grow quickly and develop seeds for reproduction.
Potassium - Used to strengthen plants and encourage blooming.
Other Ingredients - Other ingredients can include calcium, magnesium, and sulfur, with small amounts of iron, copper, manganese, boron, molybdenum, chlorine, zinc, and nickel.
---
Difference Between Chemical Fertilizer & Organic Fertilizer
...