If you start to see holes in the leaves of your landscape plants and notice iridescent flashes of flying insects, it is highly probably that your landscape plants, shrubs, and trees are falling victim to the pesky Japanese beetle. This invasive bug eats the leaves and flowers off of your plants, destroying the beauty of your landscaping and taking your investment with them.
Learn how you can get rid of Japanese beetles in central Iowa areas such as West Des Moines, Des Moines, Ankeny, and the surrounding cities.
---
Pesticides are the most effective way to get rid of Japanese beetles.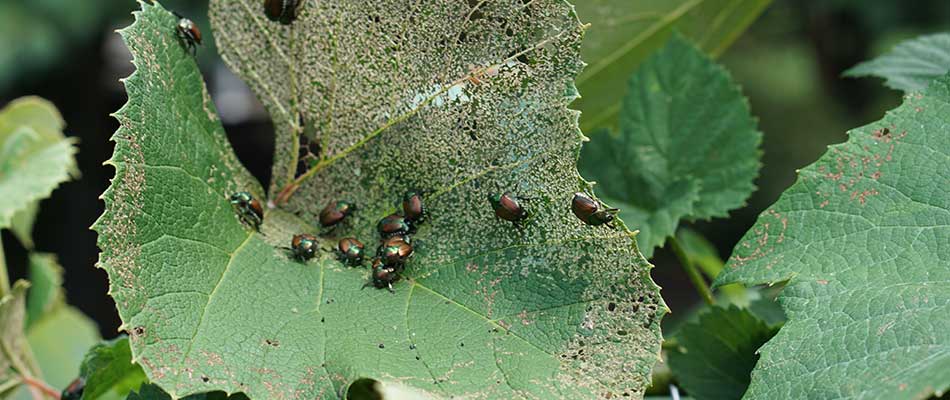 As these beetles begin to emerge from the soil after pupating, usually in late June to mid-July, they begin to eat your plants. If you have applied a preventative treatment, then this should help to control their population. Curative treatment may also be required, particularly if the invasion is bad or the beetles stay around for a while. Generally, it is recommended to apply the treatment once or twice per season.
At A+ Lawn & Landscape, we use a product called Bifenthrin to get rid of these beetles. This product is used for Japanese beetles, but can also prevent other pests such as ticks, fire ants, spiders, yellow jackets, flies, fleas, termites, and more. Each treatment will be effective for about 30 days or so. If the beetles are present on your plants, the spray will kill them on contact, thus protecting any part of the landscape that has not yet been damaged by these...