Beautify your home with a custom-designed patio and walkway. We provide service to Des Moines, West Des Moines, Ankeny, and surrounding areas in Iowa.
Our experts will consult with you, then design and construct an attractive outdoor space that complements the architecture of your home.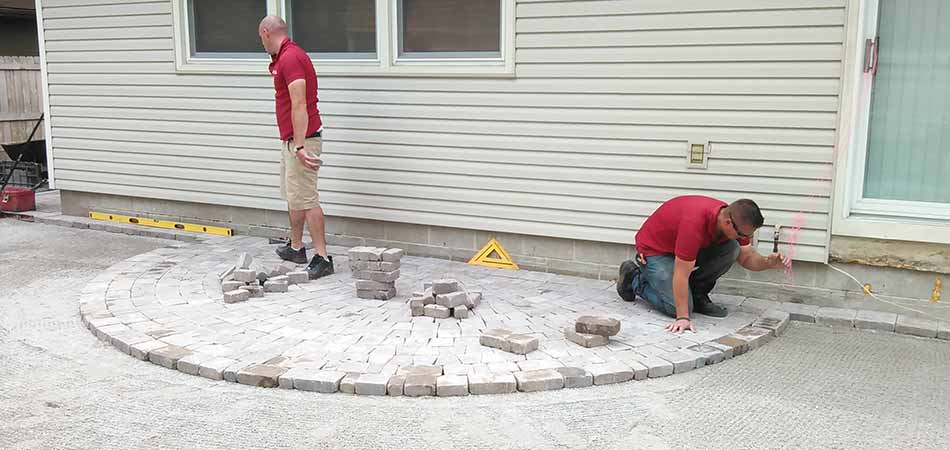 In modern design, the line between indoor and outdoor living spaces continues to blur. Unique and creative custom patios and walkways add a sense of continuity to interior and exterior spaces as well as a feeling of openness. An attractive and well thought out design will complement the architecture and add appeal as well as value to your home.
A+ Lawn & Landscape works with customers in the central Iowa cities of Des Moines, West Des Moines, Ankeny, and adjacent areas. We consult with you to understand your vision and we are experts in design, outdoor construction, and implementation of hardscaping elements that beautify your home.
---
Details About the Process of Our Consultation With You
Typically, we begin our consultation by gathering information and gaining an understanding of your goals. We will ask a number of questions, as we believe it's extremely important for us to develop an upfront, detailed knowledge of your vision.
As we progress through the consultation, we will offer suggestions and ideas to you. These will reflect our expert knowledge and experience. Our suggestions are intended to assist you in making solid choices and are based upon what we have seen work well in prior hardscape installations. We will also gain knowledge of your budget. Our goal is to create your walkway and patio using materials and a design that fits into your budget requirements. We will also provide you with an estimated time frame for job completion. We pride ourselves on finishing within our quoted timeline.
Custom patios can be just the first step in creating an outdoor entertainment area. Some clients consider adding additional features such as a fire pit, an outdoor kitchen, or even a hammock to the patio. Call us at (515) 289-2020 and we will discuss your ideas!
---
The materials we offer for your patio or walkway include pavers, flagstone, and more.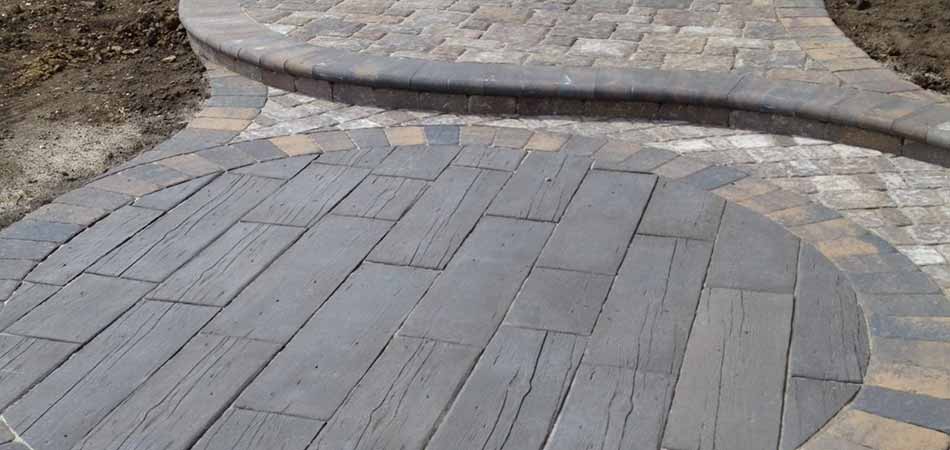 There are many options to consider. Some of our most popular materials include:
Concrete Pavers
Poured Concrete
Flagstone
Pavers are quite versatile and are available in many different sizes, shapes, and colors. Poured concrete is a classic choice and is extremely durable and low-maintenance. Natural stone products tend to be more costly, as these are excavated/mined. However, natural stone can be used to create quite unique and attractive surfaces.
---
Sizes, Shapes, & the Needs They Fill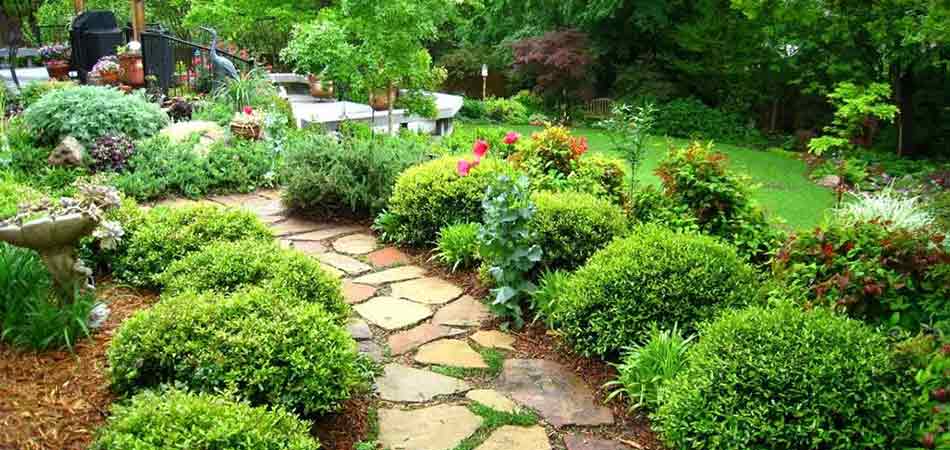 Patio and walkway size and shape is dictated by the function desired. Smaller patios create an intimate setting and may accommodate a small table with two chairs. These can be used to enjoy a meal or perhaps share a glass of wine. Larger patios can be used for family dining or for entertaining more guests.
We will develop a design that fills your needs. We will also determine a shape which fits well in your specific exterior. Walkway widths are also chosen with both function and appearance in mind. For example, narrower widths, such as 24" or 30" work for one person.
---
Call today to begin planning for the design and installation of your custom walkway and patio!
Adding a patio and walkway will provide enjoyment to your family and friends. These inviting and unique outdoor hardscaping elements will add to the appeal and beauty of your home.
We at A+ Lawn & Landscape are experienced in the design and installation of custom patios and walkways in central Iowa. We focus on Des Moines as well as the surrounding areas including West Des Moines, and Ankeny. Call us today at (515) 289-2020 and we will begin planning your new custom patio and walkway.
---
Recent Patios & Walkways Articles Articles
Read more patios and walkways articles on our blog.