Commercial snow removal services for central Iowa properties in Des Moines, West Des Moines, Ankeny, and neighboring cities.
We keep your commercial property safe from the risk of snow-related slip and fall injuries.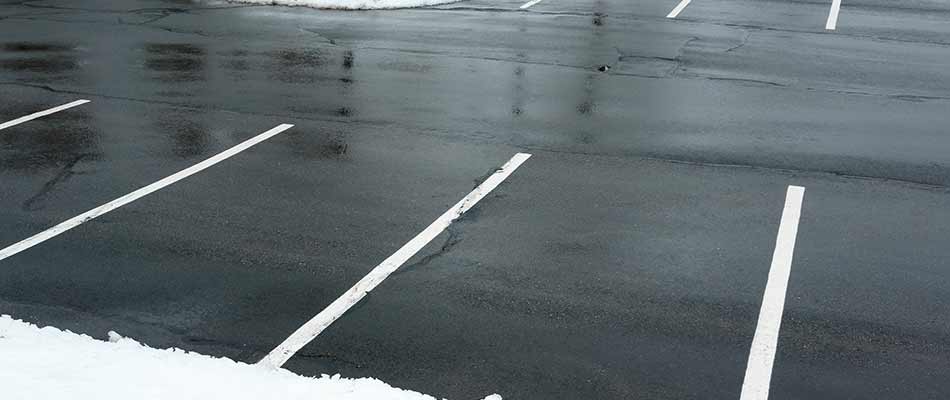 Shoveling snow during winter can pose a health risk for many people, especially cardiac patients, according to KCCI. Across the country, snow shoveling can send about 11,000 people to the hospital each year and that level of activity can exacerbate any cardiac problems, potentially leading to heart attacks.
Instead of taking that risk, hire professionals to remove the snow for you to prevent slip or fall-related injuries from occurring on your commercial property.
Our team provides commercial snow removal for our full-service customers. We can clear your parking lots, sidewalks, walkways, and more to make sure that your property is safe for you, your employees, and your visitors. We also offer deicing services, where we'll spread salt in areas of high traffic to ensure that ice does not form where people will be walking. We use various commercial-grade snow removal equipment to perform our job efficiently and effectively. When you sign up for this service, we offer our customers the choice of their trigger height, which determines how often we'll visit your property throughout the winter season.
Our local company offers snow removal and deicing services for commercial properties in central Iowa, including Des Moines, West Des Moines, Ankeny, and surrounding areas.
---
Seasonal snowfall typically occurs between late November through April.
The snow season in Iowa normally starts in late November and ends sometime around April. That means most commercial properties will need to perform snow removal services weekly, or even daily, to keep their parking lots and other walkways safe throughout the winter season.
Stop sacrificing your time and health by removing the snow on your own.
Let our team be responsible for your snow removal needs all winter long, so you can stay worry-free about keeping your commercial property safe.
We offer contracts with different trigger heights. You can choose a tolerance as low as 0 inches and as high as 2 inches.
Our snow equipment will remove snow from your commercial property safely and efficiently.
Different types of snow removal equipment are needed to effectively clear parking lots, walkways, and other hardscape areas. Our team is fully trained to operate each piece of equipment to ensure there are no scrapes or scratches left behind on your hardscape surfaces after the snow removal process. Our collection of snow removal equipment includes:
Snow Pushers
Truck Plows
Skid Steers
---
Deicing services will help keep your hardscape surfaces from freezing over.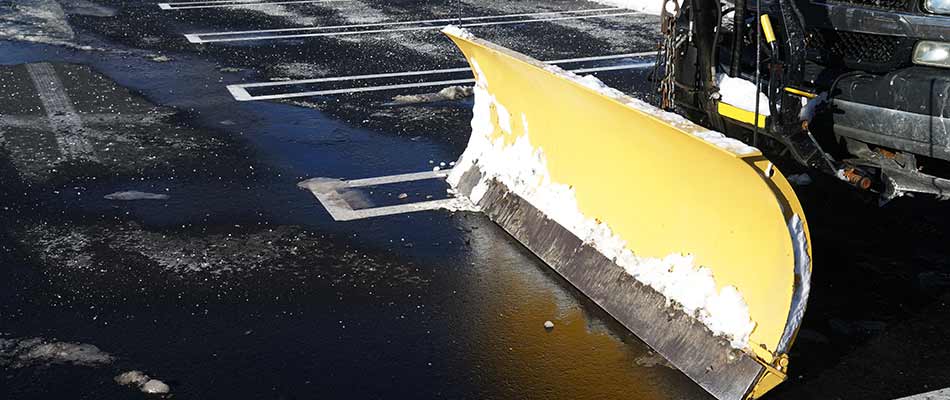 We apply salt to your parking lots, walkways, sidewalks, and more to make sure that they stay free of any slippery ice. This treatment is typically done as a preventative measure, but we can also salt areas of your property after we plow if necessary.
---
Looking for professional snow removal services for the winter season? Add your business to our schedule before it fills up!
Throughout central Iowa areas such as Des Moines, West Des Moines, Ankeny, and more, our company provides professional snow removal services for businesses. We work to keep your property safe for you, your clients, and your customers by helping lower the risk of snow or ice-related injuries. You can sign your business up if you are a full-service customer.
If you're looking for commercial snow removal and ice management, please call us today at (515) 289-2020. Our schedule for the season fills up quickly, so don't delay!