Lawn care and landscaping services for Granger, IA properties, and nearby areas.
We design and install hardscape features such as fire pits, patios, and more.
Directly northwest of Des Moines and close to Saylorville Lake, the town of Granger, IA has a small-town atmosphere but is still close enough to attractions to offer many different recreational options for those who live or work there.
At A+ Lawn & Landscape, we offer lawn care and landscaping services as well as hardscape feature design and installations of fire pits, patios, and others such as water features.
---
Our lawn care services keep your grass in tip-top condition.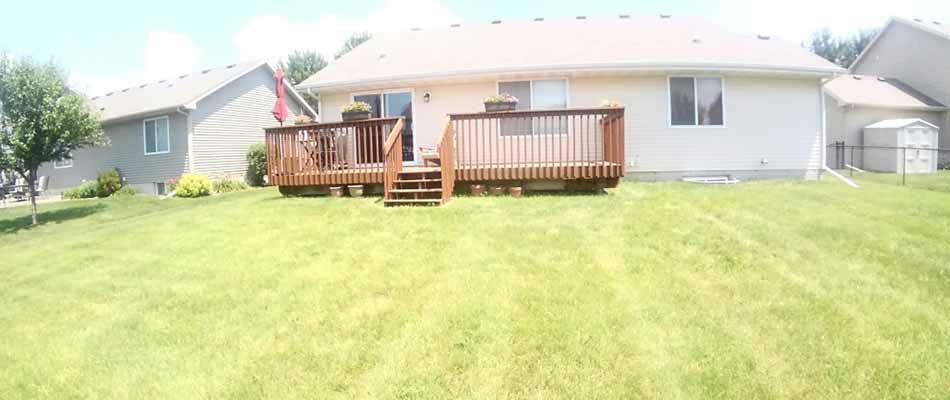 To ensure your lawn is as healthy as possible and stays in tip-top condition, we offer extensive lawn care services for Granger residential and commercial properties. Fertilization, weed control treatments, aeration, and more combine to give your grass a fighting chance against the threats of lawn disease, lawn insects, and more.
---
Lawn and landscape maintenance tasks help increase your curb appeal.
Maintaining your lawn and landscaping is an involved process, as it does require several tasks to upkeep the grass, landscape plants, and small trees. That's why we offer all of these tasks so you don't have to worry about doing them yourself!
---
Properly installed irrigation systems are vital to your plants and grass.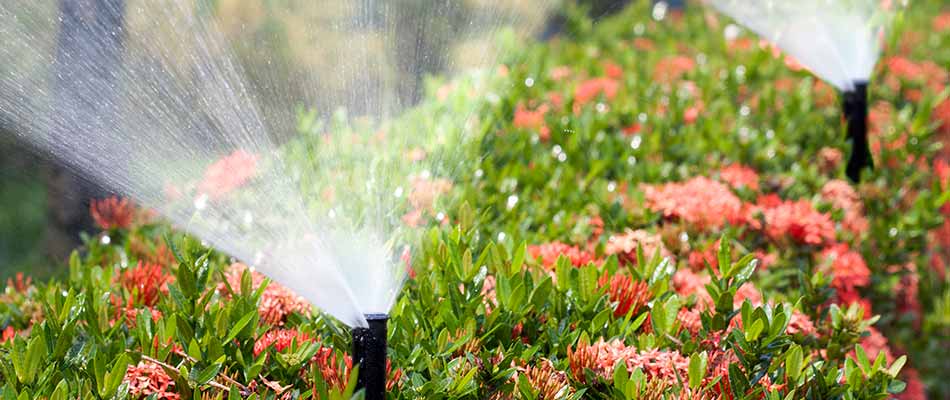 When your irrigation system malfunctions and doesn't work properly, it can affect the health of your grass and plants. We can repair your existing irrigation systems or design and install a new one to ensure that all of your yard is watered correctly, as the right amount of water is vital,
---
Landscape design and build services include custom plantings, paver patios, outdoor lighting, and more.
We also design and build custom landscaping features such as plantings, outdoor lighting systems, paver patios, and more. Add a fire pit or fireplace to your property to take the edge off those cool autumn evenings or let us create a beautiful water feature for you.
---
Specialty services include holiday lighting, mosquito control, and others.
We also offer other specialty services for your residential or commercial property such as holiday lighting, mosquito, flea, and tick control, and treatments for fountains and other water features. Our Sharp-N-Lube services include a 12-point mower inspection where we clean the engine, change the oil, check spark plugs, and more,
---
Need a lawn care provider or a landscaper for your property in Granger, IA? Call us.
Throughout Granger, IA, and the nearby areas, we offer landscaping, lawn care, lawn maintenance, and many other services. Give us a call today at (515) 289-2020 to learn more and set up an estimate!