Landscaping and lawn maintenance services in Carlisle, IA, and the surrounding communities.
Our lawn care and lawn maintenance programs are designed to keep your yard in pristine condition.
With top-rated schools and a small-town feel, Carlisle is not too far from the Des Moines area. Residents and business owners enjoy a fun atmosphere surrounded by beautiful forests, hills, and valleys.
In Carlisle and the surrounding communities, we offer landscaping services as well as lawn care and lawn maintenance programs so your lawn will be in pristine condition all year long. Check out more information on the services we offer in Carlisle.
---
Landscaping & Irrigation Services Include Design, Installation, & Maintenance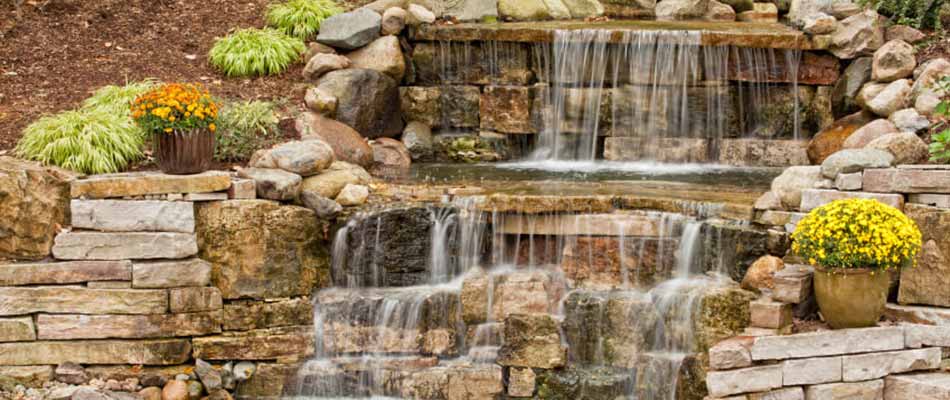 When it comes to landscaping and irrigation, we offer full-service design, installation, and maintenance. Our teams provide comprehensive landscape services to Carlisle properties so that you have everything you need for your outdoor living space. Learn more about our landscaping and irrigation services here:
---
Weed Control, Aeration, Seeding, & Other Lawn Care Services
In order to properly care for your lawn, there are several services needed to boost its health. We offer all of those services so that we can keep your lawn in peak condition. We fertilize your lawn, provide weed control, aerate your soil, and administer pest control treatments for grubs, mosquitos, fleas, and ticks. If you're concerned about chemicals on your lawn, we also have an organic program to strengthen your grass.
---
We Maintain Your Lawn with Routine Lawn Mowing, Yard Cleanups, & More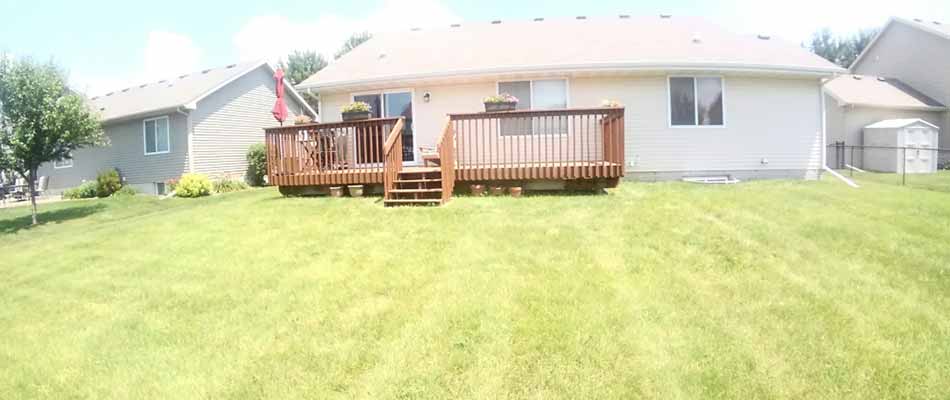 Lawns also need maintenance services such as routine lawn mowing and seasonal yard cleanups. Lawn mowing done on a regular basis during the growing season ensures your grass stays at the ideal height for photosynthesis, while yard cleanups remove accumulated debris and leaves. With our Sharp-N-Lube services, we can check out your mower if you perform DIY lawn mowing. Our 12-point inspection checks for any issues with your mower and we can advise you of any needed repairs.
We also offer holiday lighting services for any holiday—talk to our staff about how we can help decorate your Carlisle home or office.
---
Considering a new lawn care or landscaping company for your Carlisle, IA property? Call our office today.
Throughout the Carlisle, IA area and other cities, we've been providing landscaping and lawn care services for more than 30 years. We love what we do, and we hope it shows in every visit we make to your home or business. If you're considering a new company to tend to the exterior of your property, call our office today at (515) 289-2020!