Ascochyta Leaf Blight Control in Des Moines, West Des Moines, Ankeny, IA & Surrounding Cities
We'll treat Ascochyta leaf blight and nurse your lawn back to health.
Ascochyta leaf blight is a fungus that can wreak havoc on lawns in Des Moines, West Des Moines, Ankeny, and surrounding areas of Iowa. While it is impossible to predict when Ascochyta leaf blight will strike, we have both preventative and curative solutions for this potentially-damaging fungus. For customers who choose to use our preventative care service, we visit their property every 30 days to apply our anti-fungicidal treatments. For customers whose lawn has been affected by Acochyta leaf blight, we offer curative treatments which will stop the spread of the fungus. Once the fungus has been controlled, we then begin treatments to nurse the lawn back to health with services such as aeration, overseeding, and fertilization. Our lawn care services are necessary components to getting your lawn back to full health. Call (515) 289-2020 to schedule our Ascochyta leaf blight solutions and let us help you get your lawn back to great health!
---
We offer a preventative solution to Ascochyta leaf blight.
It is impossible to know exactly when conditions will trigger an Ascochyta leaf blight outbreak, but you can be prepared for it by signing up for our preventative service. We offer a treatment that prevents many fungi from taking over your lawn which requires visiting your property every 30 days to reapply our product. By visiting so often, we can ensure that there is not a lapse in coverage. So, you can be sure that your property will stay protected.
---
We have curative solutions to Ascochyta leaf blight.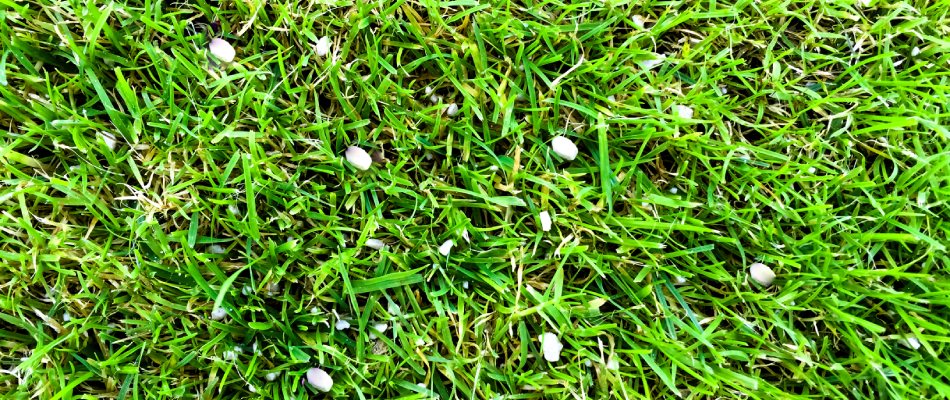 If Ascochyta leaf blight strikes on your property, our curative solutions can treat this fungus so your lawn can grow back full and thick. For our Ascochyta leaf blight treatments, we'll apply either a granular or liquid fungicide to stop the fungus in its tracks and prevent it from further damaging your lawn.
---
We'll nurse your lawn back to health from Ascochyta leaf blight.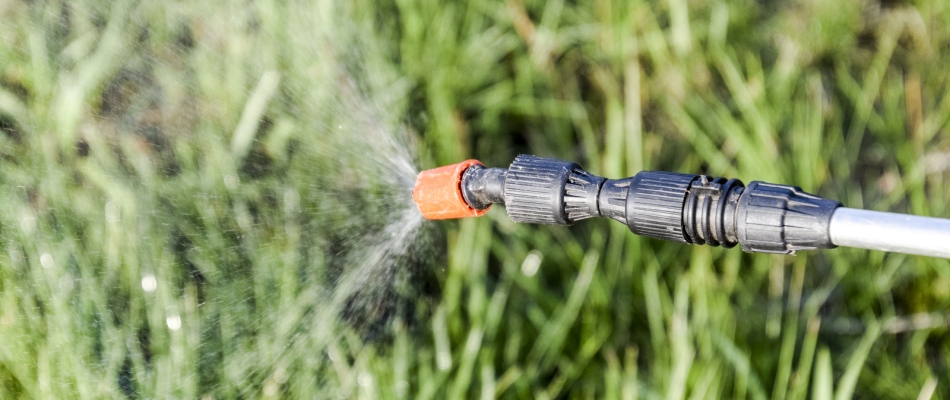 Once the fungus which causes Ascochyta leaf blight has been controlled, we can begin nursing your lawn back to health. Our fertilization and weed control services are a great way to help your lawn recover from Ascochyta leaf blight as they will provide your lawn with essential nutrients while eliminating weeds that would otherwise steal these nutrients. We also offer an additional soil testing service, which allows us to tailor our fertilization efforts to give your grass the exact nutrients it needs.
Additionally, we also offer aeration and overseeding services that will help your lawn recover from this disease. Our aeration service will loosen compacted soil to allow essential nutrients to more easily access the roots of your grass so your lawn will have everything it needs to flourish. Our overseeding service involves spreading grass seeds across your lawn to fill in any bare or patchy areas.
Our fertilizers are packed with essential nutrients that your lawn needs to thrive including nitrogen, phosphorus, and potassium.
---
Protect your lawn from Ascochyta leaf blight with our curative and preventative treatments.
It is impossible to know when Ascochyta leaf blight might start damaging lawns in Des Moines, West Des Moines, Ankeny and surrounding area of Iowa. Calling us at (515) 289-2020 at the first sign of damage is vital to stopping the spread and getting your lawn back to perfect health. Our curative treatments will eradicate the fungus at the heart of the disease. Utilizing our preventative lawn care services, such as our fertilization and weed control treatments will help keep your lawn healthy which will help prevent future bouts with Ascochyta leaf blight. We've been serving clients throughout the Des Moines, IA area since 1988 and we're looking forward to serving you and your commercial or residential property as well!