Our professional outdoor services are available for commercial and residential central Iowa properties!
We offer lawn care, lawn maintenance, irrigation installation & maintenance, landscape design & build, and other additional services in the central Iowa region.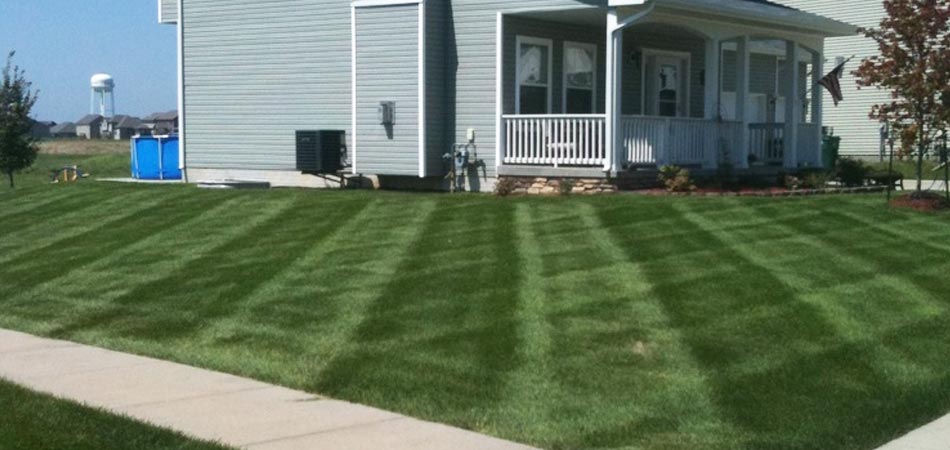 At A+ Lawn & Landscape, we proudly serve the central Iowa region, including Des Moines, West Des Moines, Ankeny, and other surrounding areas. Our 30+ years of experience allow us to give our commercial and residential clients the best service around. Along with our garden center, we provide most lawn care services any property owner will need. Our services include:
Lawn Care
Lawn Maintenance
Irrigation and Sprinklers
Landscape Design and Build
Additional Services
---
Regular Lawn Care Services Include Fertilization, Weed Control, and More
When you sign up for our lawn care services, we provide all the aspects you need for a healthy, lush lawn. The health of your lawn starts with your soil, and we create a custom-blended fertilizer to ensure that your lawn gets the nutrients it needs to foster growth. Our fertilizer is applied in six treatments every 5-7 weeks.
Along with our fertilizer comes our weed control program. With pre-emergent and post-emergent applications, we ensure that your yard stays virtually weed-free! It's important to regularly treat for these pesky weeds, as they will soak up the nutrients from your soil and take them away from your beautiful lawn and landscape plants.
We also include a shrub and tree health treatment, which includes pruning, trimming, insect and disease control, spring and fall fertilization, and mulching. When your landscape plants get this kind of treatment, they are ready for whatever the year may throw at them!
---
Our Lawn Maintenance Services Give Your Property a Sharp & Clean Look
Just like the interior of your home, the exterior of your home also needs ongoing maintenance to thrive. Without regular lawn maintenance, your grass will suffer. That's why we have worked to create a stellar lawn maintenance program that includes:
Mowing
Spring and Fall Yard Cleanups
Mulch or Rock Installation
Leaf Removal
Snow Removal
We never mow your grass more than one-third of the blade to ensure optimal growth and health.
Our mowing services, made up of mowing, edging, string-trimming, and blowing, are offered on a weekly or bi-weekly basis throughout the months of late March or early April all the way through October. We also provide spring and fall yard cleanups to remove any debris that may accumulate on your lawn, blocking essential sunlight from reaching your grass. Our mulching services are provided to protect your landscape beds from soil erosion and weed growth. When fall rolls around, we will remove leaves from your yard, and when snow hits, we will be there to make sure your driveways, walkways, and entryways are safe from the perils of slippery ice and snow.
---
We Design, Install, Repair, and Maintain Irrigation & Sprinkler Systems for the Health of Your Plants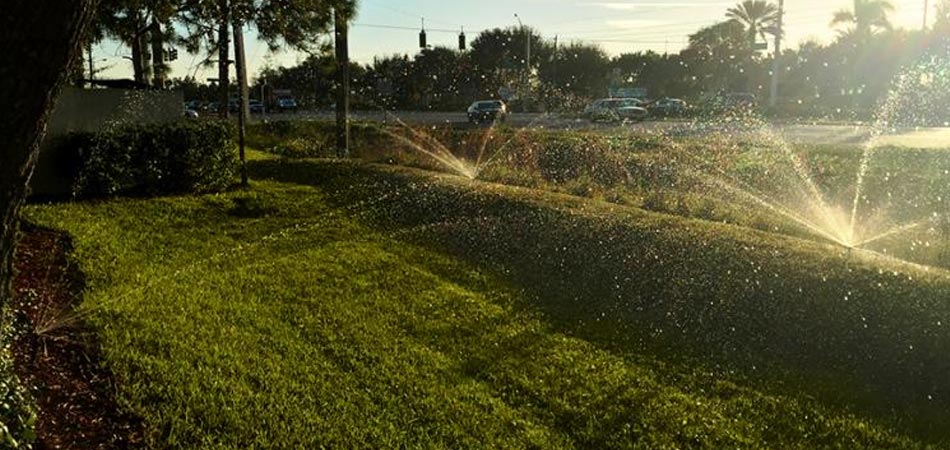 Your lawn and landscape plants need watering on a regular basis and with our professionally designed and installed irrigation systems, we can make sure that happens. Our team will design an irrigation system that gives your lawn the best watering system possible and also uses water effectively to cut down your water bill. We will also repair any broken elements and winterize your system to help it get through those cold winter months.
Your yard should be divided into zones so that each section can receive the proper amount of water.
---
Professional Landscape Design & Build Services Increase Your Curb Appeal & Home Value
With the proper landscape design, you can increase your curb appeal and your home's value! We use state of the art 3-D design software while we collaborate with you on what you want and then work to bring that design to life. We pride ourselves on using local plants as much as possible when we create your landscape beds.
We will also work with you to create the outdoor living space of your dreams. We do various hardscaping projects, including patios and walkways, fire pits and fireplaces, retaining and seating walls, and ponds and other water features. Once your landscaping is complete, we can also help you illuminate your property at night with our beautiful landscape lighting options.
---
Additional Services We Provide Include Holiday Lighting, Outdoor Insect Control, & Many Others
One of the things we love best about what we do is that we can help property owners with virtually all of their outdoor needs. Other services we provide include:
---
We'd love to work with you on creating a yard that you'll love for years to come.
Call us today at (515) 289-2020 to set up a consultation with someone from our professionally trained crew. We can give you all the information you need about creating a beautiful, healthy, vibrant yard!
---
Recent Lawn Care & Landscaping Services Articles
Read more lawn care and landscaping articles on our blog.