High-quality mulch installation services for properties in central Iowa areas such as West Des Moines, Des Moines, and more.
Mulch provides aesthetic benefits as well as other benefits for your landscape plants and soil.
Once your landscape plants are installed, it's important to finish the job with proper ground cover installation. Mulch provides a finished and polished look to your landscaping for aesthetic purposes but also has many other benefits for plants and soil.
We offer high-quality mulch installation services for central Iowa residential and commercial properties throughout Des Moines, Ankeny, West Des Moines, and nearby cities.
---
We'll help you choose the best type of mulch for your property.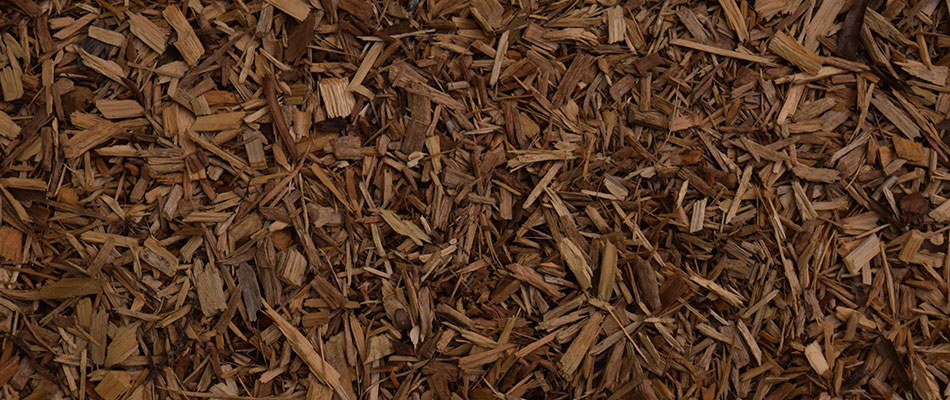 Although it may not seem like it, mulch plays a big part in your property's curb appeal. If the color of your mulch ground covering complements the colors of your plants, you'll increase the curb appeal! Our team can help you choose the best color mulch for your landscape beds. Many of our clients love our hardwood mulch options, including dark brown and natural.
Ask to see our rock ground cover options!
---
Benefits of Installing Mulch in Your Landscaping Beds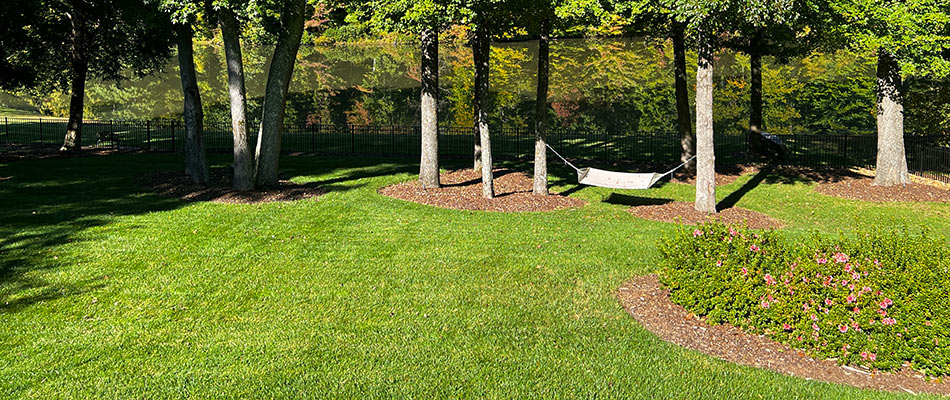 Mulch offers both beneficial and aesthetically pleasing attributes to your landscaping beds. These ground coverings protect your plants, bushes, shrubs, and small trees. Did you know utilizing organic mulch contributes to the overall soil and plant health by providing extra nutrients? Additionally, mulch ground coverings help form a barrier that acts as a form of weed control because it blocks the weeds' access to light or other nutrients they need to grow, stopping them from choking out your landscape plants. Other benefits of mulch include:
Mulch helps to prevent soil from eroding. This is especially important if you have put down fertilizer or weed control treatments. You don't want the soil to wash away in rainwater or snowmelt. A 2-3" layer of mulch will be enough to protect the soil in this case.
Mulch keeps soil and plant roots insulated from extreme temperature changes. In our area of Iowa, we often experience a late frost as we transition from winter to spring, and that insulation will be very important at that time as it can help avoid severe damage to your plants that may have started to come out of winter dormancy.
Mulch retains moisture and prevents it from evaporating. In the summer, the hot sun will quickly evaporate any water. Mulch prevents that from happening because it blocks the sun from reaching the water in the soil, giving your plants time to absorb it.
---
Looking for quality mulch installation services? We provide them throughout central Iowa—call us today!
Our landscape company offers the best quality mulch installation services around. We work with residential and commercial properties throughout central Iowa to install and replenish popular hardwood mulch options. If you are looking for mulch installation, we are just a phone call away. Call our team today at (515) 289-2020 or submit our online form!