A fire pit is a wonderful addition to any outdoor living space. It can provide warmth during those chilly nights, and you can continue to entertain your house guests outside even after the sun has gone down. However, you do want to be aware of several important factors when designing and building a fire pit on your landscape. Local codes and ordinances are different depending on where you're located, and you need to be aware of these before designing your fire pit. In Des Moines, IA, for example, you need to request a burn permit before building a fire pit. Once you've read up on your local codes, you then need to select the appropriate materials to build your fire pit. Your fire pit needs to be comprised of fireproof materials, and they need to properly ventilate heat. And then, if you haven't already done so, you need to decide where your fire pit will be built. When selecting a spot, you need to ensure there is enough space around it to seat guests, and that it's the appropriate distance from your home.
---
1. Check your local codes and ordinances before building your fire pit.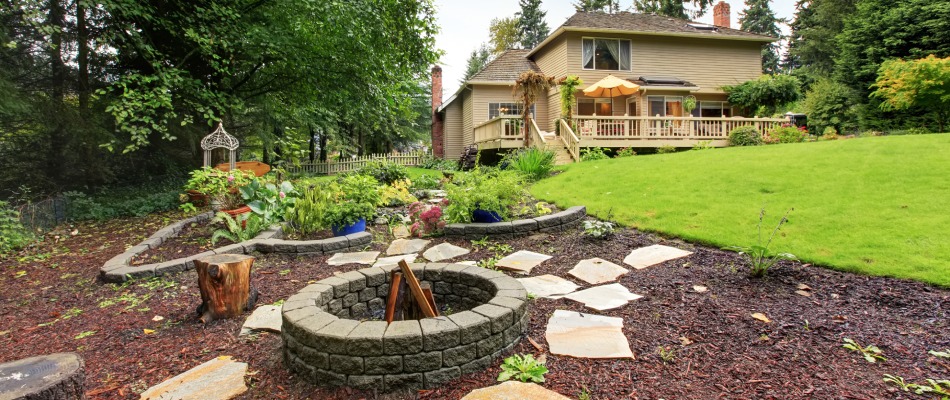 The first thing you want to do before building your fire pit is to check your local codes and ordinances. Every area has different regulations regarding a fire pit, so you want to make sure you're following the guidelines governing your residence. For example, some cities or states require you to obtain a burn permit before you can install a fire pit. There may be restrictions on the size of the fire pit, and some areas require you to build it a specific distance away from your home. Also, be mindful of the regulations concerning what you can burn. You want to make sure you're not potentially burning any hazardous or prohibited materials when using your fire pit.
If you're unsure of whether you need a specific permit or not to build a fire pit, you can always check with your local fire department!
---
2. Design your fire pit using safe materials.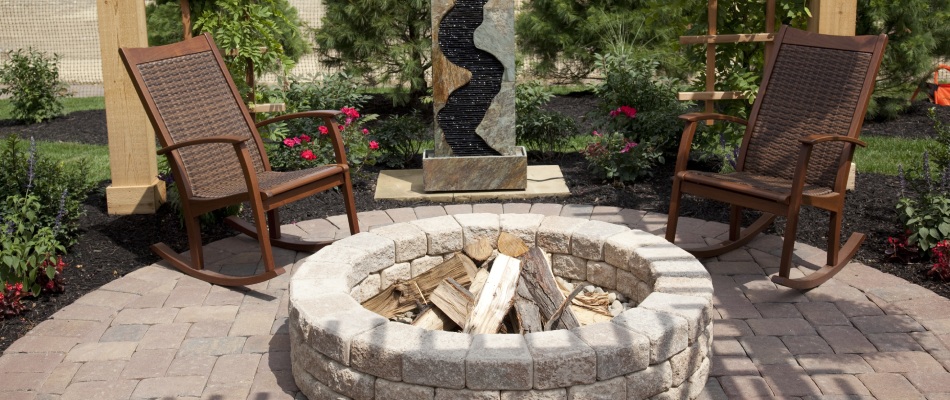 When designing your fire pit, you want to make sure you're choosing safe, fire-resistant materials. You want to avoid using materials that are flammable or non-porous. Non-porous materials, like pea gravel and river rocks, hold water, which makes them bad materials to use because that means your fire pit will trap heat. When heat cannot escape, it increases the chance your fire pit might explode, which is why proper ventilation is necessary. Make sure you select fire-grade materials that can withstand the heat, especially in the inner wall. Masonry blocks, for example, are excellent materials to use when building fire pits due to their ability to withstand higher temperatures and vent out steam.
---
3. Make sure you're choosing a good spot to build your fire pit.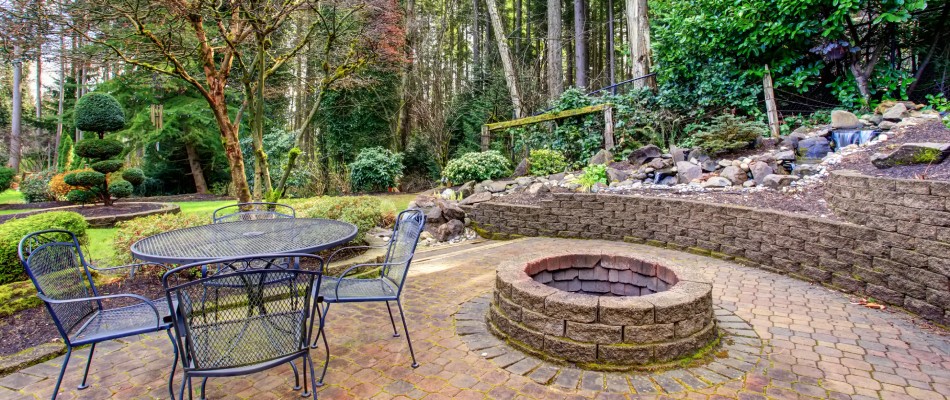 Deciding where to place your fire pit is also a very important factor to consider. Your fire pit needs to be far enough away from your house or other structures like a shed. You want to ensure you're following your local ordinances while also keeping your house safe. Also, avoid building your fire pit under flammable objects like a tree with low-hanging branches. You'll also want to make sure that you leave enough space around your fire pit to fit chairs. That way, you and your guests will be able to comfortably sit around your fire pit and enjoy it.
---
Give us a call today to have a fire pit installed on your property!
At A+ Lawn & Landscape, we will help you design the perfect fire pit for your outdoor living space. We have a variety of safe materials available that you can choose from to design a fire pit that will blend in perfectly with your existing landscape. We service commercial and residential properties in Des Moines, West Des Moines, Ankeny, and surrounding cities in Iowa. Call us today at (515) 289-2020 to schedule our fire pit installation service.