A fire pit is a great addition to any home, especially in the Des Moines, IA area, where we experience chilly spring and fall seasons. Not only are they great additions for your personal use, but they also increase the value of your property. While fire pits alone will increase your property value, there are additional features that you can add to the design that will maximize your ROI. First, you can install a seating wall. A seating wall is a fantastic upgrade as it gives your guests a place to sit and congregate without having to worry about finding seating. Secondly, you can install landscape lighting. Landscape lighting allows you to be outside for longer once the sun goes down and creates a nice ambiance. Finally, you can convert your wood-burning fire pit to a gas-burning one. A gas fire pit is much more convenient, requiring less set-up and cleanup.
---
1. Install a seating wall to create more outdoor seating for your guests.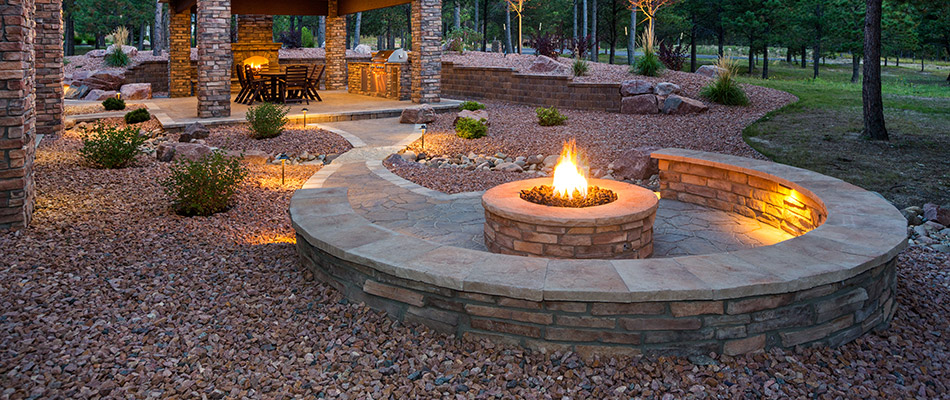 One way to upgrade your fire pit and outdoor space is by installing a seating wall around your fire pit. A seating wall is perfect when hosting parties or other social events because of the built-in seating. Your guests will not need to pull seating from inside or wonder where they can sit because the seats will already be incorporated into your outdoor space. This is also a more permanent solution than investing in outside furniture. A lot of furniture will degrade and need to be replaced more frequently because they're exposed to natural elements, such as getting rained on or being exposed to the sun. A seating wall will do well against the elements, retaining its original look for much longer.
---
2. Install landscape lighting to create ambiance for your outdoor space.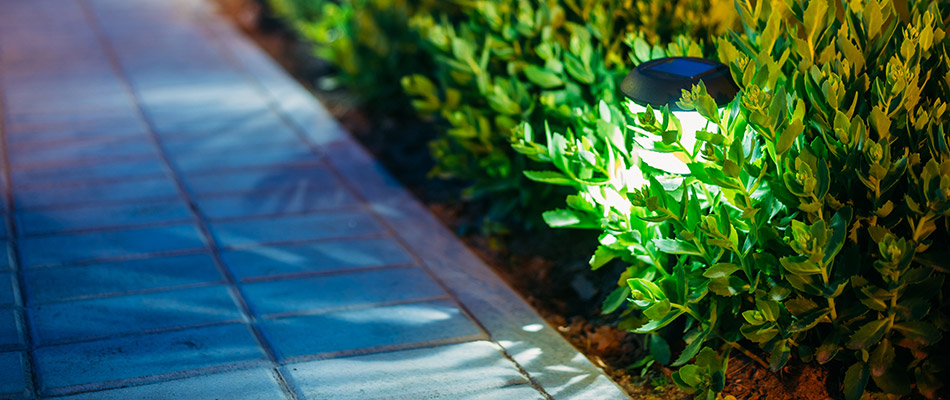 Adding landscape lighting around your fire pit can upgrade your yard's entire aesthetic. Landscape lighting sets the ambiance for the space, making it much more inviting to house guests. There are countless ways you can incorporate landscape lighting to increase your property value. For example, you can use path lighting to light up the path to the fire pit or spotlighting to highlight the fixtures surrounding your fire pit area. In addition to being stylish, it can also be functional. As it gets darker, the lighting can make it easier for you to see each other, so you can continue your conversations outside long after the sun goes down. Landscape lighting is useful since you don't have to rely on the fire pit as the single light source when you're outside with your guests.
---
3. Convert your wood-burning fire pit to gas-burning for more convenience.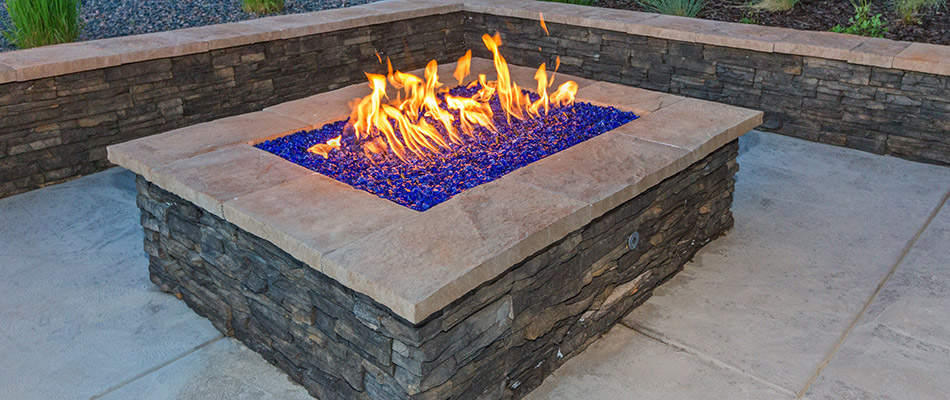 Another great way to upgrade your fire pit is to convert it from wood-burning to gas-burning. Numerous benefits come with a gas fire pit that can increase your property value. For one, gas fire pits are much more convenient to maintain. You don't have to fetch firewood every time you want to start a fire. Instead, you just push a button or turn a knob to get the fire pit started. Gas fire pits are also much easier to keep clean, as you don't have to shovel soot, ash, and wood from time to time. Another benefit of a gas fire pit is its customizable features. Some gas fire pits allow you to choose whether you want a small flame to set the ambiance or a large flame for a show!
Gas fire pits produce fewer carbon emissions than wood-burning fire pits, making them more environmentally friendly!
---
Call us today to install or upgrade your fire pit!
Seating walls, landscape lighting, and gas fire pits are great ways to upgrade your outdoor living space and increase your property value. At A+ Lawn & Landscape, our landscape team can enhance your outdoor space. We service commercial and residential properties in Des Moines, IA, and surrounding areas like West Des Moines and Ankeny. Call us today at (515) 289-2020 to schedule a consultation for your fire pit!