Creating an outdoor space that is functional, attractive—and most importantly amazing—takes planning and experience. At A+ Lawn & Landscape, we specialize in creating fantastic hardscape additions to homes that bring family and friends together to soak up the natural beauty of our region.
But there are some important considerations for homeowners who want something beyond the norm when it comes to creating a beautiful outdoor living area.
Here are the three things you need to have to make a great outdoor space:
---
Custom Patios with Concrete Pavers Create Tailored Looks and Extend Outdoor Living Space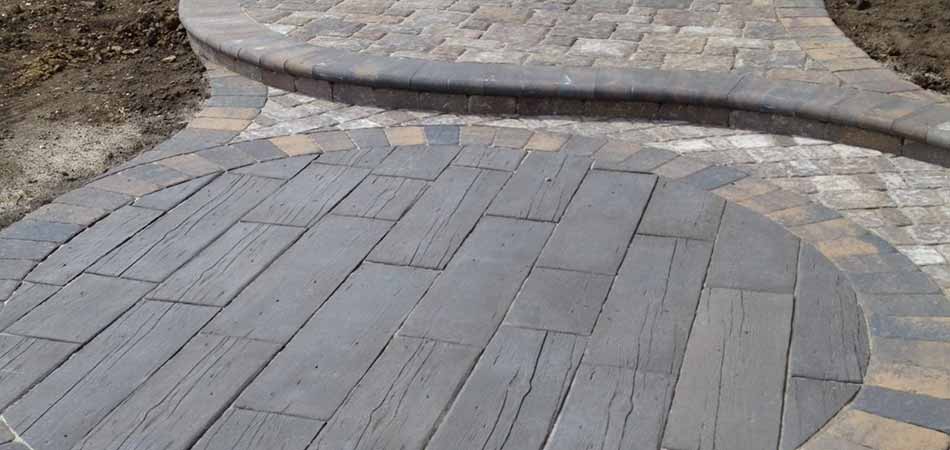 A custom patio built with interlocking concrete pavers makes a statement. The colors and shapes of each paver can be arranged to create tailored designs that lend themselves to your personal style and your home's current design. The sturdy construction creates a level surface to support grills, fire pits, and quality seating—a true extension of your home and outdoor living space!
Proper construction of a custom patio takes experience and a detail-oriented crew. Many DIYers find flaws after the fact that our contractor team could have prevented. Appropriate leveling and compacting are required before pavers can be placed using precise measurements. When done correctly, the outdoor space will offer a peaceful retreat from the norm and a new place to unwind in style.
---
Fire Pits Provide Relaxation with Family & Friends
Another feature of an amazing outdoor space is a custom-built fire pit. Installing a fire pit gives you the chance to relax outside with your family and friends while enjoying the weather. Fire pits are great for almost any time of the year, and also provide comfort and aesthetic appeal. When designing your outdoor space, consider bringing a professionally built fire pit into your outdoor living space.
Our crew designs and builds custom fire pits, fireplaces, and fire rings throughout our service area of central Iowa that includes Des Moines, Ankeny, and West Des Moines.
---
Professional Outdoor Lighting Illuminates Landscaping and Other Property Features Like Driveways and Walkways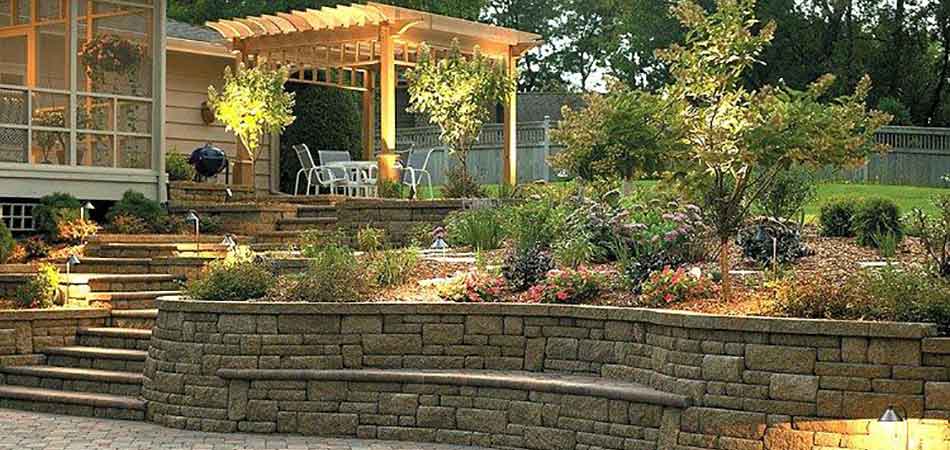 With professional outdoor lighting, powerful LED fixtures can be calibrated to illuminate your property features like walkways, driveways, home, and landscaping. The result is a magical display, firmly planting your property in the amazing outdoor spaces category.
The presence of light also increases security and safety. Many criminal opportunists will simply pass on your home if it is adequately lit. Steps and walkways will also be more visible during the night hours, helping to prevent accidents and injuries.
There are dozens of lighting methods at the disposal of our crew and we enjoy bringing a smile to a homeowner's face when the final result is unveiled.
---
If you want to create an amazing outdoor space, contact us today!
A+ Lawn & Landscape, a leading outdoor space installer in the area, proudly serves a growing list of happy clients throughout the area. We create custom patios with concrete pavers, build gorgeous fire pits, and install a variety of outdoor lighting designs. Call (515) 289-2020 for more information or to book a consultation in Des Moines, West Des Moines, Ankeny, and the surrounding areas.