Halloween isn't the only spooky thing lurking around this fall. Your turf may also be showing some pretty unsightly signs and might need professional lawn care to help it along. Your lawn can fine-tune some problems on its own with enough water and sunlight, but it will still need a boost from lawn care and maintenance services to help it remain nourished and fight off issues like disease or insect infestations. Services like leaf removal, fertilization, weed control, and several others are necessary for your lawn to reach its optimal performance and will help keep spooky grass issues away from your property!
---
1. Lack of Essential Nutrients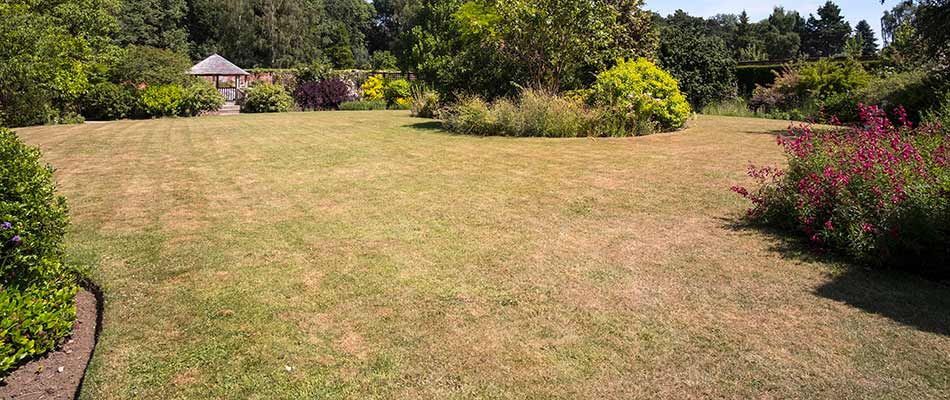 When it comes to caring for your lawn, your grass knows exactly what it needs and will communicate these needs to you using a few different signals. If your turf isn't as green and vibrant as it used to be, it might be trying to tell you that it isn't receiving enough nutrients. The following lawn care and maintenance services will help keep your soil nourished.
Fertilization - This one might be slightly obvious, however, it is worth mentioning because fertilization applications are one of the most important lawn care services that you should schedule for your grass! Professional-grade fertilizer will replenish your lawn with nutrients like nitrogen, phosphorus, and potassium so that it can grow green and healthy.
Leaf Removal - One way you can ensure that your grass remains healthy is by scheduling a leaf removal service every fall. A couple of leaves here and there isn't a big deal, but mounds of leaves can quickly block essential nutrients from reaching your soil. By removing the piles of leaves from your grass before they get too large, you will allow your soil to have access to the nutrients it needs to feed your grass.
Weed Control - Weeds can also be the culprit of an unhealthy lawn, as these plants take vital nutrients away from your grass for as long as they persist in your yard. Weed control treatments will help eliminate the weeds from your turf so that your grass receives all it needs to grow lush, green grass without having to compete with weeds to thrive.
---
2. Insect Infestations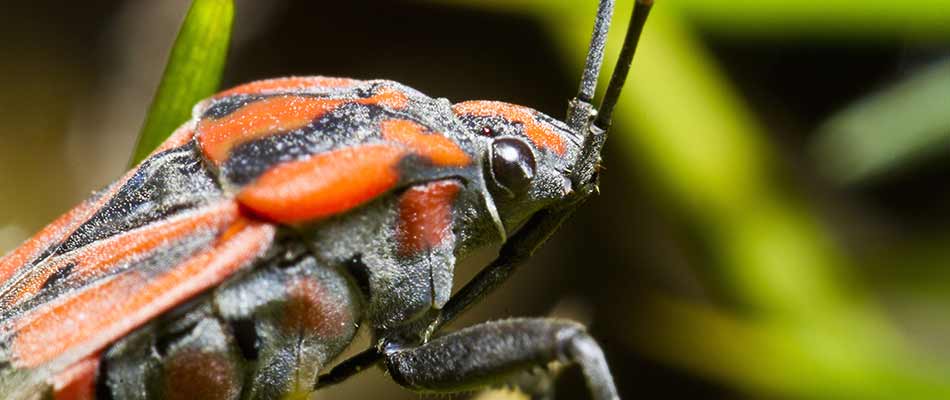 Without the proper lawn services, you are inviting pesky and potentially destructive insects to set up camp in your grass. One way you can avoid an insect infestation is by removing the piles of leaves from your yard. A leaf-free lawn is usually less attractive for pests and will force them to create their breeding grounds elsewhere.
Another simple way to reduce the chances of a potential insect infestation is by adopting the right mowing habits or enrolling in a professional mowing schedule. Keeping your grass from growing tall and messy will deter insects as they search for a secluded spot to hide and reproduce.
You can also schedule preventative insect control to give your lawn added protection against insect infestations.
---
3. Lawn Diseases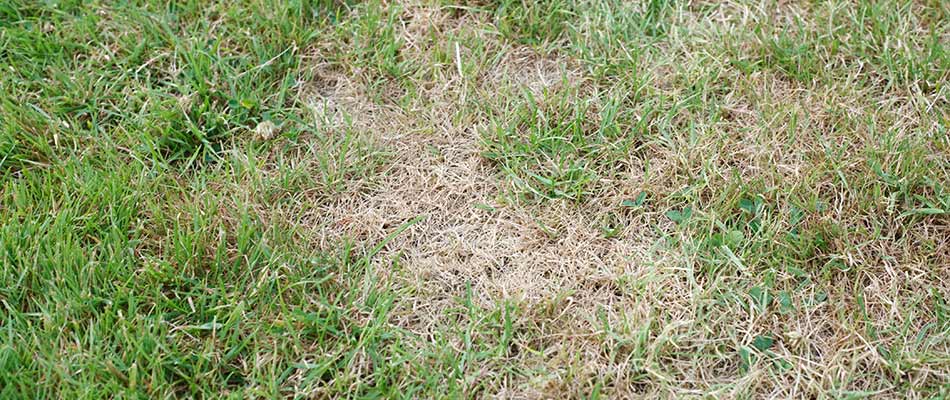 It can be discouraging to find a lawn disease making its way through your grass. Many property owners quickly turn to chemicals to kill the disease. While this solution will get rid of the current problem, it won't get to the root of it. Lawn disease can be healed and avoided through consistent, comprehensive lawn care. A few important services to schedule regularly throughout the year include:
---
Keep your property in pristine condition this fall and year-round with our lawn services!
At A+ Lawn & Landscape, we strive to provide exceptional lawn services in the Des Moines, IA area and in nearby areas like West Des Moines and Ankeny. We do this by offering services like leaf removal, fertilization, weed control, aeration, overseeding, and much more. If you're looking to keep your property in pristine condition this fall and all year long, then give us a call today at (515) 289-2020 to schedule our services!