Our company provides core aeration and overseeding to central Iowa areas such as West Des Moines, Des Moines, Ankeny, and more.
Core aeration pokes tiny holes in your soil so that seeds, air, light, and water can sink further into the soil.
Over time, your soil becomes compacted as people walk across it or machinery is driven over it. This compaction ends up affecting the growth and strength of your grass, which is why core aeration is important. The process involves poking tiny holes in your soil to loosen up the compaction so light, air, and water can pass through. We also overseed after aeration for healthy, strong growth.
We provide core aeration and overseeding services to homes and businesses throughout the central Iowa areas of Ankeny, Des Moines, West Des Moines, and more.
---
What Exactly Is Core Aeration & When It Should Be Done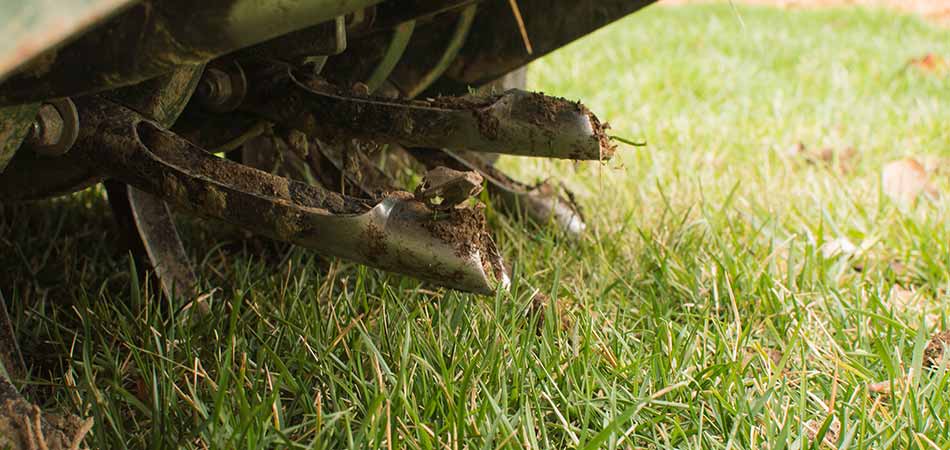 Core aeration is the act of running an aerator machine over your lawn. As the machine runs over the grass, it pokes holes into the soil underneath it. This process helps to alleviate compacted soil, loosening it so that key nutrients can easily reach deeper into the soil and your grass roots can get direct access to those nutrients.
We offer aeration in both the spring and fall. When it should optimally be done depends on the condition of your lawn as well as the type of grass you have, and it should be performed annually.
---
How Overseeding Benefits Your Lawn
When overseeding is paired with aeration, it offers many benefits for your lawn. Overseeding directly after aeration allows for the maximum seed to soil contact and encourages strong, healthy growth in the upcoming season due to higher germination rates. New growth strengthens your lawn and fortifies it against common threats such as lawn disease or insect invasions.
If you have patches in your lawn, overseeding can help restore the area and drive away any weeds that may have taken root there.
---
Why We Pair Aeration with Overseeding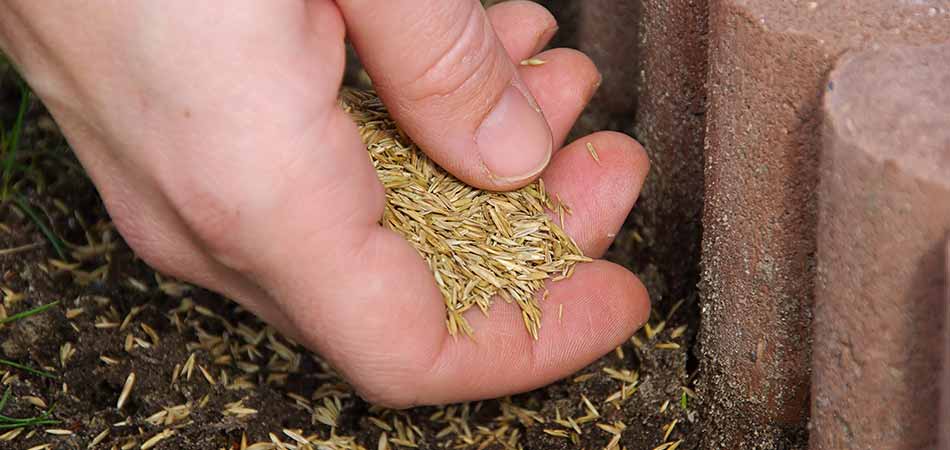 By combining these two services, it's much easier for your lawn to achieve thicker, healthier growth. Pairing aeration with overseeding will directly benefit your lawn in these ways:
Your lawn will become stronger and more likely to fight off weed growth.
The roots will form a healthier base as nutrients are directly allowed to pass through to them.
Core aeration helps remove thatch buildup, which blocks access to nutrients.
---
Looking for core aeration and overseeding services at your central Iowa property? Contact us.
With more than 30 years of experience in the lawn care industry, our company is able to expertly assess your lawn and see what services it may need. Most lawns will benefit from yearly aeration and overseeding services. We offer our lawn care throughout central Iowa to residential and commercial properties in Des Moines, West Des Moines, Ankeny, and many other nearby cities. Contact us today at (515) 289-2020 to learn more about aeration and overseeding. We can send a team member out to your property!