Fall cleanups and leaf removal in West Des Moines, Des Moines, and other areas of central Iowa.
Prepare your lawn and landscaping for winter dormancy with our expert fall yard cleanups.
Fall leaves turn beautiful shades of yellow, orange, and red, putting on a brilliant show for everyone in the central Iowa area. While they are beautiful, once they begin to fall, they can pose a danger to your lawn and landscaping. Letting leaves sit for too long will harm the underlying grass and plants.
We offer fall yard cleanups and leaf removal services for both residential and commercial properties in central Iowa, including areas such as Des Moines, Ankeny, West Des Moines, and many other nearby communities.
---
Why Leaves Must Be Removed from Your Lawn & Landscaping
If you let a thick layer of leaves sit on your lawn and landscape beds, the ramifications can be disastrous. You will end up losing your investment in your grass and plants because that thick layer of leaves can not only harm them, it can even kill them by smothering them and preventing them from absorbing nutrients. Other reasons you must remove leaves include:
Leaves can harbor unwanted pests in your yard. A thick layer of leaves provides a place for spiders and various insects to hide.
Mold can potentially form underneath the leaves. Some mold in the air is natural, but if you have mold underneath your leaves and the spores get kicked up, they can be a health risk to those around it.
The leaves can cause lawn diseases as well. If the leaves don't smother your lawn, they can create the ideal environment for fungal lawn diseases. Without removing the leaves, these diseases can go undetected and spread throughout the lawn, killing it off in a different way. Common lawn diseases include brown patch, snow mold, red thread, and many others.
Our professional team members bring leaf blowers, rakes, and tarps to efficiently remove and dispose of the leaves on your property.
---
When We Perform Fall Cleanups & Leaf Removal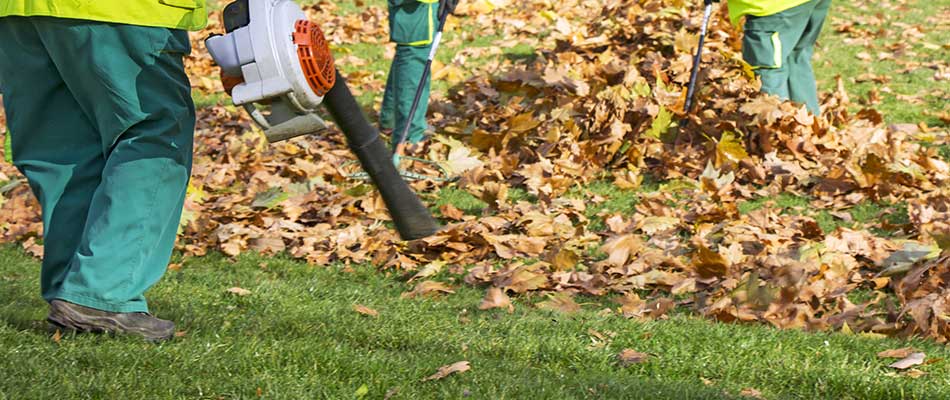 Fall cleanups are performed by the end of November. We generally wait as long as possible to perform your leaf removal services and fall cleanups, as leaf removal is the biggest part of fall cleanups and we aim to avoid the need to perform multiple service visitations.
---
Ready to schedule your comprehensive fall yard cleanup and leaf removal visit? Contact our office today.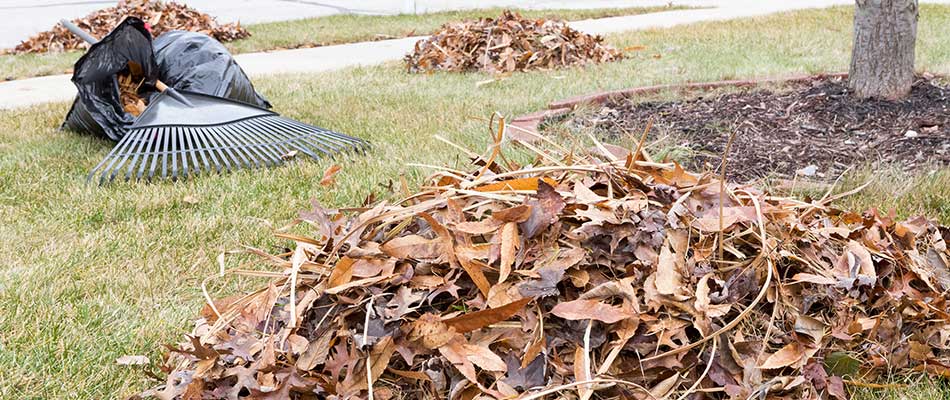 If you need a comprehensive fall yard cleanup and leaf removal services, then our company can help. We offer professional and reliable cleanups throughout central Iowa cities like Des Moines, Ankeny, West Des Moines, and more within the surrounding area. Do not wait to call about scheduling your fall cleanup and leaf removal as our schedules often fill up quickly.
With more than 30 years of lawn care and maintenance experience, we are the best choice for residential and commercial properties. Contact us today at our office at (515) 289-2020 to set up an estimate!