In Central Iowa, we see all kinds of weather during the year, from snowy mornings to blazing summer afternoons.
Through all of that, your lawn and plants are exposed to extreme weather changes as well as other threats like weeds and insects. That's why you need an expert crew like A+ Lawn & Landscape who knows the area and can help you cultivate a lawn that will stay healthy and vibrant all year long.
---
When Your Lawn Should Be Fertilized
Fertilizer helps to fortify your grass and plants while providing the nutrients they need to thrive. Having a regular fertilizer schedule gives your lawn a chance to be as healthy as possible.
It's recommended to have your soil tested in order to determine which nutrients are lacking and then have someone create a fertilizer based off of those results.
During the year, we provide six treatments with custom-blended fertilizer. For optimal health, these treatments should start around early spring and continue every 5-7 weeks through October.
Every lawn is different and requires different blends of nutrients--that's why custom blended fertilizer is essential!
---
Why Weed Control Is Important
One of the biggest threats to your lawn's health is weeds. Weeds are pesky and steal those much-needed nutrients from your grass and plants. By using pre-emergent and post-emergent weed control, we can work to help your lawn stay virtually yard-free.
Weed control treatments should begin in early spring with a pre-emergent treatment to attack the weeds before they start to grow and continue throughout the spring, summer, and early fall through October. We can apply these treatments along with your fertilizer treatments for your convenience and for best lawn health.
---
Proper Irrigation Is Vital to Your Yard's Health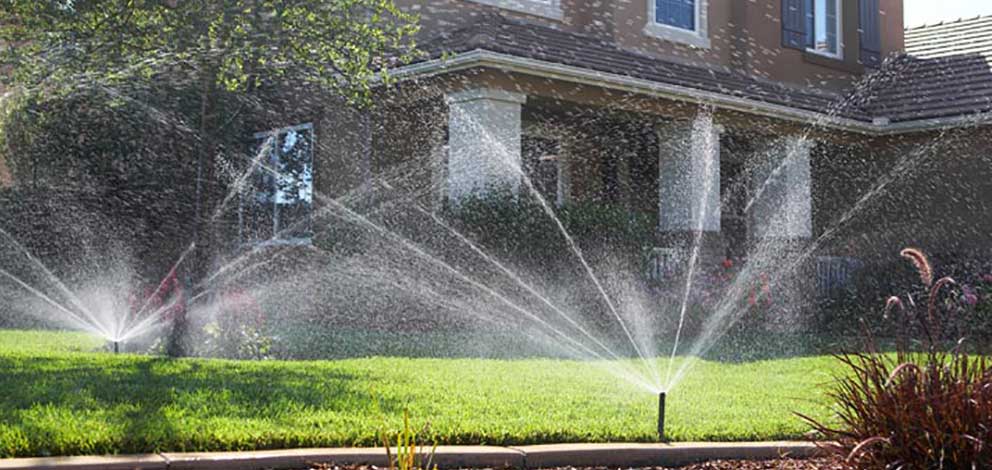 While a lawn does need proper fertilization and weed control to grow, there's another key element it requires: water. But either too much or not enough water can damage your lawn, which means you need a way to ensure your lawn is receiving just the right amount.
Installing an irrigation system can give you a healthy lawn and the peace of mind that comes with knowing your lawn is getting the best treatment possible.
Our licensed irrigation contractors can design a system that will properly water all zones of your lawn. They know which sprinkler heads to use, even in hard to reach areas of your lawn. By installing automatic systems, we also save you time and money.
Putting timers on your irrigation system ensures you don't use too much water and that your lawn is being watered at the right time of day.
---
Performing Regular Pest and Disease Control
Weeds are just one threat to your grass, plants, and trees. Other threats are lurking in your yard as well, including harmful insects and plant diseases. That's why it's vital to perform regular inspections of your plants and grass to make sure no insects or diseases have begun to invade.
Our licensed crew checks for these issues, knows how to recognize them immediately, and can implement a plan to eliminate the threat before it kills off your plants or trees.
---
When to Trim and Prune Plants and Trees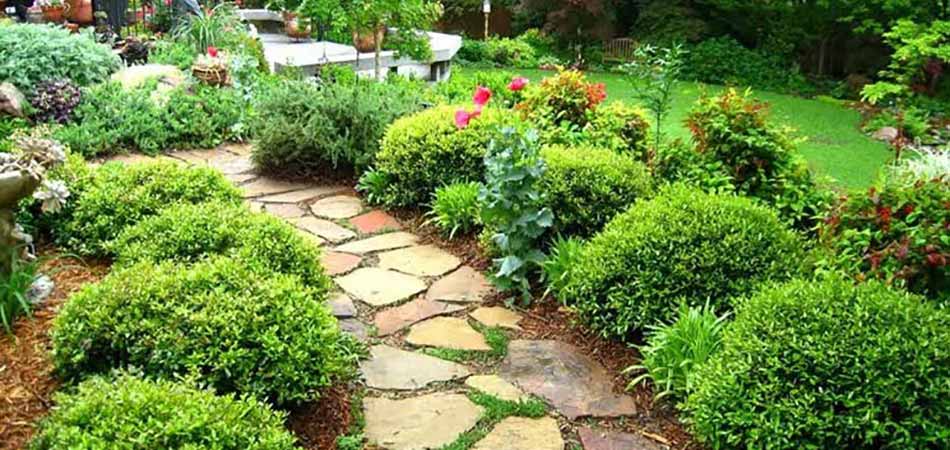 One way to work toward eliminating plant disease and insect infestation is to make sure trees, shrubs, and hedges are regularly trimmed. Trimming should be done routinely for aesthetics so your plants keep the shape you want them to have. This also gives our crew time to inspect plants for any signs of disease.
Pruning should be performed once a year, generally in early spring. By removing dead, dying, or diseased branches, we make sure your plants are ready to grow in the healthiest environment possible.
---
Benefits of Mulch and When to Refresh It
Another way to ensure health for your landscape plants comes in the form of mulch. Mulch completes the look of your planting beds while also providing a way to prevent soil erosion and retain moisture.
Mulch should be refreshed once a year to maintain these benefits. Some of our popular mulches include cedarwood chips, double-ground hardwood, and cypress.
---
Create a Regular Mowing Schedule
It's also important to maintain a mowing schedule that creates optimal health for your grass. By only cutting off a third of the blade's height, we make sure your turf grows in the best way possible. The Central Iowa mowing season generally begins in late March or early April and can go through October.
Services performed during a lawn mowing session include:
Edging
String-Trimming
Blowing
---
Why Your Yard Needs Seasonal Cleanups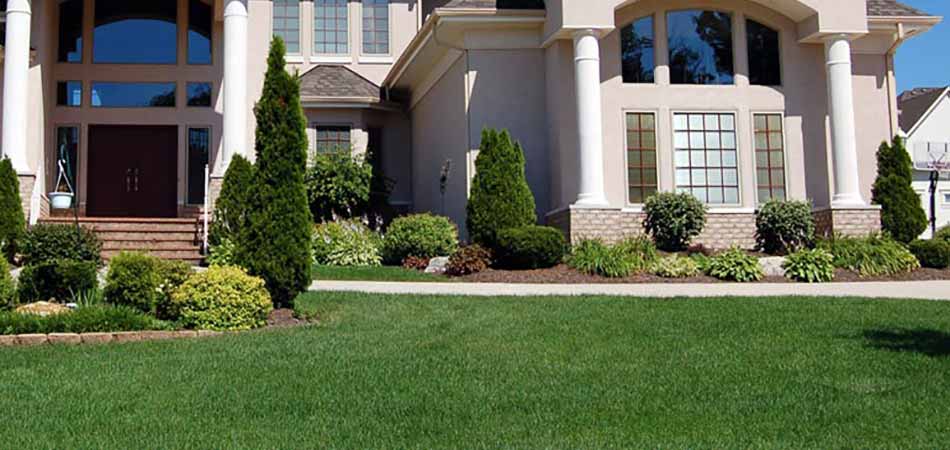 You clean your house during the year--it's important to maintain the exterior as well. By doing spring and fall yard cleanups, you can ensure you're getting rid of yard debris that can provide a home for lawn pests.
During a spring cleanup, any dead branches or leftover leaves from the fall and winter should be removed, as well as raking the landscape beds to get ready for mulching. We also apply a pre-emergent weed control in landscape beds.
A fall cleanup focuses primarily on removing the leaves in your yard. By removing those leaves in a timely manner, we give your lawn a chance to breathe and absorb moisture. If leaves stay too long on the grass, they can block those essential nutrients.
---
Call us today for a quote on how we can help your lawn survive and thrive in 2019!
Our professional, licensed crew will work with you on the best plan for your grass, plants, and trees. Reach us at (515) 289-2020 to get the best lawn care in Des Moines, West Des Moines, Ankeny, and the surrounding Central Iowa areas.