If you are thinking about adding a hardscaping project to your home, then you have many decisions to make, such as what types of hardscaping to add, where to build it, and what materials to use when you do build it. Adding a patio, walkway, or even a driveway is a big choice, and we can help you with these decisions.
At A+ Lawn & Landscape, we often build patios, walkways, and other hardscapes with pavers and flagstone. Learn about these materials and decide which one may be best for your home in central Iowa areas like Des Moines, West Des Moines, Ankeny, and the surrounding cities.
---
Flagstone has an almost infinite lifespan, but costs more upfront.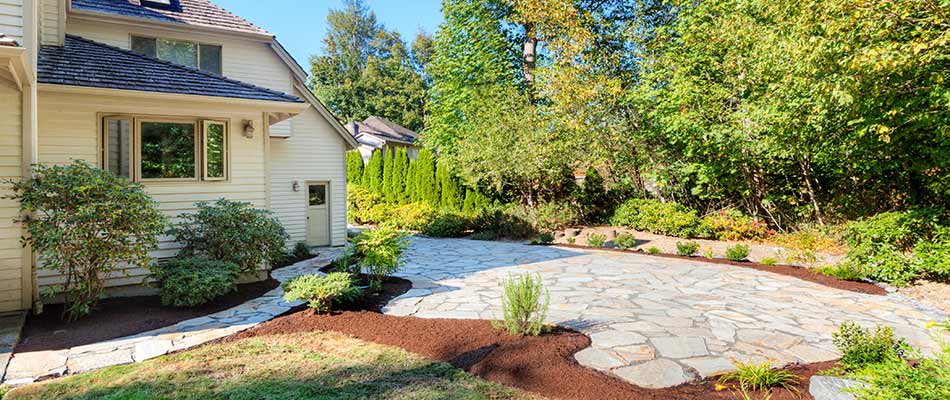 Considering flagstone? It is a beautiful choice, but do keep in mind that it does come with a higher upfront cost. It is harder to install, as the pieces are delivered straight from a quarry and will require shaping by our expert stoneworkers. Due to this, flagstone hardscaping also uses more labor for installation.
The term flagstone is actually inclusive of all types of natural stone, and we can use various types for your property. Since natural stone has an almost infinite lifespan, we do recommend you pick a color that will complement the outside of your home and that you know you will love for years to come. Types of natural stone we work with include:
Limestone
Bluestone
Granite
Fieldstone
Slate
Natural stone will not require as much maintenance as pavers, so if maintenance is a concern for you, you may want to use natural stone.
---
Pavers will offer more design choices and cost less.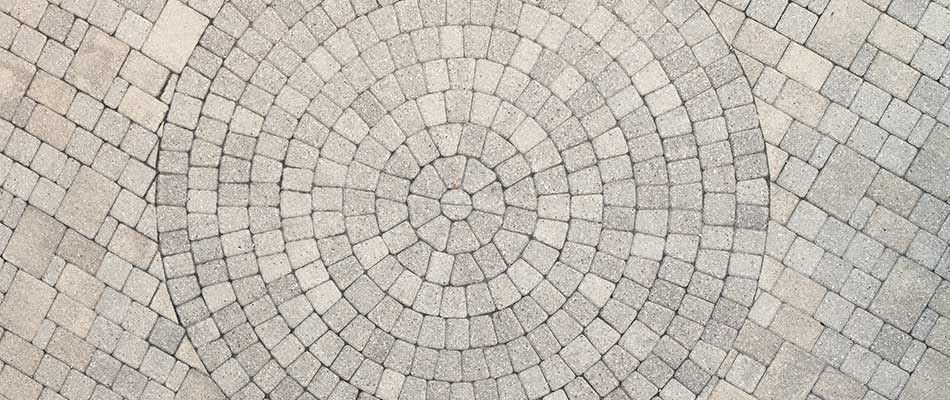 When it comes to pavers, you have many versatile design options that will also cost less than using natural stone. Types of pavers we use are concrete or brick.
Concrete pavers come in many different colors, shapes, and sizes. They can be arranged to form various patterns, too. We use them for large and small patios. These pavers will need to be re-sealed and cleaned periodically, but our hardscape contractors will advise you on the proper schedule for doing that.
Brick pavers offer a classic look and will last for a long while with the proper maintenance. They are made from clay and can break down over time, but it is easy to replace them if they do crack or break. These do cost a bit more than concrete pavers.
For a unique look, you can consider mixing stone and pavers in your patio or walkway.
---
Ready to add a custom patio or walkway to your central Iowa home? Call us.
For more than 30 years, A+ Lawn & Landscape has been central Iowa's leading landscape company. We design and install custom patios and walkways across the area, including West Des Moines, Ankeny, Des Moines, and many more cities. If you need help deciding on whether you should use pavers or stone for your patio or walkway, we are ready to help. Give us a call today at (515) 289-2020 to set up an estimate or submit our online form and we will get back to you shortly.