Snow mold is a lawn disease common in Iowa and it is caused by two types of fungi that live in your soil throughout the year. When the temperatures drop and your lawn gets covered in snow, that's when the disease gets activated. Luckily, it is preventable. Strengthening your lawn through proper lawn care will help your lawn resist snow mold and remain healthy throughout its winter dormancy.
Lawn maintenance services like lawn mowing and debris removal will also help protect your lawn from this disease. Applying preventative treatments in the fall can prevent snow mold so you don't have to welcome spring with a patchy lawn. Learn more about the ways you can protect your turf in Iowa from snow mold.
---
Invest in lawn care services like fertilization, weed control, and more to strengthen your lawn.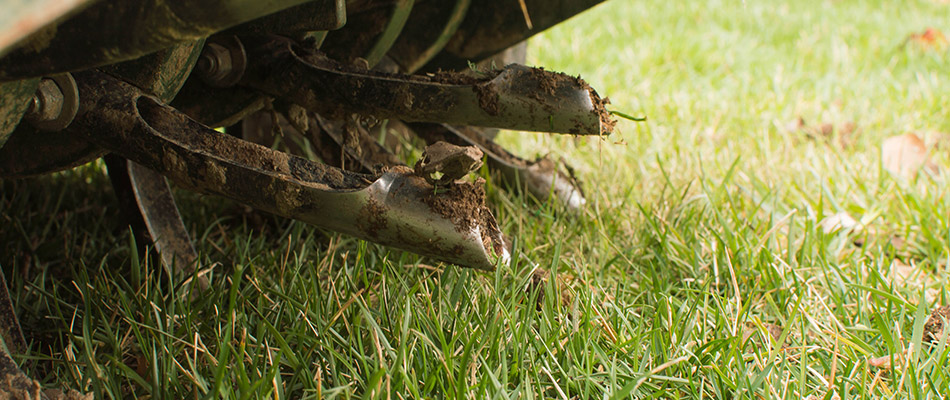 The fungi that cause snow mold remain active in the soil during the warm months, so you need to strengthen your lawn as much as possible. Your turf's best chance at powering through snow mold is if it is healthy. Weak lawns are more susceptible to getting damaged by snow mold. The best way to ensure your grass is in optimal health is by investing in professional lawn care services, such as:
Fertilizer is chalked full of essential nutrients that your lawn needs to grow healthy and strong, including nitrogen, phosphorus, and potassium.
---
Provide ideal conditions for your grass with lawn maintenance services.
Lawn maintenance services can help combat snow mold by keeping your yard in pristine condition. Fall yard cleanups consist of removing debris from your yard, which can prevent your lawn from getting smothered. If parts of your lawn get smothered, it could kill the grass and leave your lawn susceptible to snow mold.
Mowing your lawn consistently in the fall is also a great way to help prevent snow mold from forming in your yard. That's because if your grass grows too tall and then a layer of snow falls on top of it, the grass will trap moisture, which can trigger snow mold.
---
Apply preventative treatments to protect your lawn against snow mold.
While routine lawn care and lawn maintenance practices give your grass strength and access to essential resources, there is still a chance that snow mold could form on your lawn. Go the extra mile for your lawn with a professional preventative treatment during the fall. This will add another layer of protection over your grass so that you can rest easy knowing you won't be surprised in the spring with snow mold.
There are no fungicide treatments that treat snow mold, which is why prevention is so important.
---
Let our pros protect your lawn from snow mold. Call us today!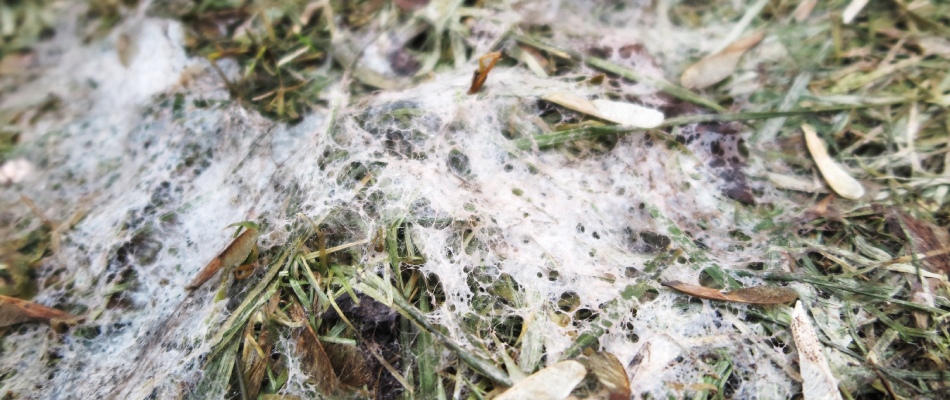 At A+ Lawn & Landscape, we have been protecting and strengthening lawns since 1988, which means we have the experience and skills to keep your turf safe from snow mold. We offer the necessary lawn care, lawn maintenance, and preventative treatments so you won't have to deal with the headache of a snow mold-damaged turf. Our services are available to homes and businesses in Des Moines, West Des Moines, Ankeny, IA and nearby areas. Call us today at (515) 289-2020 to schedule.