There are so many people out there that want a stunning landscape and either don't have any ideas and don't know where to start, or they have some ideas but just don't know how to execute them perfectly. This is what professional landscape designers are for! The right landscape design team should be trained, certified, and experienced in order to create a purposeful design from your ideas.
Professional teams will often use 2D and 3D design renderings to create a realistic design of your project, and you'll get to approve it before the project ever gets started. Whether you are looking to have a patio, retaining wall, waterfall, or any other landscape feature installed on your property in the Des Moines, IA area, a professional team with an eye for design can help bring your dreams to reality and reveal your landscape as the masterpiece that it is.
---
Landscape designers are trained to turn your dream into a reality.
When it comes to your design project, you probably have incredible ideas and passion for how you want the finished product to look. The problem comes in at the execution stage. Even if you have those ideas, it's completely normal to have a little trouble bringing the ends together for the overall project. For this reason, the help and input of an experienced landscape designer can be valuable.
There are many benefits to hiring a professional landscape designer for your project. The main reason is that they are able to purposefully pull together all of your ideas and create a stunning design. A landscape designer will also be highly trained. They have gone through schooling, classes, and specific certifications in order to hone their craft. This means that you can feel confident that they know what they are doing and will be able to successfully turn your dreams into a reality.
---
Many landscape designers offer 2D and 3D designs.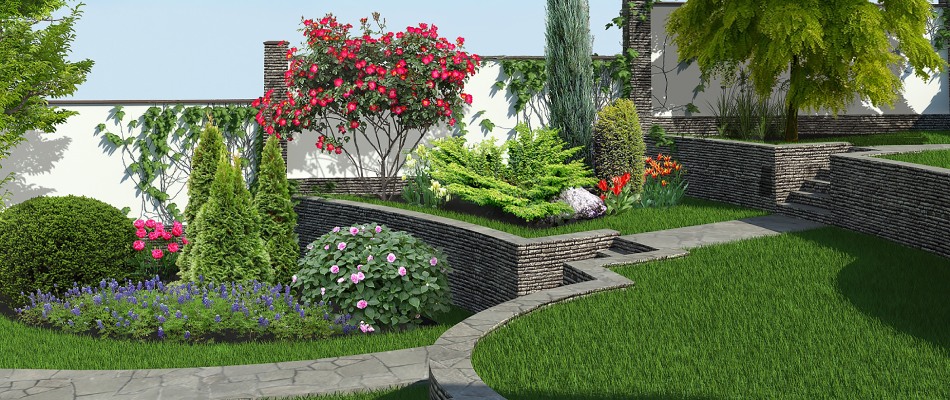 No good landscape design is complete without a 2D or 3D design rendering. 2D and 3D landscape designs are what have the ability to bring the elements in your project to life. These are created to show you how everything in your project will look once it is complete. The beauty is that these designs are formed before your project begins and when executed properly, they make the design phase a realistic experience. When you opt for the right landscape company for your design project, their landscape designers will likely incorporate the use of either 2D or 3D design imagery using specific design rendering software.
Some design renderings can even show you what your property will look like at different times, including at night!
---
Professional landscape designers have been in the business for years and have experience!
As with anything else, there are a few attributes to look for when you choose a landscape design team for your project. For starters, we recommend that you go with a team that has been in business for years and who has extensive experience in their field. They will have learned over the years what works in the landscape design industry and what doesn't. The right team will be able to suggest the best way of executing your dream landscape and will notify you upfront of any future problems that may arise if your visions are not executed properly.
---
Call us today to begin your project with our landscape design team!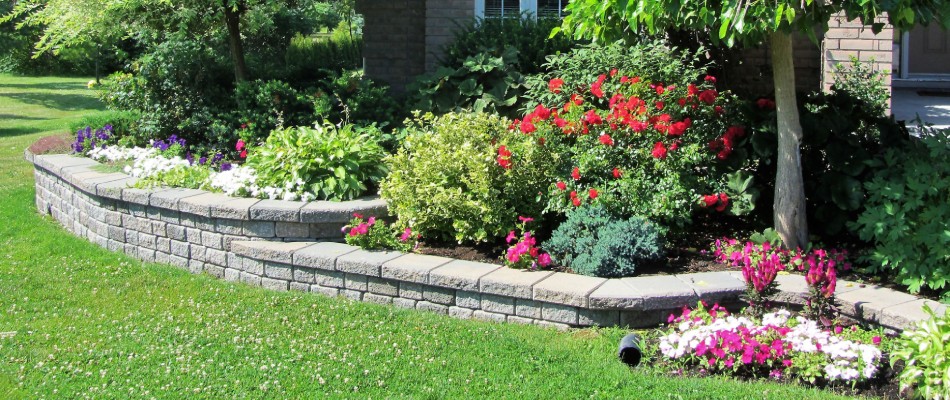 At A+ Lawn & Landscape, we've been designing and building exceptional landscape elements since 1988. We have an experienced landscape design team who can help bring every facet of your outdoor project to life. Our design and build services are available in and around Des Moines, IA, and in nearby areas like West Des Moines and Ankeny. Give us a call today at (515) 289-2020 to begin your project!