We install professional outdoor lighting for customers in Des Moines, West Des Moines, and Ankeny, IA.
Our outdoor lighting highlights the trees, shrubs, walkways, and driveway on your property while adding a layer of security.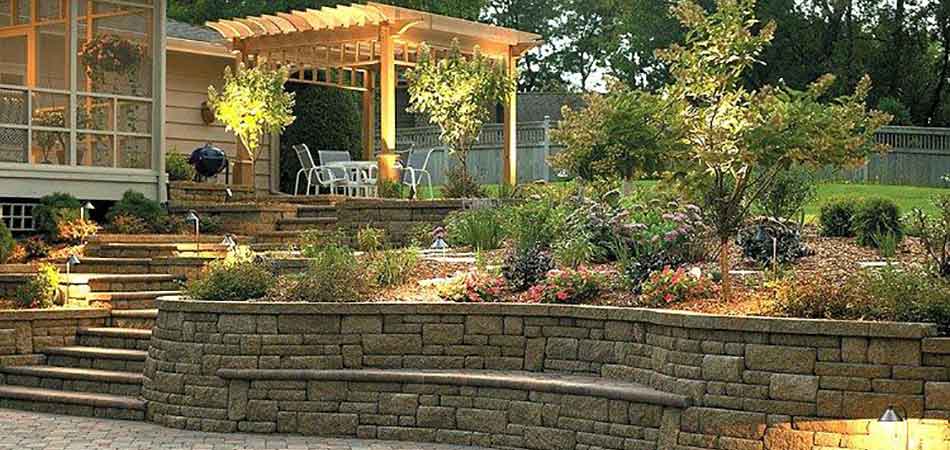 Whether your home is a place for quiet reflection and relaxation or a spot to gather with family and friends, the beauty of your home deserves to be illuminated day and night. By utilizing professional lighting of trees, shrubs, walkways, driveways and other areas on your property, you can proudly display the highlights of your home while also adding an extra layer of security to otherwise darkened portions of your property.
Customers all across the communities of Des Moines, West Des Moines, Ankeny, and other surrounding areas in Central IA can take advantage of how the professional outdoor lighting we install can enhance the beauty and value of their home for years to come.
---
Various Reasons for Installing Outdoor Lighting
Installing outdoor lighting is typically done for various reasons that include aesthetic and practical considerations such as:
Highlighting shrubs, landscape beds, ponds, or a favorite tree
Creating a clear, safe path on walkways and driveways
Providing a well-lit entranceway with both functional and stylish fixtures that accent the unique décor of your home
Adding value to your home, while also saving money with highly efficient LED bulbs
---
Spotlighting, Uplighting, & Other Lighting Techniques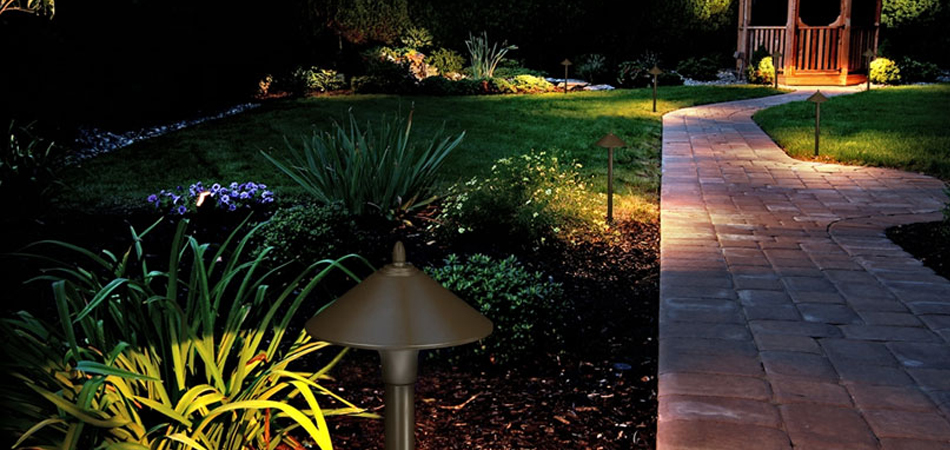 In order to best illuminate your property, we utilize techniques that include:
Spotlighting – This showcases your favorite areas of your home with fixtures that will create eye-catching scenes throughout your property
Down Lighting – this creates light in your landscaping that is angled down. When a light is placed above an object, the results seem more like natural light. This is a great option for lighting up outdoor living spaces.
Path Lighting – a lit pathway provides a practical safety feature and illuminates your hardscaping at night
Uplighting – show off a tree's natural beauty and shape with lighting that works from the ground up
Our experts can both install and repair your outdoor lighting system.
---
Proper Outdoor Lighting Deters Trespassers & Helps Prevent Trips & Falls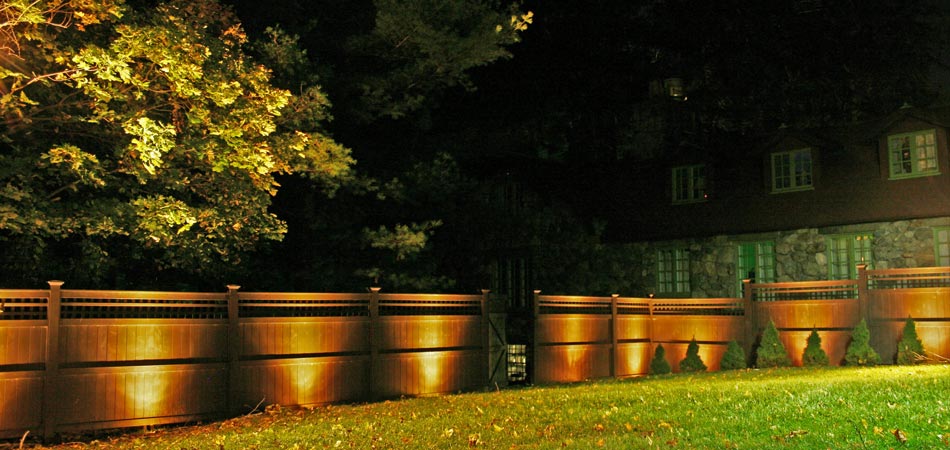 A well-lit home provides extra safety and security, as proper outdoor lighting can help illuminate pathways. Floodlights and lighting around entryways provide a deterrent against trespassers. Sufficient lighting also helps prevent the hazard of tripping for homeowners, family members, and friends. Keep yourself and your guests safe from otherwise avoidable trips and falls by giving your property adequate lighting.
Modern LED bulbs provide energy-efficient lighting, are easy to maintain, and have a much longer lifespan than more traditional lighting options.
---
Call us for an estimate on outdoor lighting for your property!
You likely have a picture in your head of what you want your home to look like. Or, perhaps you are looking for fresh ideas that will rejuvenate your property. Whatever your outdoor lighting goals may be, the professionals at A+ Lawn & Landscape are ready to take your dreams and bring them to life by installing outdoor illumination that includes spotlighting, down lighting, path lighting, uplighting, and other techniques.
To get started, simply reach out to one of our experts at (515) 289-2020 and we will answer your questions and provide you with an estimate. We proudly serve Des Moines, West Des Moines, and Ankeny, IA.
---
Recent Outdoor Lighting Articles
Read more outdoor lighting articles on our blog.