Seasonal cleanups, typically performed in spring and fall, can benefit your residential or commercial property in numerous ways including appearance, plant health, and more.
Here are some ways a cleanup can help your central Iowa yard in places such as Des Moines, West Des Moines, Ankeny, and the surrounding areas.
---
Clearing Debris from Your Lawn Allows Plants to Breathe, Get Light & Water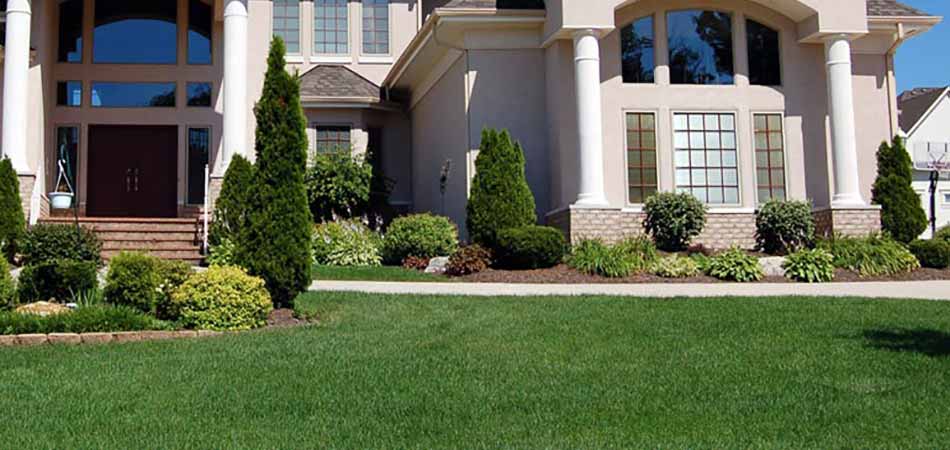 When leaves and other debris are left to sit on top of your grass, it means that your lawn does not have enough of an opportunity to get the nutrients it needs to grow correctly. It takes a lot of time and money invested to get your lawn looking lush, full, and green. You don't want to lose that investment by letting yard debris stay put and choke out the grass underneath it.
Removing that debris gives the lawn a chance to breathe and absorb the proper amount of light and water it needs.
---
Leaf Removal Is the Most Vital Part of Fall Cleanups
Removing leaves from your yard is important for a number of reasons. When leaves stay on your yard, they can accumulate and create a haven for yard pests. Those leaves can also end up blocking light, air, and water from reaching the soil below. When this happens, it can kill the grass underneath.
Fall cleanups should be done sometime before the end of November to ensure all the leaves have been removed from your yard before winter weather hits.
---
Spring Cleanups Involve Yard Debris Removal, Landscape Bed Raking, Pre-Emergent Weed Control, & More
Tasks involved in a spring cleanup are numerous, as it's important to get your yard prepared for the coming seasons of spring and summer.
During spring cleanups, yard debris removal is vital. As snow and ice fall in the winter, they bring down tree branches, twigs, and leaves. Once the snow melts away, your yard is left littered with that debris.
Landscape bed raking is also done at this time. Removing excess leaves from landscape beds ensures that they are ready for mulch and rock installation. Mulch should be replenished annually in the spring, so this is the perfect time to get the beds prepared.
A treatment of pre-emergent weed control is also applied to control weed growth before it starts.
---
Snow Removal Services Ensure Your Property Is Safe for Family, Friends, or Customers
Once winter weather begins, there are other cleanup tasks that must be performed. In order to ensure your home or business property is safe, snow needs to be removed from driveways, sidewalks, entryways, and more. At A+ Lawn & Landscape, we can remove snow from small residential areas and large commercial areas to make sure everyone who visits your property—family, friends, customers, and more—is safe from wintry hazards.
We also provide ice melt delivery for both homes and businesses to help manage icy surfaces.
---
Keeping your property maintained throughout the seasons is a big undertaking. Call us to help!
At A+ Lawn & Landscape, we have more than 25 years of experience with yard cleanups, snow removal, and more. Give us a call today at (515) 289-2020 to set up a consultation on how we can help you manage the maintenance of your residential or commercial property located in Des Moines, West Des Moines, Ankeny, and nearby central Iowa areas.