There are many options for homeowners looking for gardening supplies, seeds, plants, and soil. Large box stores have taken over a huge portion of the market, which has hurt local businesses and left many home gardeners disappointed with wilted plants and mass-produced products.
There are many solid reasons why you should shop at a local garden center, including knowledgeable staff, locally grown plants, and a larger selection of native plants. The added bonus is that by patronizing a local garden center, you are supporting a locally owned and operated business.
---
Knowledgeable Garden Center Staff Is Ready for Questions & to Offer Advice
One primary difference between big box stores and local garden centers is the staff. Many of the big corporate chains have employees who work in multiple departments, or simply fill whatever positions are available. Sure, you may find a great employee with real gardening knowledge at a national chain, but nothing compares to a dedicated local garden center staff member.
For example, the staff at our Des Moines area garden center know the region, climate, and local growing conditions and have experience with planting and growing. We are available for questions and actually love what we do! You simply can't find that level of service at a chain. Come pay us a visit!
Whether it's advice regarding what will grow best in your beds, how large a plant will mature to, and what type of pruning is best—we have experience and the know-how to help you.
---
Locally Grown Plants Are Healthier & Accustomed to Our Central Iowa Climate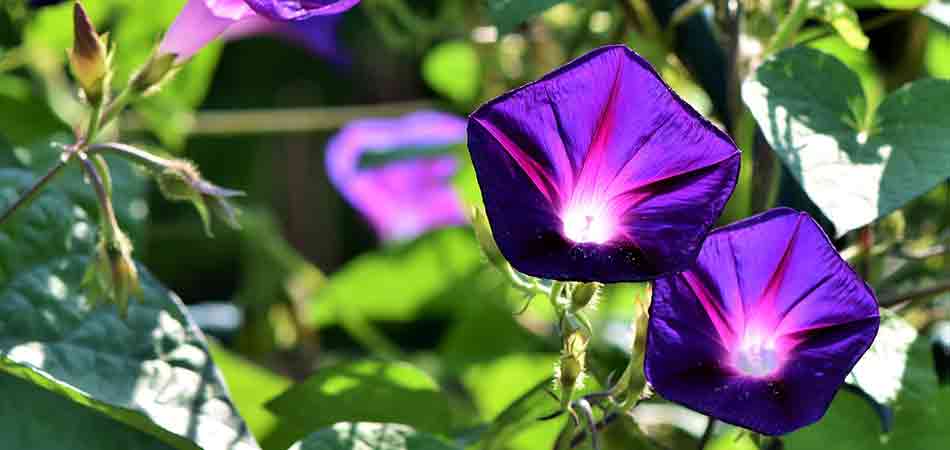 Buyers at big chains spend countless hours finding the cheapest nurseries to stock their shelves. The result is usually longer shipping times where plants spend hours on trucks being jostled around and potentially damaged. Some plants become distressed and switch into "drought" survival mode due to lack of water. The problem can lead to plants that die no matter how well fed and watered they are when planted.
At our garden center, for example, plants are supplied from all over central Iowa, which means they are locally sourced. They have already been properly nurtured and have grown accustomed to our regional climate. You not only support local nurseries when you buy with us, but you have a better chance of bringing home a healthy plant!
---
Local Garden Centers Offer Larger Selection of Native Plants
Another big plus of shopping at a locally owned and operated garden center is the selection of native plants. Many gardeners and homeowners alike have become fond of using native plants. These plants have evolved to thrive in our beautiful regional climate conditions. They can often withstand brutally cold winters and warm, humid summers. Many of them winterize themselves to survive until spring when they blossom and rejuvenate naturally. Shopping locally means you are supporting fellow Iowans who share the same passion for keeping a beautiful garden as you do!
At our garden center, our experts know exactly which native plants will work best for you, and are happy to offer advice.
---
Call today for information or pay a visit to our garden center.
Call (515) 289-2020 today for more information about our garden center and how it can benefit you in Des Moines, West Des Moines, Ankeny, and the surrounding areas. We are located at 6084 NE 22nd St in Des Moines, IA!