With spring here and winter now in the rearview mirror, it's time to start up your sprinkler system again to water your grass and plants. But don't do it yourself! Hire a professional irrigation company to handle the startup process for you. Getting a company to do it is much easier and comes with a slew of benefits.
For starters, irrigation professionals know exactly what to look out for when starting your sprinkler system, so they'll be able to identify and address any problems. They'll also perform the mandatory backflow test that's required in Iowa when starting your system back up. Keep reading to learn why you should hire a professional irrigation company for an irrigation startup service!
---
Irrigation companies will identify and fix any issues before they escalate.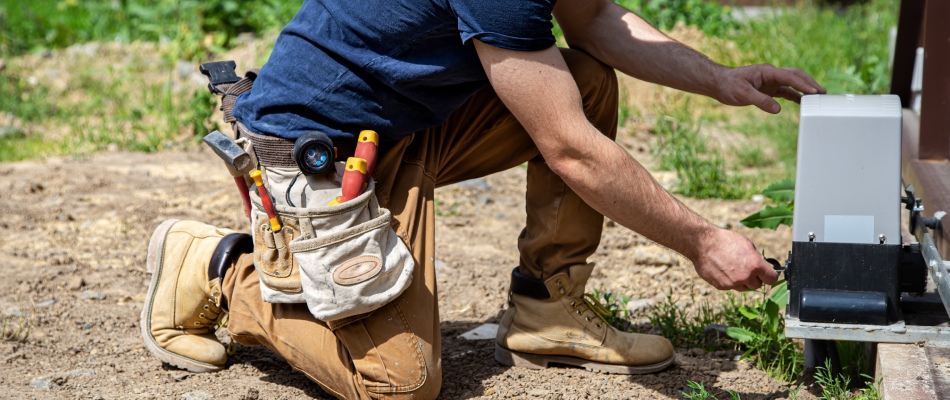 One major reason to hire professionals to start your irrigation system this spring is that they are adept at spotting any potential issues. Naturally, sprinkler systems will wear down and need repairs, but an irrigation company can pinpoint any problem areas when starting up your sprinkler system again. They'll check for things like leaks, malfunctioning sprinkler heads, and broken rain sensors. They can then address issues like these before they balloon into larger, more expensive problems down the line, which can ultimately save you money in the long run.
---
Irrigation companies will perform repairs on-site to ensure problems are addressed immediately.
Sometimes when a startup service is underway, other issues may pop up and need to be addressed before you can use your sprinkler system again. This is another reason to consider hiring an irrigation professional to take care of the startup service for you. They can spot and work on any issues that require fixing while they are on your property. No need to wait for someone to become available and deprive your grass and plants of water while you wait for them to visit your property. The irrigation company will be able to handle most repairs during the startup service visit. It's an incredible time-saver that means you can start using your system as soon as possible.
---
Irrigation companies will perform the mandatory backflow test for you.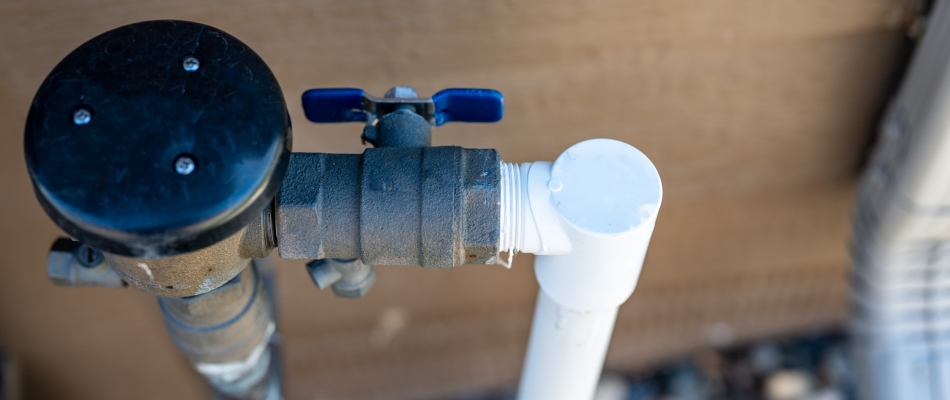 An irrigation company will not only spot check and fix any issues with your irrigation system at the time of the startup service, but they will also take care of the mandatory backflow test—something that's required in the state of Iowa. The backflow test ensures that there are not any contaminants present in your water supply by ensuring your backflow prevention device is working properly. They will also handle the tedious paperwork for you, meaning you can just sit back and relax while the whole process is taken care of by the experts.
In Iowa, you should schedule an irrigation startup service between April and June after your grass emerges from winter dormancy.
---
Need to start your irrigation system up again? Call us today to schedule our irrigation startup service!
There is no need to handle the irrigation startup process yourself. Save yourself some time and hire an irrigation company to start it for you instead. At A+ Lawn & Landscape, we will conduct a thorough inspection of your system to ensure everything is working properly, and we will even fix any problems that we find during the startup process. We service commercial and residential properties in Des Moines, IA, and nearby cities like West Des Moines and Ankeny. Don't keep your plants waiting for water! Call us today at (515) 289-2020 to schedule our irrigation startup service! We look forward to working with you to ensure that your system is up and running after the winter season has ended!