As spring brings sunshine and good weather, many homeowners here in Des Moines and surrounding areas are ready to turn their sprinkler systems back on for the year. Some may feel that a spring start-up is a waste of money, but the truth is that it is essential for maintaining a fully-functional irrigation system.
If you are considering a spring start-up for your irrigation system, trust our professionals at A+ Lawn & Landscape. We have the training and tools to keep your irrigation system in peak condition.
---
What Happens to Your Irrigation System in Winter?
Irrigation systems are the most susceptible to damage in the winter. Even if you winterize your irrigation system in the fall, any water left in the pipes can freeze and expand, causing the pipes of your irrigation system to burst or crack.
In addition to water left in your pipes after the winterization process, sediment from leaves and dirt can build up and create blockages, which prevent your irrigation system from working properly. In both cases, this can lead to cracks that result in high water bills and lawn damage.
---
What a Spring Startup Will Do for Your Irrigation System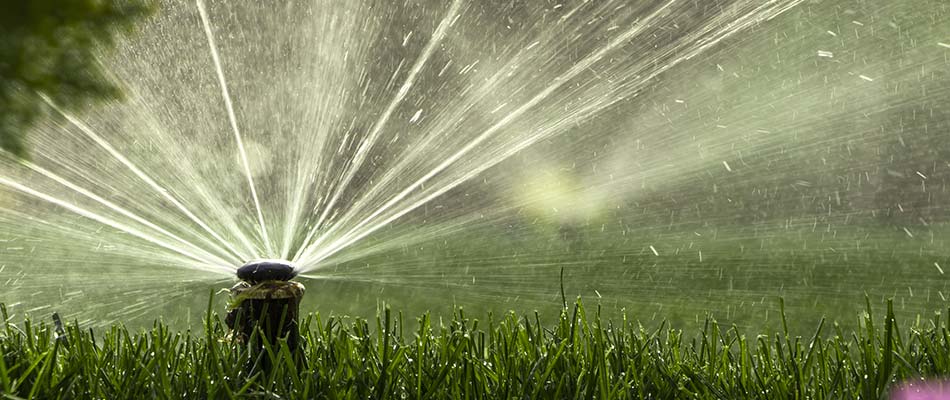 Once you are ready to use your irrigation system again, it is time to contact us for a start-up appointment. A spring start-up will get your irrigation system ready to keep your yard hydrated and looking its best all summer.
Our team will perform several tests and cleaning services during your spring start-up service to help maintain your sprinklers. First, we'll close all drain valves attached to the irrigation system to fill all the main lines and check for leaks.
After checking the main lines, we'll review each zone of your irrigation system and check the lateral lines for leaks. After making sure there are no leaks in any of your lateral lines, we'll adjust all the sprinkler heads to ensure proper orientation and optimal lawn coverage.
The final step is to adjust your rain sensor and program your controller for the proper seasonal settings. Our irrigation specialists will make sure your sprinkler system is ready to go for the rest of the year. We are always happy to answer questions or provide additional help if you need it between your spring start-up and winterization appointments.
---
Backflow Testing
Did you know that you are required by law to have a backflow test done on your irrigation system every year? The test must also be completed by a certified city-approved contactor. While that may seem like a lot of red tape for an irrigation system, if there is a backflow on your system, contaminated water can reenter the water supply, presenting a risk to you, your family, and the community.
Our team here at A+ Lawn & Landscape, is certified to perform backflow testing in the Des Moines area and can help you meet local regulations. In addition to the other services provided during your spring start-up, we perform the backflow test. During this testing, we will examine each of your backflow prevention devices and make sure they are working properly.
---
Ready to Get Your Irrigation System Ready for Spring?
Irrigation system start-ups are not a waste of money, they can save you on costly repairs down the road when done by a professional. Spring start-up can prepare your irrigation system to work flawlessly all season and ensure it poses no risk to your yard or water supply.
Count on our team at A+ Lawn & Landscape for quality irrigation services in Des Moines or the surrounding area. Call (515) 289-2020 to book an appointment for spring start-up today!