It's true that most plants go into dormancy throughout the winter, but for anyone who wants to continue enjoying beautiful color in their landscape beds, winter plants can bring a ray of hope! There are many plants that can withstand cold temperatures and will thrive in the winter season. Here in Iowa, our snowy season is the perfect time to consider installing plants like winterberry, Christmas rose, witch hazel, and snowdrop. These 4 plants will liven up your landscape with a burst of natural color.
---
1. Winterberry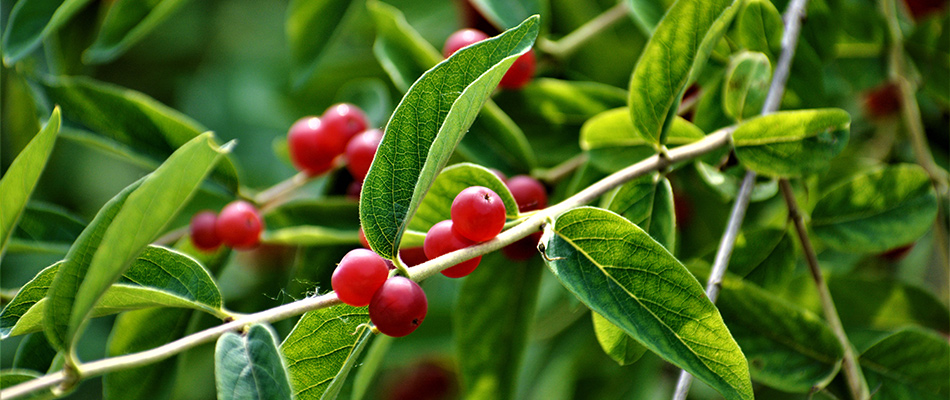 Winterberry is a plant that begins shedding its leaves throughout the fall season and starts blooming dark green leaves and bright red fruit in the winter. The fruit that these plants produce also attracts beautiful birds! Winterberry bears a resemblance to mistletoe, making it perfect for the holiday season. This plant variety is able to grow anywhere from 15 to 20 feet tall with adequate care. They require full sun to partial shade to thrive. Winterberry is one of a kind, and its beautiful festive colors are what make it the perfect addition to any landscape throughout the winter season.
---
2. Christmas Rose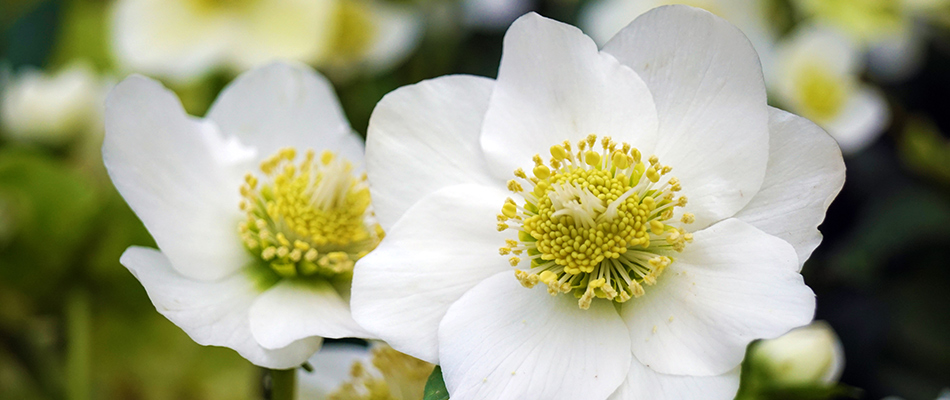 Christmas rose is a perennial plant that is able to grow tall and strong with proper care. These plants grow vibrant, dark green leaves and bloom bright, white flowers. They thrive in our winter climate because they are able to grow upwards of 18 inches tall in the shade and in very cold conditions. Their roots grow deep into the soil, so as long as these flowers are well planted, they will canvas your landscape with beautiful color and exquisite curb appeal all throughout the winter.
---
3. Witch Hazel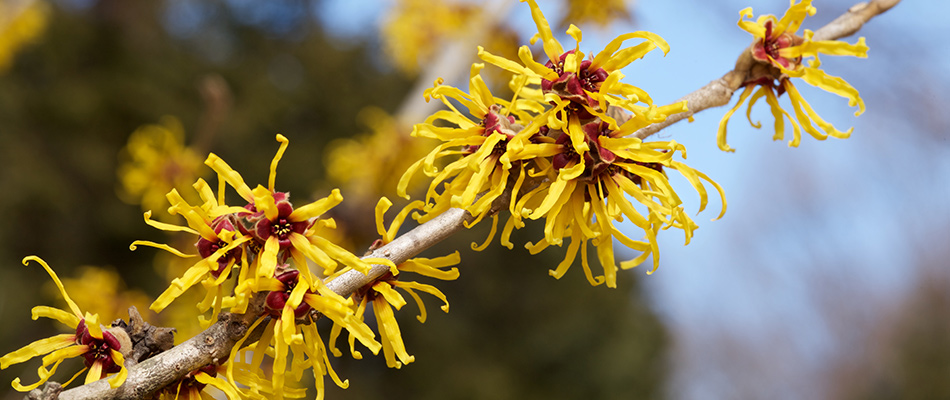 If you are looking to add a joyful pop of color to your landscape in the winter season, then witch hazel flowers will be a great addition to your property. These plants bloom primarily yellow foliage, but the base of each set of its flowers is reddish-orange in color. Witch hazel is great for installing in areas around your property where you would prefer larger plants to grow. They are known for how they spread out and can easily grow up to 30 inches high. These flowers bloom in freezing temperatures and in partial shade to full sun. They are a classic plant species here in the north.
---
4. Snowdrop Flowers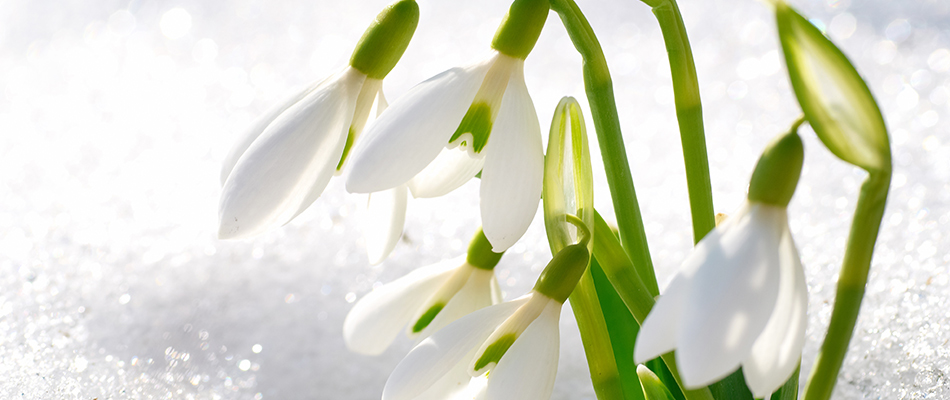 Snowdrop flowers are quaint, dainty plants that require very little maintenance to thrive throughout the winter season. These plants will grow even as snow covers the ground. They grow bright green stalks and each flower blooms 3 white, snow-like bulbs. They have a natural drooping appearance but are a beautiful addition to any landscape. As a bonus, snowdrop flowers are a natural deterrent for wildlife like deer and other pesky animals, as they are toxic to consume for both animals and humans. They gradually propagate on their own and are the perfect way to canvas your landscape beds this winter season.
Need more ideas? Our garden center has a variety of plants to choose from!
---
Give your landscape added color this winter season with our plantings service!
Most of us consider adding annuals in the spring or fall, but it is also possible to add color to your landscape in the winter season through the use of beautiful winter plants. Our team installs plantings that are right for each season and will help you select the ones that can thrive in your landscape this winter. We serve residential and commercial properties in and around Des Moines, IA, including West Des Moines and Ankeny. Give us a call today at (515) 289-2020 to schedule our professional plantings service!