Adding a new landscape project can be an exciting time for any property owner, but once you start meeting with the designers and contractors, you may wonder what they are talking about when they start throwing out terms such as hardscaping and softscaping. These terms are used frequently in the landscape industry, but for those who do not often work in the arena, they may not know what they mean.
Learn here what landscapes, hardscapes, and softscapes mean and decide which features you may want to add to your residential or commercial property in West Des Moines, Des Moines, Ankeny, and nearby cities in central Iowa.
---
Hardscapes: Patios, Fire Pits, Outdoor Lighting, & More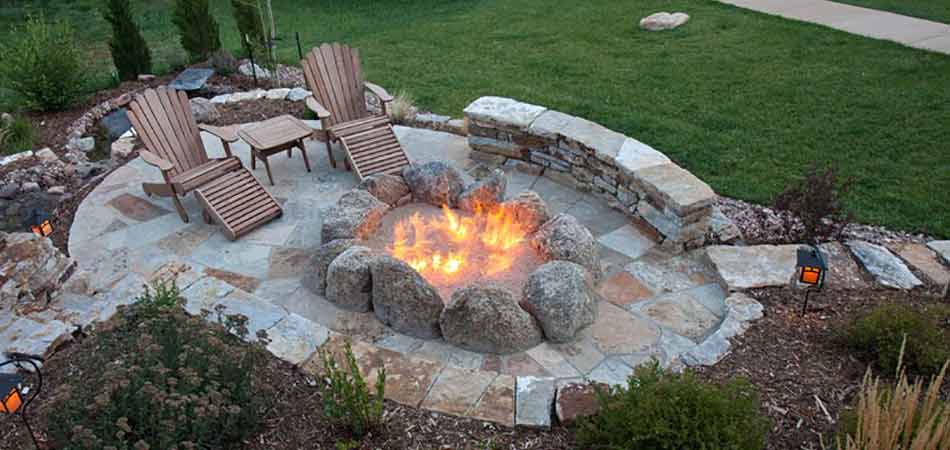 The term "hardscape" covers any inorganic features that you decide to have installed in your yard. Usually, they are what makes up the structure of your outdoor living space. Items such as patios and fire pits are made with long-lasting and durable materials that also look great and natural so that the feature blends in well with the rest of your yard. Common types of hardscapes include paver patios, walkways, fire pits, fireplaces, outdoor kitchens, retaining walls, seating walls, outdoor lighting systems, and more.
---
Softscapes: Plants, Mulch, Trees, Grass, & Other Organic Materials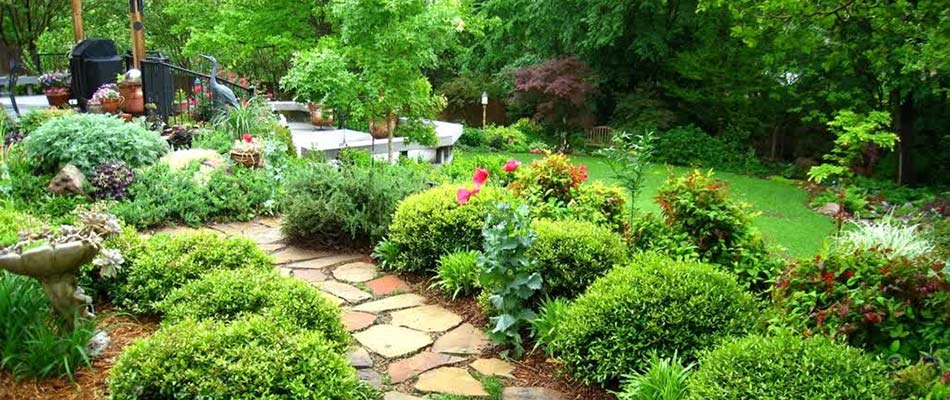 When you hear the term "softscaping," know that it refers to all the organic materials in your yard. In other words, softscapes include grass, wood mulch, plants, annual flowers, trees, shrubs, and anything else in your planting beds. These gorgeous custom landscape beds add a touch of nature to your property and are typically designed to complement the architectural style of your home or business. If you hear your landscape designer say something about adding softscaping around your patio, then you will know they mean to accentuate your patio with plants or small trees.
At A+ Lawn & Landscape, we have more than 30 years of experience with installing plants that are proven to thrive in our area of central Iowa.
---
Landscapes: Hardscapes & Softscapes Put Together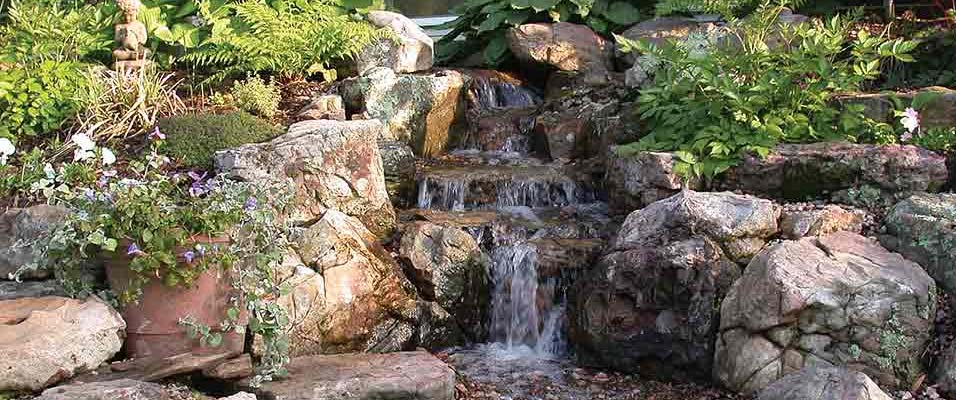 So, now that you know the definition of hardscaping and softscaping, you now understand that when you hear people say "landscape," it includes both hardscapes and softscapes--the entire scope of your whole yard. A landscape designer is well-versed in creating all types of landscape features and a landscape contractor will be able to install anything in your approved design from annual flowers to 200-square-foot flagstone patios. No matter the size of your project, it will always be referred to as a landscape project with either softscapes, hardscapes, or both.
---
Have you decided it is time to add a hardscape or softscape to your yard? Call us for an estimate.
If you have decided you are ready to install landscaping in your yard, whether it be hardscape, softscape, or both, our experienced landscapers are prepared to help. With vast landscape experience, our company knows the best strategies and ways to install landscape features at your residential or commercial property in West Des Moines, Des Moines, Ankeny, or other nearby cities in central Iowa. Call us at (515) 289-2020 to get an estimate today.