With June just around the corner, property owners in Iowa are ready to enjoy the summer – but don't let your guard down, as this is also when bagworms will begin to hatch! The most obvious sign of bagworms is the bags from which they get their name, brown, conelike, and growing up to two inches long. If you inspect your plant and see bags appear along the branches of your trees or shrubs, call a professional immediately so they can apply a curative treatment and stop the infestation in its tracks. After the curative treatment has been completed, keep an eye on your trees to ensure that no new bagworms have begun targeting your trees and shrubs, and remove any new bags by hand. Staying vigilant throughout bagworm season will protect your trees from damage so they can stay happy and healthy!
---
Signs of a bagworm infestation include brown spots on foliage, conelike bags hanging on branches, and more.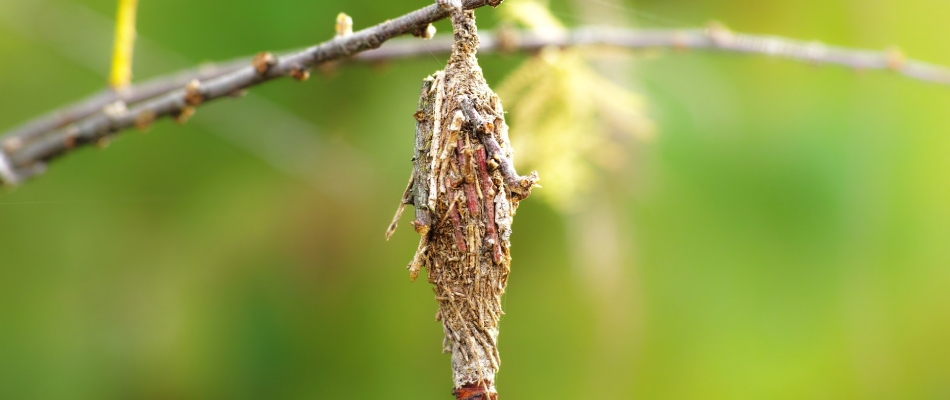 When inspecting your tree for a bagworm infestation, there are a few tried-and-true signs that you can look for, including:
Brown spots on the plant's foliage
Dead or dying branches
Branches that are missing needles
The sign easiest to spot is what these insects are named after – their brown, conelike bags. Adult bagworms lay these bags as they feed to house their larvae and incorporate the host plant material, so each bag may look slightly different from plant to plant. Bagworms love feeding on Christmas trees, ornamental conifers, deciduous trees and shrubs, and more.
Bags can grow up to two inches long, but treatment is typically recommended to apply before the bags reach half an inch.
---
If you suspect your tree has a bagworm infestation, call a professional immediately to schedule a curative treatment.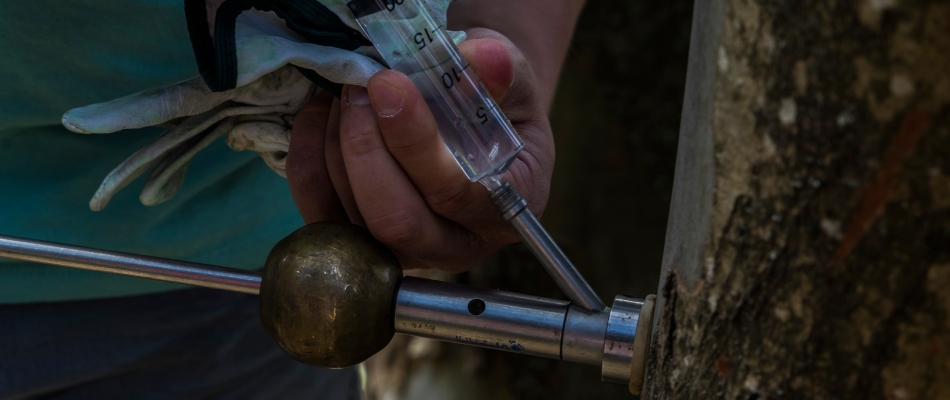 Once you begin seeing bags appear along the branches of your trees and shrubs, the best next step to take is to call a professional immediately and schedule a treatment! If left unchecked, bagworms can wreak havoc on trees and shrubs, feasting on foliage and, in extreme cases, even causing the death of their host plant. A professional will be able to assess the extent of the problem and tackle the problem with a curative treatment to stop the infestation in its tracks! They'll also be able to recommend follow-up treatments to help your plant on the road to recovery, such as fertilization.
---
Keep an eye out for reinfestation after your curative bagworm treatment.
Once your curative treatment has been applied, the main threat will have been defeated, but it's still bagworm season at the end of the day. Keep an eye on your trees and shrubs and watch for any signs of reinfestation. If you see new bags forming along the branches, you can simply pluck these off by hand and dispose of them. This will help keep your trees and shrubs safe from a second bagworm infestation!
---
Struggling with bagworms? We can help. Call us today to schedule our curative bagworm treatment!
At A+ Lawn & Landscape, we take the health of the lawns and landscapes under our care very seriously, and that extends to the trees on our clients' properties. Bagworms can be a major threat to tree health, so we made it our business to learn everything about these pesky insects so that we were able to formulate a strong defense against them. Our team will inspect for bagworms, assess the damage done to your tree, and curate a custom recovery plan that eliminates the bagworms and offers recommendations for what your plant will need to bounce back better than ever. Our bagworm treatments are available to commercial and residential property owners in Des Moines, West Des Moines, Ankeny, and surrounding cities in Iowa. Get in touch with our team by calling (515) 289-2020 and schedule your curative bagworm treatment today!