At A+ Lawn & Landscape, we are often asked how long it will take to complete the installation of a new landscape project. Unfortunately, there is no solid answer as it all depends on the total scope of the project and what all may be involved in the process, along with dependency on weather conditions.
Learn about the landscape process and about how long it may take to complete certain types of projects for properties in West Des Moines, Des Moines, Ankeny, and the surrounding cities of central Iowa.
---
The initial consultation, design, and planning can take anywhere from one to two weeks.
Once you call for a consultation, we can schedule that and come out to your residential or commercial property. During that consultation, we will ask you about your wants and needs, as well as your total budget. Our designers will cull that information and plan out a design for you, which may take a few days to a week or more to complete based on our current workload. We send the design to you for approval so that you can review it and tell us if there are any changes. If you do not have changes, we can schedule you sooner, but if there are changes, this step in the process could take longer.
---
Scheduling your installation depends entirely on our workload.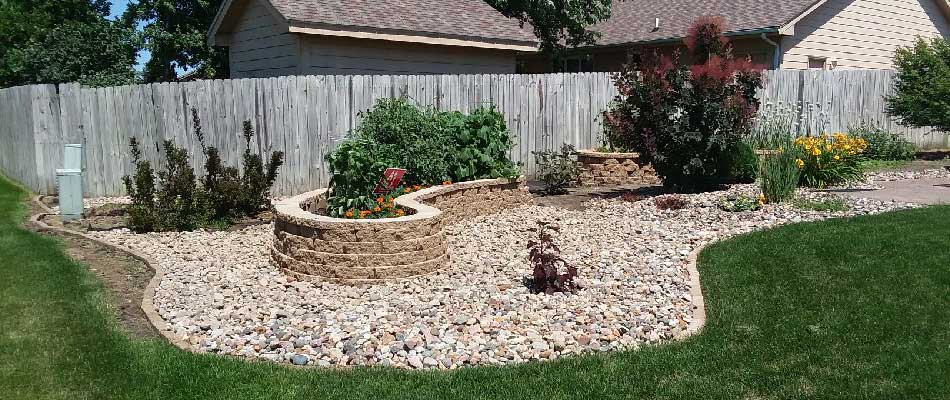 After we receive your final approval on the landscape design, our office manager will then look to find a time slot for your project installation. If you have contacted us during a time when we are less busy, there may be an open slot available within the next week or so. However, we become very busy during the spring and summer, and sometimes have a wait time of up to eight weeks or two months depending on our workload. On average, though, there will be a wait time of about two to three weeks before we can start on your project.
If you want your project to be installed as soon as possible, contact us during the winter to start the consultation and design process so we can get you on the books for spring.
---
Actually installing the project is solely reliant upon how involved the project may be.
When we arrive on site, our experienced landscape crews and contractors will begin the first steps of installing your new landscape, softscape, or hardscaping. How long this process takes is solely reliant on how involved your project may be. A smaller planting bed renovation will more than likely only take about a day to complete, provided we do not encounter any complications in the process. If you have larger hardscaping elements such as a patio, fire pit, retaining wall, or water feature, those can potentially take about one to two weeks. Generally, an average project will take about two to four days to complete.
---
Thinking about a new landscape project for your property? Call to set up a consultation.
In Ankeny, Des Moines, West Des Moines, and other areas of central Iowa, we plan out and install all kinds of landscape projects. If you are thinking about a new project at your property, call us today at (515) 289-2020 to schedule a consultation!