Lawns can be damaged for a number of reasons including diseases, drought, insect infestations, and more. No matter the reason, you can bring your lawn back to life with aeration, lawn fertilization, and overseeding! Aeration helps your grass absorb the nutrients it needs to recover and get strong, while lawn fertilization treatments provide vital nutrients like nitrogen, phosphorus, and potassium to promote robust growth. Overseeing can help fill in any bare or patchy areas of your lawn and create a thicker and fuller turf. With these three lawn care services, you can rest assured your stressed-out lawn in Iowa can quickly recuperate from any damage.
---
1. Aeration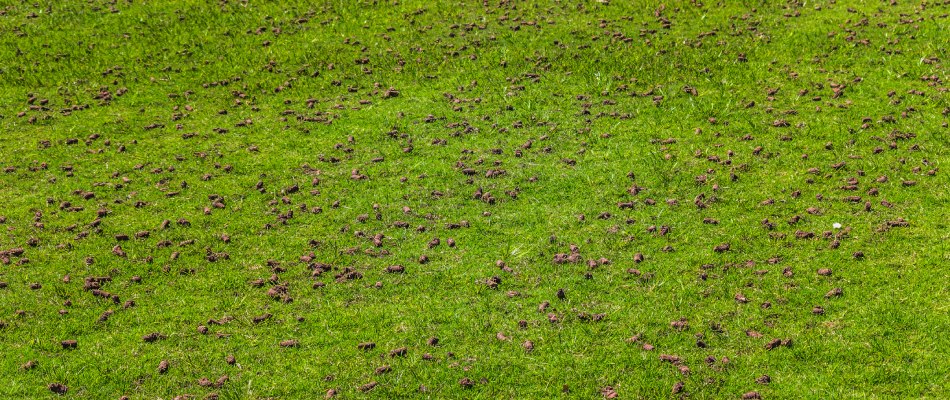 A damaged lawn needs to receive nutrients to help it get back on track to grow healthy. Unfortunately, compacted soils can prevent your grass from absorbing vital resources. That's where aeration comes in. This service is designed to loosen compacted soil on your lawn to make it easier for nutrients, and other resources like water, air, and sunlight to reach the roots of your grass. When your grass has access to these nutrients and resources, it will have all the tools it needs to recover from damage and grow strong again.
To get the best results for your lawn, only aerate it during its peak growing point. Spring and fall are the best seasons to aerate your cool-season lawn in Iowa. Aerating your lawn at the right time ensures your grass can tolerate the process. Otherwise, your already damaged lawn will get stressed out even more.
After aeration, you can leave the plugs of soil on your lawn as they will eventually decompose and release nutrients back to your grass.
---
2. Lawn Fertilization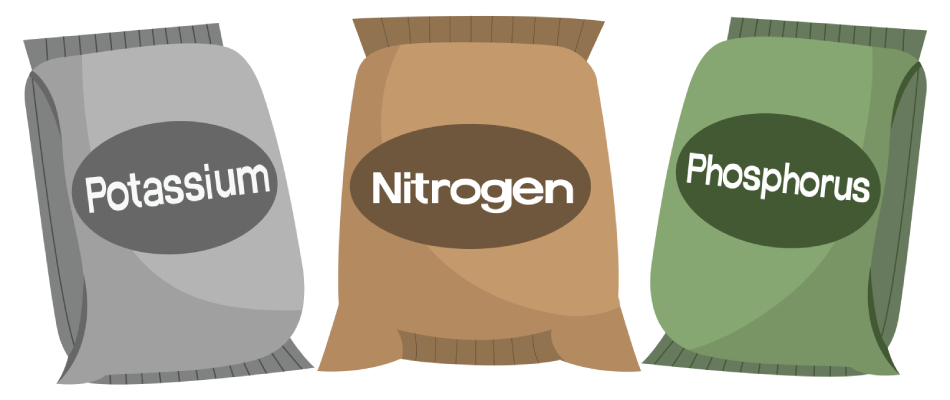 Giving your lawn essential nutrients that boost its health is an effective way to bring it back to life. You can provide these nutrients by applying lawn fertilization treatments that deliver nitrogen, phosphorus, and potassium to your grass. Here's how these nutrients can help your grass recover:
Nitrogen: This nutrient gives your grass its green color by producing chlorophyll. It also helps your grass produce energy, turn sunlight into food it can use to grow strong again, and stimulate thicker and fuller grass growth.
Phosphorus: Phosphorus encourages the development of a strong root system, promoting more robust grass growth.
Potassium: This nutrient equips your grass with the strength to fight diseases and other stressors.
---
3. Overseeding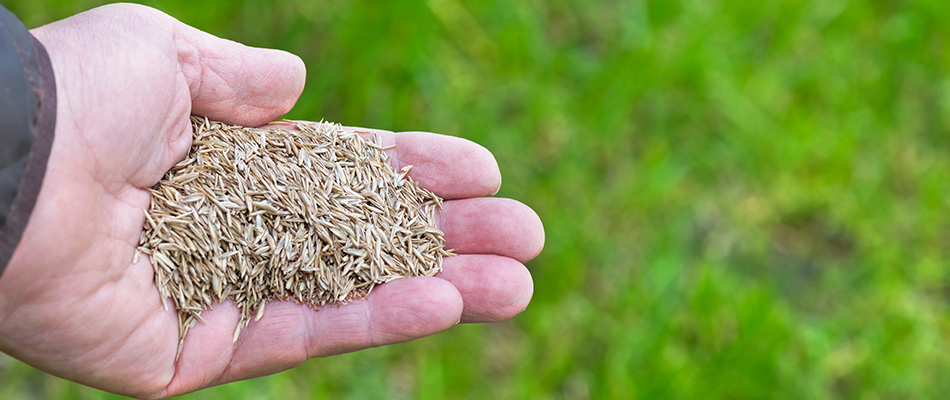 If your lawn is damaged, it will likely look thin and patchy. Overseeding can help rejuvenate the appearance of your lawn! This lawn care service involves spreading grass seeds on your turf to promote new, healthy grass growth. The fresh growth will fill any bare patches on your lawn with more vibrant and fuller grass that's nothing short of beautiful.
Before you overseed your lawn, it's best to aerate it first. This way, the grass seeds can fall in the holes left after the aeration process, where they can have good contact with the soil and germinate well. The result is a stunning, lush lawn full of life and vigor!
---
Get your damaged lawn to its best health. Call us today to schedule our lawn care services!
If you have a damaged lawn that is in need of some TLC to help it recover, we are the company to turn to. We offer high-quality lawn care services including lawn fertilization, aeration, and overseeding that will help your lawn recover from any damage. We offer these services to commercial and residential property owners in Des Moines, West Des Moines, Ankeny, IA, and nearby areas. Our crew is dedicated to helping your damaged lawn get to its best health. Call us today at (515) 289-2020 to schedule our lawn care services!