If you notice any signs of a lawn disease on your turf, it's understandable to want to try and treat it yourself. Well, we're here to tell you that you should call the pros instead! There are many types of lawn diseases that can affect lawns in Iowa, and knowing which one is afflicting your turf can be difficult. Many of these diseases share the same symptoms, so leave it to a professional's trained eye to identify the problem for you instead. A professional lawn care company will also use the right product to treat your lawn, and once the disease is taken care of, many companies will offer additional lawn care services to get your turf back in tip-top shape!
---
You could misidentify the lawn disease.
One of the issues with trying to treat your lawn yourself is that there are a lot of lawn diseases out there, and many of them end up having similar symptoms. You can end up mistaking the lawn disease for another, which could require a completely different method of treatment. However, by hiring a professional lawn care company to treat your turf, they'll have the knowledge and experience to correctly identify the disease. Once identified, the pros can use the correct treatment to cure it.
Some common lawn diseases that pop up in Iowa include summer patch, brown patch, necrotic ring spot, and more!
---
You might not be using the right product to treat the lawn disease.
Even if you know what kind of lawn disease is afflicting your grass, you could end up using a product that's not effective. There are so many different products out there, and choosing the right one can be difficult. If you use an ineffective product, you'll be wasting time and money and the lawn disease will still be there. When you hire a professional lawn care company to treat the lawn disease instead, they'll know which products to use. The treatments they use are proven to be effective while being safe for your grass, meaning you can just sit back and let them take care of your lawn for you!
---
Hire a professional company that also offers lawn care services.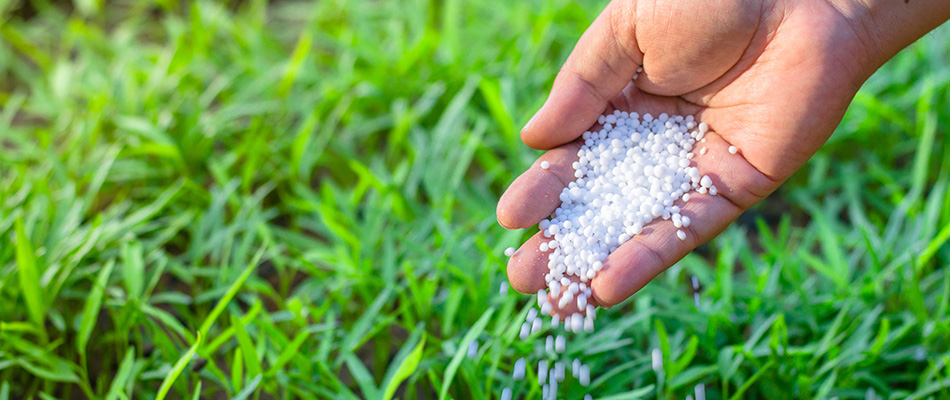 Some lawn diseases will cause substantial damage to your turf, so you'll need to take extra steps to nurse it back to health. That's why you should check to see if the professional lawn care company you want to hire offers additional lawn care services. It's more convenient because you don't have to bother dealing with multiple companies to treat the lawn disease and help you restore your lawn.
A few of the lawn care services that'll greatly benefit your lawn include fertilization, aeration, and overseeding. Fertilization will give your grass a boost in nutrients to help it start recovering from the lawn disease. Aeration can help get those nutrients and resources to the roots of your grass by loosening up your soil and opening passageways. Overseeding is perfect if you have thinning turf because it'll promote new grass growth on your lawn to thicken it up again. Mixing and matching these services when needed will give you a clear path back to a vibrant and lush lawn.
---
Notice signs of a lawn disease? Call us to sign up for one of our lawn disease treatments.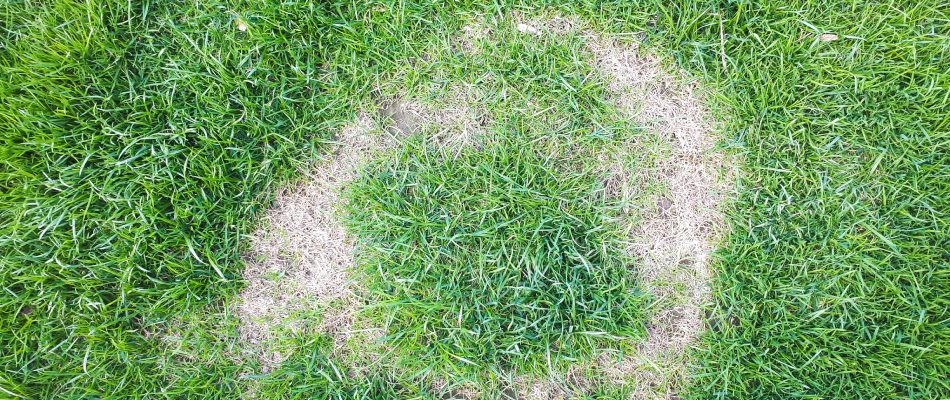 If your lawn is suffering from a lawn disease, then reach out to us to take care of it for you! At A+ Lawn & Landscape, we treat a variety of lawn diseases such as necrotic ring spot, leaf spot, brown patch, snow mold, summer patch, and Asochyta leaf blight. We service residential and commercial properties in the Des Moines, IA area, including nearby areas such as West Des Moines and Ankeny. Give us a call today at (515) 289-2020 to sign up for one of our lawn disease treatments!