Your irrigation system is vital for keeping your lawn and landscape in Iowa well-hydrated throughout the year, plus it's more accurate and convenient for you rather than watering them yourself. However, it consists of several parts working together, so there'll come times when it'll need repairing. When this happens, don't try to do it yourself! After all, you could cause more damage if you make a mistake, waste time and money by misdiagnosing the issue, or only fix a symptom, not the cause. Because of this, it's best to hire professionals to repair your irrigation system, as they'll do it right the first time to get it back up and running again in no time.
---
You Could Cause More Damage to Your Irrigation System if You Try to Repair It Yourself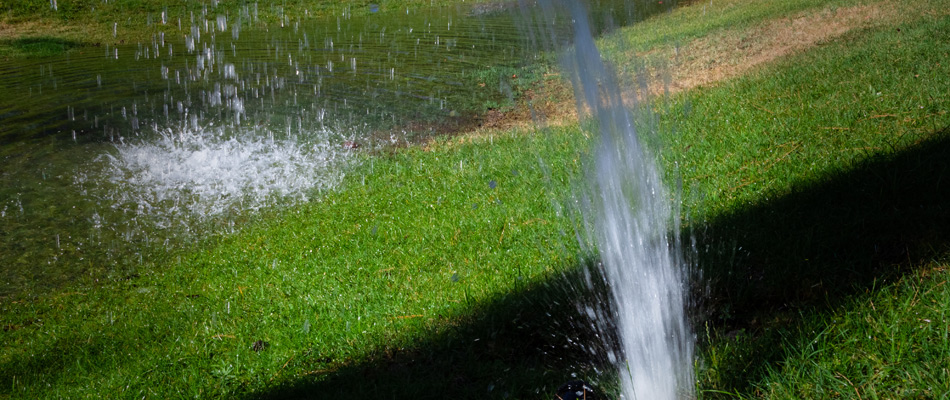 Irrigation systems consist of complex parts all working together to deliver water to your lawn and landscape. So, repairs are bound to happen occasionally, but doing it yourself can worsen the problem. If you make a mistake while trying to repair your irrigation system, you could end up causing more damage. As a result, it would lead to even more costly repairs, and your lawn and landscape would have to go longer without proper hydration.
---
If You Try Repairing Your Irrigation System, You Could Waste Time & Money by Misdiagnosing the Issue
While you may think what's wrong with your irrigation system is one thing, it may be another entirely different issue. If you try to repair it yourself, you could spend time and money on a misdiagnosed problem. Then, when it's not resolved, all that labor and cost becomes wasted, bringing you back to the drawing board.
---
There May Be Other Problems With Your Irrigation System You May Not Notice When Repairing It Yourself
Another reason you shouldn't repair your irrigation system yourself is a lack of expertise. Without the proper experience and knowledge of the complexities of these systems, you may not notice other problems. After all, multiple things could be wrong, but you may only fix a symptom, not the cause. While this could get your irrigation system running again for a short period, the underlying issue would undoubtedly lead to more repairs in the future. Then, you'd spend even more money on something that could've been resolved the first time.
---
Always Hire Professionals to Repair Your Irrigation System to Ensure It's Done Right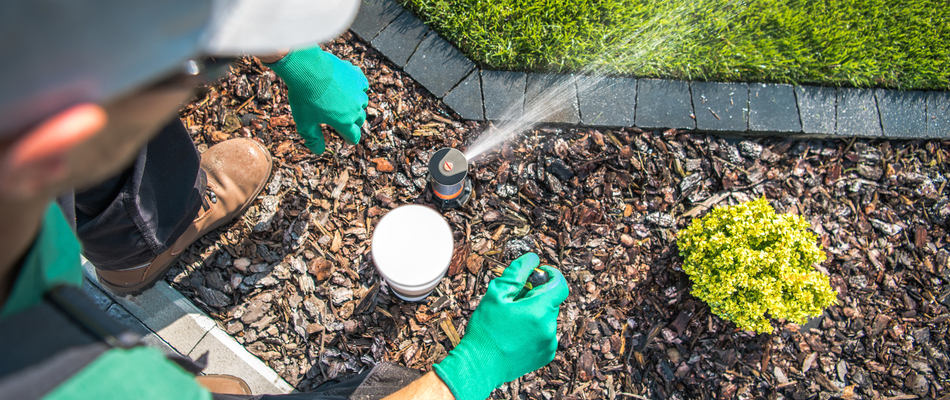 It's time to put DIY irrigation system repairs behind you and always hire professionals to rectify any issues. Once you schedule an irrigation repair service, experts will visit your property and thoroughly inspect your entire system. Then, they'll locate the source of the problem and make any necessary repairs, plus set your zones so that it provides even water coverage to every area of your lawn and landscape. Pros have the experience and knowledge to perform irrigation repairs, ensuring it's done right the first time to get it back up and running again in no time. Not only will this save you the hassle of trying to figure it out yourself, but also money and time!
Some common irrigation system repairs include broken sprinkler heads, faulty valves, and controller issues.
---
Don't try to repair your irrigation system yourself - call us to schedule our irrigation repair service!
The last thing you want is to waste time and money on repairing your irrigation system yourself, only to cause more damage or fix just the symptom, not the cause. So, don't try to do it yourself - let our pros at A+ Lawn & Landscape handle it for you! We'll perform a comprehensive irrigation system inspection to get to the root of the problem before promptly repairing it. That way, it can continue to do its job of keeping your lawn and landscape well-watered throughout the year.
We offer our irrigation repair service to residential and commercial properties, plus HOAs, in Des Moines, West Des Moines, Ankeny, and other nearby areas in Iowa. Call us at (515) 289-2020 to schedule and ensure your irrigation system repairs are done right!